Online meal kits are a great way to get you and your family away from your typical food culture. Trying new recipes can be challenging and time-consuming. Likewise, purchasing the ingredients for one recipe can almost cost as much as your regular grocery bill. With meal kits, you don't have to worry about grocery shopping or maxing out your credit card on one meal!
They are affordable, with the convenience of pre-proportioned groceries being delivered right to your door. Having an option like this makes living a healthy lifestyle more possible than ever. 
Keep in mind that some online meal kit services only offer enough portions for up to four people (all but our #1 option – Home Chef!). However, there are many options to make up for that. Meal kit services offer extras like large side salads, snacks that can be used as appetizers, and doubling the protein contents in your box.
Another option would be to create two subscriptions if your family consists of more than four people! The nutritionists that help create the meal kits understand that every family is different and created these options to help provide for their customers. Also, never rule out a quick trip to the grocery store to develop fun homemade appetizers that the whole family can enjoy!
Here are our recommendations for the best meal kit services for large families: 
Home Chef is our #1 pick for large families because they offer portions for up to six people! Not only do they offer a variety of portion options, but their motto is very heartfelt and genuine to their word. This company wants to bring families together at the table and invoke individuals to trying new things. The variety this company offers with their meals, make it possible to find something that everyone in the family can enjoy. 
Home Chef – #1 meal kit service for large families!
Home Chef has the perfect meal kits for large families! They even offer select diet options in case you or a family member is on a restricted diet. They offer meals that fall within the guidelines of the Paleo, Keto, vegetarian, and many more! Home Chef provides classic meals with unique flavors that are sure to wow your taste buds. 
Another reason why they are our #1 pick is that they are very flexible when it comes to your subscription boxes. You won't ever feel obligated to order every week! The ensure a meal plan for you and your family that is customizable to every need! 
Here are some family-friendly Home Chef meals we recommend.
Crispy panko crusted chicken and honey butter
BBQ beef enchiladas
Cali turkey burger
Salmon with Lemon Piccata Butter
As you can see, Home Chef offers affordable meals that range from super simple to classic gourmet! The best factor about this meal kit service is that they provide allergy warnings at the bottom of each recipe! This aspect is perfect for families that have a loved one that suffers from any sort of food allergy.
16 FREE Meals or 60% OFF of each of the first 3 boxes
Sun Basket – organic and healthy meal kit for the family
If you and your family love to enjoy the freshest vegetables and farm-fresh local products, then Sun Basket is your best option! All their ingredients are organic and provide the best flavors to bring to your weekly table. They offer various recipes to every customer! Their promise to the people is to deliver the best products to your doorstep. Their meals are handpicked by chefs to ensure the meals appeal to children as well as parents.  
Even though this company does not provide a portion option for families over four people – Don't let this scare you! There are plenty of ways to solve this problem. For families of five persons and up, the company does offer the option to add meals to your box in many delivery areas. you can also consider creating two subscriptions – for 4-person and for 2-person. Yes. That means a little extra money for shipping and handling, but it is certainly worth every penny. 
If that option does not appeal to you, then consider adding a large salad or the extra protein pack options to your 4- person subscription box to make for the lost portions. You are trying to eat healthier, right? A salad is a perfect way to slide some extra vegetables in, and it can be super filling. Salads also make people feel more youthful and fancier! Moreover, lettuce is made up of 70% water; therefore, if your slacking on your water intake, a salad is the perfect addition to any meal! 
Sun Basket is all about bringing the freshest meals to your table. It has minimal prep and cook time to ease your busy days! It offers a Family Plan, which is more affordable than the regular two-person plan! Crazy, right? The creators of Sun Basket know that having a large family is already expensive, and they want to assist you in any way possible. They make living a healthy lifestyle conceivable without denting your monthly budget! 
This company also delivers to 98% of the U.S. and offers meals that fall under specific diets such as vegetarian, Mediterranean, keto, and a few more!  
Here are the best Sun Basket recipes recommended by our experts. 
Mu shu pork
Lemon pepper boneless chicken breast with asparagus
Boneless baby back ribs with BBQ sauce
Pork chops and onion gravy with Brussel sprout slaw
As you can see, eating healthy can be fun and a great experience when the goal is to explore new flavors. Sun Basket meals are dietician approved for all your health needs. If your searching to change your family's eating habits, let Sun Basket lead the way.
Exclusive! Get $90 OFF with FREE shipping + Free gift!
EveryPlate – the affordable meal kit option for a large family
Every plate is a very budget-friendly meal kit delivery service. It offers a wide variety of comforting, delicious food that you get to cook right in your home. EveryPlate offers all the classics with a modern style twist. If you and your family are pasta lovers but struggle with flavor variations, EveryPlate is here for you. Every meal on the menu is ideal for all ages. EveryPlate understands that just like exercises, the basics always win! 
Every Plate offers a family plan for 4-people. like we suggested above, you can just add an extra-large salad or extra proteins to make their 4-person plan fit your family of 5 or more.
Here are the most favorable EveryPlate family-friendly recipes.
BBQ pork sloppy joes
Bacon and roasted tomato linguine 
Peppercorn gravy pork chops
Veggie black bean taco-dillas
One advantage of being a parent is tricking your kids into eating healthy food. Every child loves tacos, and they may never know you snuck some extra vegetables in there! One thing to remember about the mind is that food is just an illusion. If a recipe has the term "burger" in it, then our brain automatically becomes satisfied with the meal we're eating. Get yourself subscribed to EveryPlate and hop on the healthy train!
EveryPlate at $1.49 per meal + 20% OFF next order
Dinnerly – another super affordable meal kit for a large family
Every family goes through hard times, and if you are torn between money and the idea of eating healthy, consider Dinnerly. Dinnerly is the most affordable meal kit delivery service. Don't be fooled by the great prices. It still has great tasting fresh ingredients! This meal kit delivery service also doesn't offer portions over a family of four, but don't worry, you can still add extras to your subscription boxes! 
Dinnerly packaging is eco-friendly and is an excellent meal kit service for large families that care for the environment. Another significant aspect of this meal kit service is that it offers up to 14 meals in one week, ensuring there is plenty of groceries in your fridge each week! 
Even tough Dinnery offers a family plan for 4-people only, we think it could still work for a larger family. all you need to do is to add an extra-large salad to the table or extra proteins of the same kind to the dish and make their 4-person plan fit your family of 5 or more.
The creators of Dinnerly know the enjoyment out of homecooked meals without overpaying. They never want their customers to feel like they must stay locked into their company.  
Here is some fantastic family-friendly option from Dinnerly.
Skillet tomato ravioli
Double the love cheeseburger with BBQ potato wedges
Pan-roasted chicken and pot pie sauce with cheddar biscuits
Vegetarian chili cheese fries with black beans and sweet potatoes
Their options range from filling appetizers to the most straightforward dinners. Not only is Dinnerly affordable but healthier for your family. We often don't realize all the preservatives that come with canned ravioli. Let's get cooking with some fresh ingredients!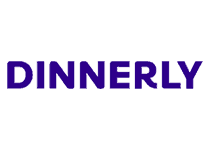 Dinnerly Special - 57.5%-20%-20% OFF For The First 3 Boxes!
Benefits of Choosing a Meal Kit Delivery Service for a large Family
Not only do meal kit delivery services offer affordable options, but they also save you time. Every recipe is pre-portioned and comes with detail instructions to help minimize prep time. Also, let's not forget the convenience of skipping the grocery store. Meal kit delivery services are known to maximize your health and minimize unhealthy habits! 
Over 80% of the U.S. population is overweight. Why? The main reason for obesity comes from the term convenience. Yes. It is easier and faster to run through McDonald's, but do you know what you're eating? Meal kits delivery services offer parents peace of mind knowing they are feeding their children the freshest ingredients!
Another significant aspect of meal kit delivery service is that they offer an abundance of cultural variation. Some individuals feel intimidated when trying different cultures' food. Meal kit services provide various types of food ranging from Chinese to Tex-Mex! Try any kind of food from the comfort of your home!
Aspects to Look for Before Choosing a Service for a family of 5 or more
Every family is different and has separate needs. Be sure to consider any allergies, dietary restrictions, and what your goal is for you and your family lifestyle-wise. The best advice is to write down all your monthly bills and figure up your grocery budget. Then, we suggest researching each service to choose what is best for your family. We understand having a large family can be expensive, and that is understandable. Our experts are here to assist you and steer you in the right direction for your family's needs. Always remember to search through a company's menu before subscribing, to ensure they offer enough variety for your family. 
Why Choose Our "Best Meal Kit for Large Families" review? 
When a decision for your family falls solely on your shoulders, it can be challenging, and you may not know where to begin. The meal-kit industry is full of various companies trying to reel in any customer they can. Our team of experts ensures that we offer in-depth reviews and research every aspect of each company. the team makes sure to hand-on order, cook, and eat from every meal kit service we review. We cover everything from recipes, subscriptions, and tasting various meals! Therefore, we have already done all the work for you! You don't have to waste your time and money trying to figure out what works for your family! We provide each reader with the best details and information of each company and their insights!
All in all, every company has its highs and lows; it's our job to uncover any flaws to provide our readers with the best reviews possible. We want you to be healthy without putting a dent in your wallet. Meal kit delivery services offer well-balanced meals to teach consumers the basics of nutrition and kick start their healthy lifestyles!
A common misconception with healthy eating is that it takes hours to meal prep and is super expensive.
Meal kit delivery services handle all your worries and cut the prep time in half with pre-portioned meals with ready-to-cook ingredients. Decide which company is best for you and your family and hop on the healthy train!