The company is based on the philosophy that people don't have to adhere to a strict vegan lifestyle to enjoy the benefits of increasing plant-based ingredients in your diet. Veestro likes keeping things simple – increase the amount of plant-based food that you consume, whenever and however you can, and improve the quality of your life. Simple as that! The more plants we consume, the lower our risk of developing many modern diseases becomes. Diseases such as cancer, auto-immune diseases, type 2 diabetes and so many more can all be dealt with in some way shape or form, with diet. Often a bonus side effect of increasing the amount of plant-based ingredients that you eat is weight-loss!! Now, who can argue with that!
On the Veestro menu, you will find a range of creative and tasty vegan meals that anybody will love! Their meals are always fully-prepared which means no cooking required and the meals arrive on your doorstep in environmentally aware packaging. All you need to do with Veestro is unpack, store, heat, eat and enjoy!
Variety of plans offered by Veestro:
As a Veestro customer you have a choice of four different plans:
A la carte – order as and when you need. Your options include breakfasts, entrees, soups, desserts, and juices. You will also find that you can select some gluten-free choices along with items that are ideal for weight-loss
Meal packs – this option is designed to suit your weekly needs and is a pre-picked meal plan. You can select from a range of goal-oriented packs such as gluten-free, meatless Monday, lunch box and more.
Weight loss plan – with this plan you will receive two weeks' worth of meals in every delivery. You can select from a three-day, five-day or seven-day plan.
Juice cleanse plan – the ultimate cleaning and weight loss plan that includes either a three-day or 5-day option. This plan provides 100% healthy and clean, cold-pressed juices.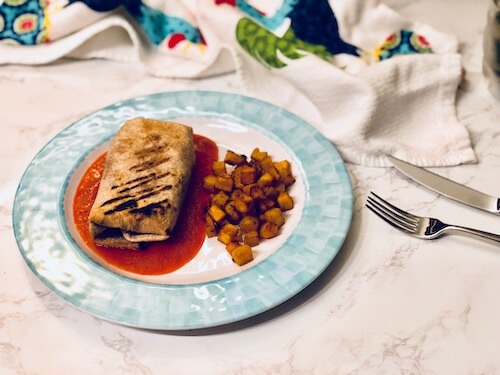 Veestro menu Review:
As a Veestro customer you will find over 60 plant-based meals on their menu.  Their menu is diverse and covers all your daily meal requirements. You have the option of breakfasts, dinners, soups, salads, desserts, and juices!
All their meals are cooked by trained professionals and then immediately frozen and delivered to you.  
Veestro taste review:
Part of our extensive meal-kit comparison process is that we try the menu offerings from every company that we review. We really enjoyed everything in our Veestro delivery. We found our choices to be delicious and fulfilling even though they were 100% plant-based meals. The meals certainly seem to be styled to suit vegans and non-vegans alike. Ideal for those who simply want to increase their consumption of plant-based meals on a regular basis. We also found that the portion sizes were satisfyingly generous as well.  None of their meals are mass-produced but rather cooked in small batches by their professional team. The meals have a lovely home-cooked quality to them that makes your at-home dining experience very enjoyable.
As soon as the cooking process is completed the meals are immediately frozen and then delivered to you which ensures that they are super fresh and always delicious.
Grab your meal kits coupons!
Veestro delivery review
The Veestro box is beautifully organised and it is great to see that the company is focussed on providing packaging components that are recyclable and eco-friendly. The box is made with insulating material in the interior and the contents are packed with enough ice to ensure the boxes are received by you still frozen. The packaging of the individual meals is convenient and information with each meal sleeve including the name of the dish, heating instructions and nutritional facts.
Veestro ingredients quality review
When you are eating a Veestro meal you can be certain that your ingredients are of the highest quality. One of Veestro's mantras is that 'you get out of life, what you put in' and this is evident in the hand-picked, organic and healthy ingredients. All Veestro ingredients are sustainably sourced and 100% plant-based.
Grab your meal kits coupons!
Managing your Veestro account:
Signing up for Veestro and managing your account is easy and user-friendly and is done via the Veestro website. You can also look at the available plans and menu options via your account. It is great to see that the menu is very easy to find, and everything is clearly detailed. In terms of delivery, Veestro ships to all Contiguous 48 states and the delivery fee is dependent on the size of your order. Orders over $199 do not incur a delivery charge.
To avoid paying a delivery charge we recommend placing an order that is above $199. This is very easy to do as the meals are frozen and can be simply stored in the freezer.
In conclusion:
We love the whole Veestro concept and it is a fabulous service for those who are looking for a way of life that is easier, healthy, tastier and includes a range of plant-based options. Obviously Veestro is perfect for vegans but it is also ideal for those who simply would like to conveniently increase their plant-based intake in a convenient and creative way.
The Veestro menu is fully prepared by chefs, then frozen and delivered to your door. With Veestro there is no cooking or cleaning required! A wonderful organic, preservative-free and plant-based meal delivery service. The meals are also incredibly fulfilling and taste wonderful.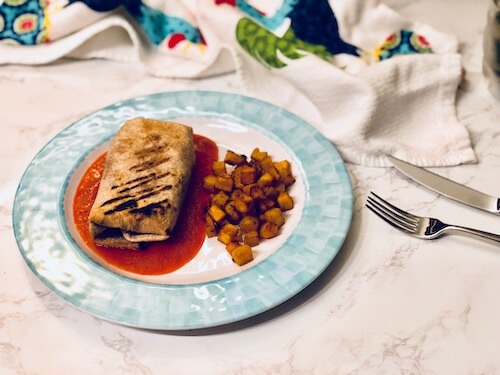 Grab your meal kits coupons!