We have always found cooking for one to be complicated. Sometimes, it does not seem worth the effort! Cooking for one can be such a challenging process, especially if you are juggling a career, family expectations, social life, and keeping fit all at the same time! Planning and making delicious and nutritious home-made dinners always seem to be the last priority, and it is often easier just to get expensive takeout's and not eat well at all.
Using meal kit services is one way of ensuring that you have tasty and healthy meals at home, with no need for meal planning and grocery shopping. Using a meal kit service, you will have minimum fuss and preparation for your meals.
When looking at meal kit services, it is essential to note that it is common for services to offer plans for a minimum of two people. Initially, this might be a little frustrating, but if you consider that by cooking for two, you ensure that you have another lunch or dinner prepared, it makes a lot of sense!
Following are what we recommend as the best meal kit services for singletons:
1. Blue Apron – Highest Quality Meal Delivery For One
The team over at Blue Apron has truly created something special. By partnering with local farmers, they can offer unbeatable quality when it comes to their ingredients. They use seafood that has been caught sustainably, with the full approval of the Seafood Watch. Their meat is 100% hormone, and antibiotic-free and their fresh produce contain no GMO ingredients.
They offer this through a range of different pricing options. The Signature range offers up to 4 meals every week, each meal serving two people. This range contains a mix of sustainable fish, grass-fed meat, and even vegetarian options through the Beyond Meat range of products. This is one of the best value meal kits for singles we have ever seen. One person will have access to 11 meals per week on this plan.
Blue Apron offers a personalized menu system, where the meal-kit menu changes depending on the choices you make every week.
You can receive your delivery whenever you want, at your convenience. The refrigerated boxes mean your ingredients stay fresh, even if you can't be home for the delivery.
If you want the best, Blue Apron has you covered. Their vision, paired with their passion for high-quality ingredients, really shows. Their meals are delicious, and their prices are reasonable.
Experience the magic of cooking with the best ingredients and enjoy the results as you savor the taste explosion. We promise you won't regret it.
Delivery Area:  To all 48 continental states in the USA
$110 OFF across 5 orders—plus, first order ships FREE!
2. Dinnerly – Most Affordable Meal Delivery For One Person
Meal kits for singles can get expensive. Some companies charge a premium, especially when what they offer is designed for families.
Luckily, Dinnerly has decided to fight against that. Their extremely well-priced and affordable meal kits that can fit singles lifestyle are immensely popular. They offer 16 easy-to-cook recipes for two-person to choose from every single week. Most recipes can be reheated for lunch or dinner the next day, so you get a full cover for your weekday dinners.
Every recipe comes with a maximum of 5 steps, simplifying the menus to make it less of a hassle to cook on your own. If you have tried another meal kit delivery service in the past, you might have ended up fed up and frustrated, trying to cook the complicated meals from the sparse ingredients they sent you.
Dinnerly has set its vision to help its customers get healthy, satisfying meals without breaking the bank or requiring too much effort. This is what has catapulted them in popularity to the top of this list.
If you want easy to cook dinner for one, with high-quality ingredients and a price-tag that's impossible to beat, take a look at the Dinnerly menu.
Delivery Area:  To all 48 continental states in the USA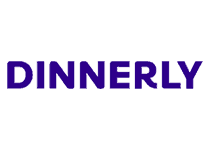 Dinnerly Special - 57.5%-20%-20% OFF For The First 3 Boxes!
3. Sunbasket- Best Value for Money, 100% organic Ingredients
Sun Basket provides an extensive selection of meals that include gluten-free, vegetarian, paleo, Mediterranean, and pescatarian choices.
If you want easy, healthy cooking, then Sun Basket is your ideal choice! Their specially designed meal kits use only organic and sustainably sourced ingredients, and the recipes are easy to follow and delivered weekly! 
Their Classic meal plan is a perfect choice for singletons and includes two pre-portioned servings of three different meals, so you receive six meals per week. You have a choice of over 20 different delicious meals every week. The menu supports many lifestyles and dietary needs like gluten-free diet, low-calorie diet, low-carb diet, plant-based diet, speedy 15-min meals, oven-ready meals, ready to eat meals, and more. Many Sun Basket meal-kits come with the Sun Basket chef-crafted signature sauces.
Delivery area: To all 48 continental states in the USA.
Exclusive! Get $90 OFF with FREE shipping + Free gift!
4. Home Chef – One Person Meal Delivery
The company philosophy of Home Chef is that they bring people together around the dinner table by delivering comforting and familiar meals with a twist! 
Home Chef is a service that specializes in classic home cooking, and they are passionate about using quality farm-fresh ingredients. Home Chef provides meal kits that are ideal for individuals who love to cook but are time poor as all their classic meals take no longer than 30 minutes to prepare.   
You can choose from 12 different dinner selections on their weekly menu, and there are also some tempting add-ons like '5-minute' lunches, a fruit basket, and a smoothie option.
Delivery area: 98% of the United States.
16 FREE Meals or 60% OFF of each of the first 3 boxes
5. Hello Fresh- Singles Meal Kits Services
Hello Fresh is a company passionate about healthy eating and uses the freshest of ingredients in their delicious meal kits that are ideal for individuals.
Hello Fresh is a fabulous service to use if you are craving weeknight dinners that are easy to prepare, delicious, and filled with beautiful farm-fresh ingredients.  
The Classic Two-Person meal kit plan is filled with classic yet simple to make recipes that are just perfect for the busy singleton with a hectic modern life.
Delivery area: Nationwide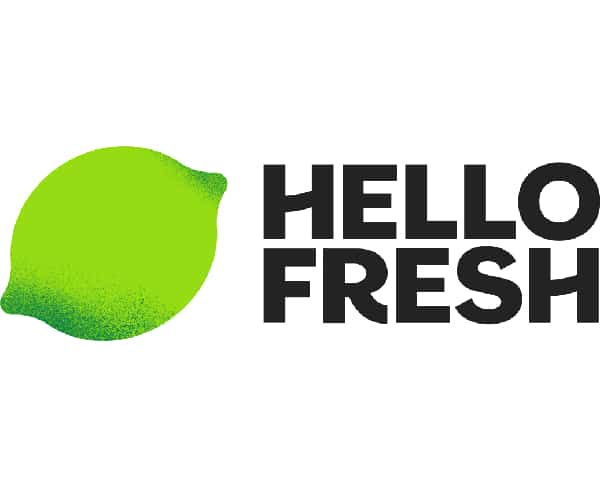 70% OFF Your First Box With Free Shipping!
6. Green Chef- USDA Approved Meal Kits for One Person
Green Chef is a company focused on catering to specialized dietary requirements with a fully organic and diverse menu.
Green Chef is a USDA certified organic company, so you can rest assured that all the ingredients they use are organic. They also cater to vegetarians, vegans, carnivores, paleo, and much more with their extensive meal plan selection.
Delicious healthy meals are a priority with Green Chef.
The company offers two servings and four servings meal plans, all with great tasty meals with easy meal prep. As a single person, you can most definitely order the two servings plan, and using the extra meals for dinner or lunch the next day.
Delivery Area:  To all 48 continental states in the USA, though currently unable to deliver to parts of Louisiana.
Enjoy a Cost of $5.99 Per Serving Plus Free Shipping On First Box!
Complete Meal Delivery Service Buyer's Guide
If you are a busy single person looking for a solution to healthy home-cooked meals that require little preparation from yourself, then meal kit and prepared meal delivery companies are the answer!  
Many of the meal kit services offer plans for two people, but when you consider that that means leftovers and prepared additional dinners, it ends up being a perfect option for singletons. As you have a choice of meal kit services that range from quick and easy to a little more sophisticated and prepared meal services that only require heating, it is our recommendation that you initially trial at least two different services to find out which best suits your needs.
Regardless of which company you end up choosing, using a meal delivery service will ultimately mean less time spent worrying about your evening meals. It will also mean that you will eat well with minimal preparation! 
How To Pick The Best Meal Kits Service for Singles
The meal delivery service has become extremely popular in recent years. Here are some tips on how to find the best one for you.
Cost
The first thing you need to consider when looking at a meal kit delivery service is your budget per week. Once you have figured that out, you should know what you can afford per week.
Now, look at the cost of the meal delivery service you are considering. Figure out if the servings are meals for one or meals two people.
You should also bear in mind that a meal kit will save you hours of time over the week. If you are the kind of person who values your time, you might want to put value into that time. This will help you decide whether the service is worth the money or not.
Ingredients
Next, factor in the importance of quality, as the higher quality you go, the higher the price usually. We only recommend companies that have a strong ethos towards high-quality, healthy meals on our list.
If you have any dietary conditions, you should also factor those into your decision, such as gluten-free, vegan, keto, paleo, and more. Remember to look at the individual dietary warnings for each service to ensure that you do not accidentally get sent something you are intolerant or allergic to.
Flexibility
If you live a busy singles life, you will need your meal delivery service to be as flexible as possible. Try and look for companies that offer a wide variety of meals and delivery times. The best companies also have a flexible approach to subscription. It should be easy to skip a week when needed or cancel your subscription if you no longer need it.
Delivery
Often, the companies that offer the lowest prices may be less attractive when you see their delivery costs. All of the recommendations that we have given come with fair and reasonable shipping. Make sure you are aware of any delivery charges before signing up for a meal kit service.
Why Use a Meal Delivery Service As Single People?
Have you ever sat there, eating your instant noodles, fresh produce going to waste in the fridge, calling out to you? You could have made a delicious meal from those ingredients, but here you sat, exhausted from work, eating the one meal that requires little to no effort. We have all been there.
Meal delivery services are the solution to that problem. When you want to eat healthy, satisfying meals without spending a long time in the kitchen, they allow you to do so in under 30 minutes.
No more trips to the grocery store. No more instant noodles or pizza delivery.
Yes, the meals will sometimes cost more than if you had done the shopping yourself, but that isn't the problem. When you are tired and exhausted, many of us turn to fast-food and takeaways. This adds up quickly.
Many meal delivery services and meal plans are cheaper than eating out 2-3 times a week and are a much healthier option for singles.
Shopping for one person also brings its problems. Often food goes to waste simply because the pre-measured ingredients are designed for 2-4 people. This is another reason to use a one-person meal kit. The easy to follow recipes are designed for one person, meaning you get no food waste!
Do I Need Anything in My Kitchen Before I Start?
Many people look to meal delivery services because they have little to no experience in the kitchen. The tasty recipes are easy to cook for one person.
If you are one of these people, you may have never used any utensils other than the oven or microwave.
To get the most from your meal kit delivery services, we recommend that you stock your kitchen with the following items. They will more than makeup for their upfront cost by making your life a whole lot easier.
In terms of a base level of ingredients, make sure you have some high-quality salt and pepper. Rock salt is best, and if you can, get whole peppercorns that you can grind up. Some high-quality grass-fed butter is always welcome, and a good virgin olive oil too.
In terms of utensils, make sure you get a good sharp chef's knife or a santoku. These are both extremely versatile knives that can be used for a wide range of tasks. However, be careful as many people have never used a good sharp knife before; they will cut much quicker and suddenly.
A sharp pair of scissors and a can opener will always come in handy, and a peeler can make peeling vegetables a lot safer and quicker.
Finally, get a good pair of oven mitts.