EveryPlate is a great meal kit service for those who are budget conscious. It is a company with a mission to provide affordable meal kits to its customers. They have a simple strategy of using fewer ingredients, keeping their recipes uncomplicated and avoiding fancy marketing campaigns. By following this strategy, they manage to keep their prices low and provide one of the cheapest meal kit services in the USA. 
We love the EveryPlate service, but we understand there may come a time when as a customer you need to consider a different company to subscribe to like your meal kit provider. Or you may want to look at alternatives to EveryPlate before making a final decision. Knowing that EveryPlate is so affordable, we made sure to consider pricing as an important issue when looking at the different companies that we recommend as alternatives to EveryPlate. 
1. Dinnerly
Dinnerly is, like EveryPlate, the cheapest meal kit service in America so it is an obvious alternative to EveryPlate. Dinnerly is not so well established as other companies in the market but it is gaining an excellent reputation for delivering enjoyable, fuss-free affordable meal kits.
You can get a meal for two people for $10, which is incredibly cost-effective when you compare shopping for ingredients from scratch.  one of the most amazing things in regards to Dinnerly is their variety of meals – with 16 options to choose from every week! including meals to support a vegetarian diet, low-calorie needs, kids and family-friendly meals, no gluten-added diet and more.
Dinnerly is able to keep prices low by using fewer ingredients and not by using lesser quality ingredients. You will find that all ingredients are of the same excellent quality as other meal kit companies and that they just come in simpler packaging! The Dinnerly meal kits use simple recipes and online recipe cards to ensure that low prices can be maintained. 
Following is a list of the key benefits of the Dinnerly service and why we think they are a good alternative to EveryPlate: 
Highly convenient service with meal kits that can be prepared with a minimum of fuss in under 30 minutes. 
EveryPlate uses high-quality ingredients sourced from a reputable network of suppliers.
Their menu is small, but it includes a diverse range of choices.  
On their menu, you will find options for carnivores, vegetarians, and families with children.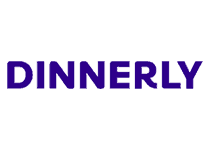 Dinnerly Special - 57.5%-20%-20% OFF For The First 3 Boxes!
2. HelloFresh as an EveryPlate alternative
HelloFresh is a well-established meal kit company in the USA, with an excellent reputation for delivering a great variety of delicious meal kits all across the country. Their recipes are created in-house by their team of chefs and tested multiple times to ensure quality control. As well as taste, Hello Fresh is focused on delivering a service that is all about convenience.
They do this by only including recipes on their menu that can be completed within 30 minutes. Generally, the Hello Fresh recipes can be on the table by following no more than six steps!
Their menu incorporates a variety of culinary styles from around the globe and their menu has something to please everybody. On the Hello Fresh menu, you will find recipes that cater to vegetarian, nut-free, gluten-free and vegan dietary requirements to name a few. 
Following is a list of the key benefits of the Hello Fresh service and why we think they are a good alternative to EveryPlate: 
Delicious recipes that can be finished in 6 steps and be on the table within 30 minutes. 
The weekly menu is made up of 15 recipes every week and you can choose up to 3 to 5 meals per week for couples and families. 
Hello Fresh uses a trusted network of suppliers and the quality of their ingredients is excellent. 
Flexible service which allows you to skip weeks or cancel whenever necessary.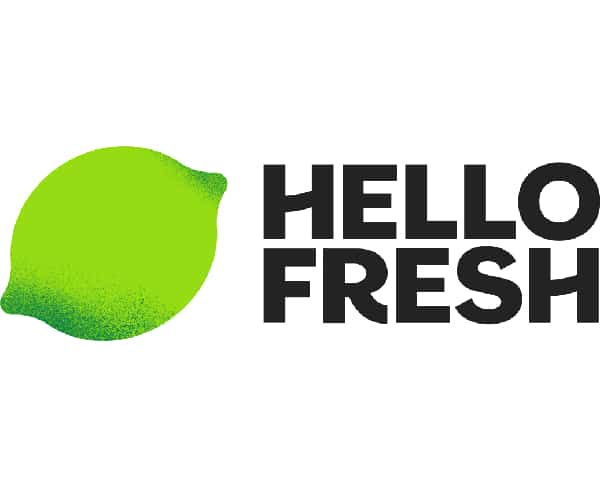 Get 18 free meals + free shipping + 3 surprise gifts
3. Home Chef as an EberyPlate alternative
Home Chef is one of the original meal kit delivery services in the States. It has been around since 2013 and currently delivers to 97% of the United States. Home Chef has a mission of delivering a service that helps people enjoy their at-home mealtimes. Their menu is filled with familiar classic favorites, but Home Chef always loves to include delicious twists in their recipes.
In keeping up with modern expectations, Home Chef now offers the 'Home Chef express meals' which can be fully prepared within 15 minutes. Home Chef has an excellent reputation for delivering quality meal kits filled with delicious ingredients that can be prepared with a minimum of fuss. 
Following is a list of the key benefits of the Home Chef service and why we think they are a good alternative to EveryPlate: 
A varied menu that is made up of 18 different recipes that are easy to cook and result in classic home-cooked meals. 
A reliable network of suppliers that provide quality ingredients. 
The Home Chef menu caters to multiple dietary requirements. 
As a Home Chef customer, you can take advantage of their unique 'Customize It' feature which allows you to change, increase or upgrade the protein selection in certain meals.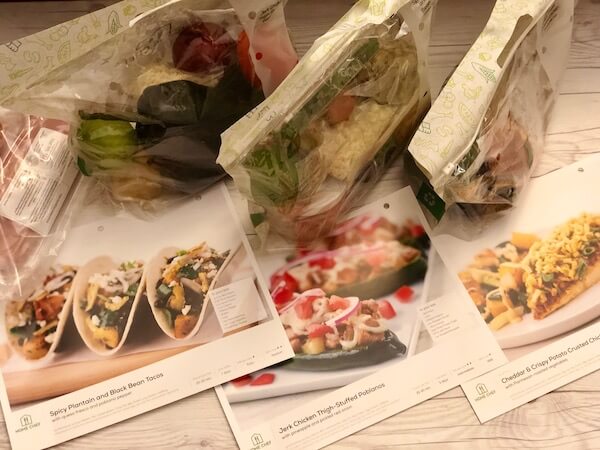 Up To 18 Free Meals - 50% OFF Your First 4 Boxes
4. Martha and Marley Spoon is similar ti EveryPlate in a way
If you love classic home cooking, then Martha & Marley Spoon is an EveryPlate alternative that you will love. Martha & Marley Spoon was created by Martha Stewart herself, the home of American home cooking.  Martha & Marley Spoon operates globally and is known for its classic recipes that use only the best quality ingredients. The weekly menu of Martha & Marley Spoon is made up of 20 changing recipes that cater to many dietary and lifestyle requirements.
Any allergens and dietary classifications are marked on the individual recipes. Martha & Marley Spoon is all about classic home cooking and an enjoyable at-home cooking and dining experience. 
Following is a list of the key benefits of the Martha & Marley Spoon service and why we think they are a good alternative to EveryPlate: 
A diverse weekly menu made up of 20 recipes that are always designed by Martha Stewart herself. 
The menu caters to multiple lifestyle and dietary requirements. 
Account flexibility with the option to skip weeks or cancel your account at any time without any penalties. 
Look ahead at menus up to 2 months in advance and pre-select your menus.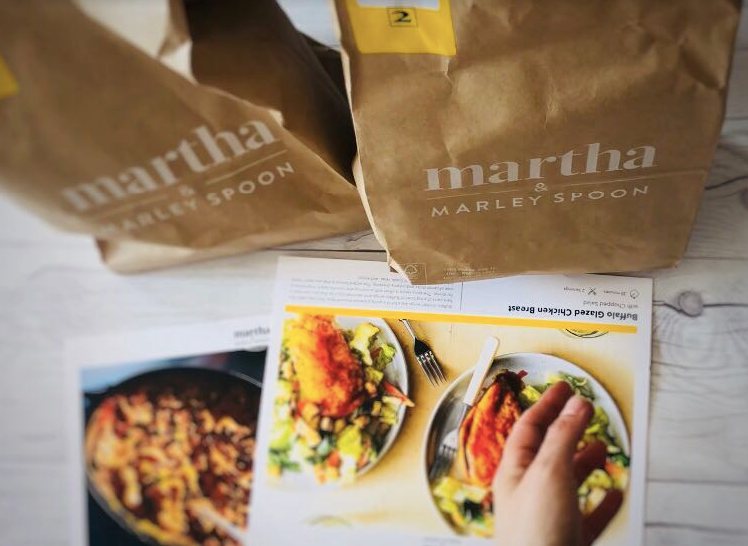 Up To 20 meals or $177 OFF - 56% OFF 1st box, $20 OFF Next 3