If the budget is a priority for you, then you are going to love the Dinnerly Meal Kit Service. They are very much price focussed and deliver the cheapest meal kits in America! Dinnerly is the new kid on the block when it comes to meal kit delivery services. They are focused on delivering meal kits that are easy to cook and simple to prepare.
Dinnerly offers a delicious but affordable dining experience.
Dinnerly keep their prices low without scrimping on quality as they use the same standard ingredients as other higher-priced meal kits. Instead, they use fewer ingredients, digital recipe cards, simple packaging, and they don't waste money on expensive advertising campaigns. Their approach means that you have access to tasty meal kits at a fraction of the cost. An appealing dinner for two will cost around $10 in total.
The Dinnerly plans review
As a Dinnerly customer, you will have the choice of two different plans. One plan has been designed for two people and the second for four people. Both plans provide three delicious meals per week.
Dinnerly Menu selection
The Dinnerly menu is made of six recipes that change on a weekly basis. Within these recipes, you will always find options that are suitable for meat lovers, vegetarians, and parents with children. Convenience is also a focus for Dinnerly, and most of their recipes take no longer than 30 minutes to get on the table.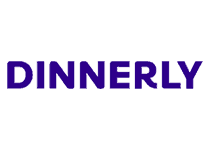 Dinnerly Special - 57.5%-20%-20% OFF For The First 3 Boxes!
The Dinnerly taste review
Our team has a thorough review process that we undertake when looking at all meal kit delivery companies. Part of this process means ordering and tasting a range of meals from each company. We are happy to report that we thought that the Dinnerly meals were delicious. Not only that, but they were very easy to cook and considering the overall meal kit price, the quality of ingredients was excellent.
In our weekly order, we enjoyed Stir-fry Beef Lettuce Wraps, Vegetarian Roasted Red Pepper Panini and Southwest Turkey Burgers. All the meals that we tried were fulfilling, delicious and very generously portioned.
As it shown on the recipe card:
Our real recipe test:
The Dinnerly subscription process
Signing up for the Dinnerly service is very easy! You simply need to subscribe to the service via their website. You will need to choose your preferred plan, provide location details, choose your preferred delivery time and then pay! Naturally, you will also need to select the first three meals you would like to try from their weekly menu. When your delivery arrives, it is just a matter of unpacking the ingredients, then storing them until you are ready to cook your first meal, using their digital recipe cards. Although Dinnerly is a subscription service, it also offers its customers a pleasing amount of flexibility. You can skip any week when necessary and pause or cancel your subscription at any time without penalty.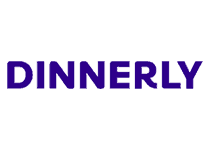 Dinnerly Special - 57.5%-20%-20% OFF For The First 3 Boxes!
The Dinnerly delivery review
Using less packaging is one of the ways that Dinnerly manages to keep its prices down. When you are unpacking your Dinnerly delivery, as none of the ingredients are separated according to the meal kit they belong to, you will need to do a little bit of sorting. But honestly, this takes a very short amount of time. The delivery itself arrives in a food delivery box that has enough ice inside to keep your proteins cool until you can unpack your meal kit ingredients.
The Dinnerly ingredients review
If we are completely honest here, due to the prices of Dinnerly, we were not expecting much when it came to their ingredients. However, we were delighted to find that their ingredients were of very high quality. Everything looked super-fresh and arrived in impeccable condition. Dinnerly is certainly not keeping its prices low by using sub-standard ingredients. Rather they use the same high-quality ingredients that other services use while following a simpler approach to maintain their prices. They use fewer ingredients, less packaging, digital recipe cards, and they don't get involved with fancy marketing campaigns.
Managing your Dinnerly account:
Managing your Dinnerly account is a breeze with their very user-friendly website. Everything you need to do to manage your account, including registration, selecting plans, picking your weekly recipes, updating a payment method, etc., can all be completed online. As a Dinnerly subscriber, you will also be able to see future menus, including recipes and nutritional facts.
In Summary of our Dinnerly review:
If you are after easy to prepare home-cooked meals that taste great and are affordably priced, then Dinnerly is for you.
Dinnerly is a company that delivers what it promises. Cost-effective delicious meals that are easy to prepare and filled with wonderful ingredients. Dinnerly is all about quality at an affordable price. Their ingredients are first-class, always fresh, and their meal kits produce a great meal every time. All of this at around $10 for a meal for two is just incredible.
Take advantage of our great beginners' promotion for Dinnerly!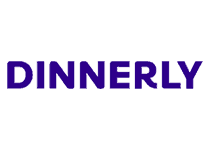 Dinnerly Special - 57.5%-20%-20% OFF For The First 3 Boxes!