If you are looking into the benefits of a high protein diet on your overall health, you have come to the right place. A diet high in protein keeps you full for longer, builds muscle mass, and boosts metabolism. There are many ways to incorporate protein into your diet. Meal kit delivery services are an easy way to introduce a high protein diet into your life. These delivery services are designed to make healthy eating simple and effective. By signing up for a meal kit delivery service, you have access to delicious meals tailored to your dietary restrictions. With the amount of meal kit delivery services on the market today, eating meals for a high protein diet has never been easier or tastier. 
Here are some of the most popular on the market:
Sunbasket
Home Chef
Green Chef
Hello Fresh
Dinnerly
Let's take a deep dive on the following: 
Sunbasket
Sun Basket is an organic and healthy meal kit delivery service, with options for any dietary restriction. It offers a variety of protein packs meal plans, such as the Paleo and Keto plan. those plans are gluten-free and low-carb, making it a great option for a high protein diet. The company has also entire meal pack tailor-made for high protein diets, and the option of adding breakfasts, lunches, and healthy snacks such as protein bars and nut packs.
The orders arrive at your doorstep; all that is required of you is to follow the simple instructions on how to cook or heat. 
Sun Basket values quality ingredients meaning that all of the meals are not only delicious but ethically sourced, organic and crafted with care. It offers the option of a quick & easy plan with recipes designed to take 20 minutes or less, meaning that you don't have to skip on protein just because you are in a time crunch. With meal plans ranging from paleo to plant-based, Sun Basket has plenty of options to pack protein into your diet with room for customization based on your needs. 
Here are some high protein meal kit options from Sun Basket:
Sweet and spicy steaks with Hasselback potatoes and braised leek
Seared steaks with roasted red pepper ajvar and cauliflower
Yucatecan salmon with tomatillo verde sauce and zucchini
Applewood bacon-wrapped beef filet mignons
Jumbo lump crab cakes
Exclusive! Get $90 OFF with FREE shipping + Free gift!
Home Chef
Home Chef is a home meal kit delivery service with lots of flexibility. It allows you to select meals that cater to your dietary restrictions. What sets Home Chef apart from some of the other meal kit services is the option to customize your plate. This means that with any meal you choose, you have the option to upgrade, swap, or double your protein of choice. This is a great option for a high protein diet because of this unique feature it offers.
Home Chef offers a wide range of meal plans with a great amount of 20 meals per week, including many low carbs, low calorie, and lean protein-based meals. It also allows you to choose from different protein packs and includes an option for meals that can be prepared in 15 minutes or less. You can also get Home Chef in Kroger grocery stores, allowing the meal service to become a part of your everyday shopping experience. 
Here are some high protein meal items from Home Chef:
Pine Nut and Goat Cheese-Crusted Chicken
Salmon with Miso Butter and green beans amandine
Gemelli and Ricotta Meatballs
Premium Protein Pack- includes 4 filets mignon, 4 organic chicken breasts, and 4 beef burgers
Up To 18 Free Meals - 50% OFF Your First 4 Boxes
Green Chef
Green Chef is a meal kit subscription service that offers 100% organic produce in its meals. their service includes meal plans for keto and paleo diets making it a convenient option for a high protein diet. The keto plan offers meals that are low-carb and gluten-free. These delicious meals are packed with meat and seafood and completed with a side of vegetables. The paleo plan offers meals that are gluten, dairy, soy, and grain-free making it easy for anyone with dietary restrictions to have access to high protein diet options. other than those two plans, Green Chef also offers a plant-based meals menu and a healthy and balanced life menu.
Here are some high protein dishes from the Green Chef menu:
Beef fajita lettuce wraps 
Mozzarella stuffed pork meatloaves 
Steak & Balsamic mushrooms
Sesame-crusted tuna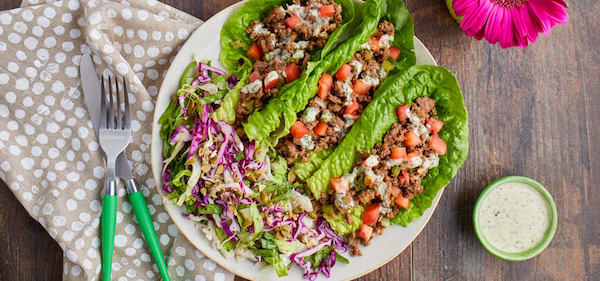 $250 OFF Across 5 Boxes, 1st Box Ships FREE!
HelloFresh
HelloFresh is a meal kit delivery service that offers customizable meal options. It allows you to choose from meat and veggies, family-friendly recipes, and low-calorie options; all appealing to a wide range of customers and dietary restrictions. For a high protein diet, check out HelloFresh's meat and veggie. The Hello Fresh meals are all packed with fresh ingredients, with most meal options have only 30-minute cooking time, making it convenient and easy to eat healthily. 
Here are some high-protein dishes from the Hello Fresh menu:
French Onion Burgers
Japanese Panko Chicken with Sesame Green Beans
Classic Roasted Salmon with Dilled Veggies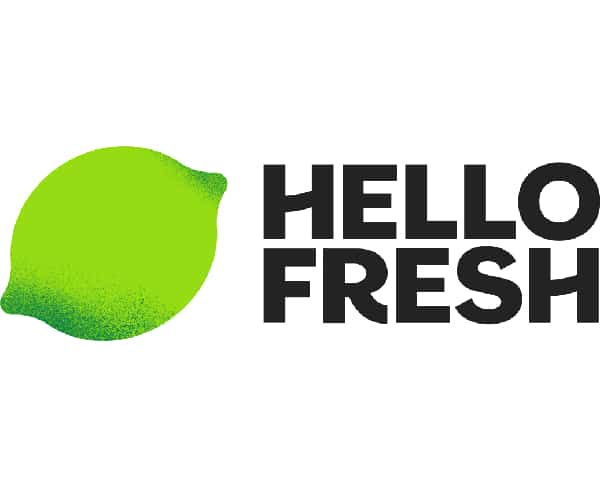 Get 18 free meals + free shipping + 3 surprise gifts
Dinnerly
Dinnerly is a meal kit delivery service with delicious and easy meals. It does not have protein-specific packs like some of the other meal kit delivery services, but the website provides information about which meal options are low calorie, low carb, vegetarian, or lean protein-focused. Dinnerly offers meal options that are cooked in one pot and those which take under 30 minutes to prepare. While Dinnerly does not have the same range and focus on a high protein diet as some of the other meal kit delivery services, it still offers numerous delicious meals that are packed with protein and require minimal effort to prepare.
Here are great high protein meals from the Dinnerly  menu:
Pan-Roasted Chicken & Mashed Potatoes, Peas & Carrots
Take-Out Style Steak Fried Rice with Green Beans & Scallions
Beef Taco Lettuce Cups with Pickled Onion & Cheddar
Protein pack of Ground Beef & Chicken Breasts: Guaranteed Crowd Pleasers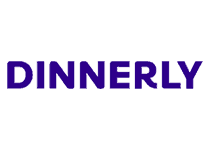 Dinnerly Special - 57.5%-20%-20% OFF For The First 3 Boxes!
Let's Break Down a High Protein Diet
A high protein diet can have a lot of positive benefits for your overall health. It is an added bonus that protein can be found in a wide array of healthy and delicious foods. Most people are familiar with protein in the context of foods such as red meat, poultry, and seafood but protein can also be found in many plant-based forms as well. Tofu, beans and legumes, and quinoa are all vegetarian options for protein. Yogurt, eggs, cheese, nuts, and seeds are great sources of protein as well. Vegetables such as spinach, corn, broccoli, and mushrooms are all rich in protein as well as other key nutrients needed for a healthy diet. 
By combining foods high in protein like the ones mentioned above and completing these meals with plenty of vegetables, you can start to see the benefits of a high protein lifestyle. Protein is one of the key nutrients involved in filling and nourishing your body. If you adhere to a high protein diet, you can find yourself being more satisfied after a meal, leading to a reduction in cravings and a boost in your metabolism. 
This, in turn, can lead to healthy weight loss, maintenance of a healthy weight, or add muscle mass, depending on what your body needs. For a high protein diet, it is suggested that 30 percent of your daily calorie intake comes from protein, 30 percent from fat, and 40 percent from carbohydrates. These ratios are just a suggestion of how to pair foods and get the most out of a high protein diet. 
Why use our 'Best Meal Kits For a High Protein Diet' review?
It's simple. In this review, we have broken down what it is exactly that the best meal kits available on the market right now have to offer in terms of catering to a high protein diet. We understand the importance of a high protein diet in leading a healthy lifestyle and have gone out of our way to find meal kit delivery services that meet your needs without compromising quality, taste, or most importantly–your time. 
We saved you time by doing the hard work and research for you and then continue to save you time by suggesting meal kit delivery services that are simple and easy to incorporate into a busy lifestyle.
After reading this review, why wait to start reaping the benefits of a high protein diet when you could start ordering today and have a healthy, delicious meal at your door tomorrow?
We know how hard it can be to eat healthy while living a busy and full life. For those of you who are interested in a high protein diet but are unsure of where to begin, we suggest checking out one of the meal kit delivery services highlighted above. All of these meal kit delivery services feature healthy, delicious and high protein options. Pick whichever meal kit delivery service fits best with your dietary restrictions and is the most accommodating of your lifestyle and start enjoying healthy eating made simple.
If you are unhappy with your meal kit delivery service, you always have the option to cancel at any time. We hope that this review makes healthy eating on a high-protein diet easier for you.