It's time for another epic battle of the meal kits! This meal kit comparison will compare two of the greats in the industry: Home Chef and Hello Fresh, which have both been around for some time, with established reputations and track records.
But first, let me introduce you to Home Chef, a company that likes to give delicious new twists to classic family meal kits, and Hello Fresh, a German company operating in the US for a number of years.
Want to know who the winner is in this meal kit comparison battle? Read on and all will be revealed!
Home Chef vs HelloFresh: Plans Review
When it comes to flexibility, we like Home Chef meal kit services. Home Chef offers one plan yet with lots of flexibility, catering to 2, 4, or 6 people. It also offers a range of vegetarian and no-cooking-necessary lunch dishes that take just 5 minutes to prepare. There is however a weekly minimum requirement of 2 dishes, yet there is no maximum limit so you can order as many meals as you like.
In contrast, HelloFresh offers 3 meal plans: The Classic Plan has 15 dishes for 2 or 4 people each week; the Family Plan is based on 6 dishes for 4 people each week; and the Veggie Plan, which has meals for 2 or 4 people each week and a selection of 3 recipes to choose from.
What variety of dishes do Home Chef and HelloFresh provide?
Home Chef definitely wins in the variety category. Home Chef company offers 17 different meals on offer each week. You can select your meals from among any of these 17, no matter which plan you have chosen, or how many people your delivery caters to.
The list includes some vegetarian, express-cooking and oven-ready meal options and 3 no-cooking-required lunch meals that take just five minutes to prepare. Moreover, With their new "Customize It" feature, you can swap proteins, upgrade to a higher-quality cut of meat or even double the amount of protein in select meals with the "Customize It" logo.
On the other hand, Hello Fresh is now offering 17 recipes per week. Among those meals you can find options to cater to many different diets and lifestyles – starting from family-friendly meals to low calories (names "calories smart" on their menu), vegetarian and even two high-end gourmet recipe cards every week!  
Both contenders, however, are strong in the diversity of the meal styles they provide. The range of cuisines includes varied base ingredients, such as meat, poultry, fish, and vegetables, and a nice range of styles too, such as Italian, Asian, Classic or Mexican.
I basically stopped doing grocery shopping for dinner just because of these meal delivery services.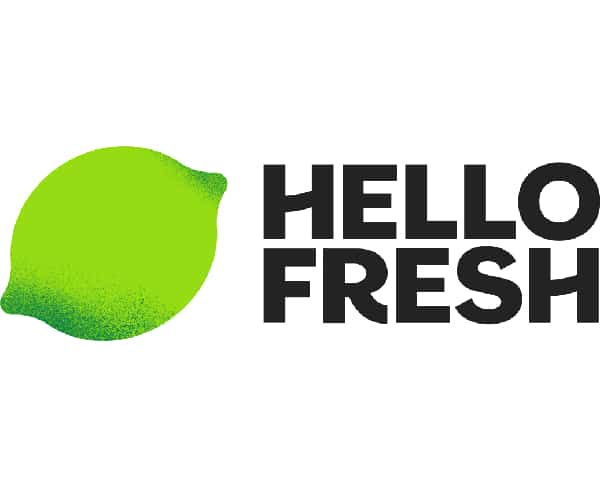 Get 18 free meals + free shipping + 3 surprise gifts
How tasty are HelloFresh and Home Chef?
Both Home Chef and Hello Fresh meals were really delicious and enjoyable. The two companies share a focus on more classic, well-known recipes that are not overly sophisticated and are easy to prepare, and they both encourage adding extra veggies, which is a nice, healthy bonus and you ended up having nice meal portion sizes.
These two companies are great for meal kit 'newbies', or those who prefer a simpler cooking experience.
Overall though, we think that Home Chef is a little bit more original, adding a special twist to its recipes that give some extra interest.
Up To 18 Free Meals - 50% OFF Your First 4 Boxes
What is the quality of the ingredients of HelloFresh and Home Chef?
I'm pleased to report that Home Chef and Hello Fresh both use products and ingredients in their meal kit that are high in quality. 
Home Chef sources its ingredients from a number of excellent food suppliers, including fresh vegetables and herbs from 'World Wide Farms', Paysan Breton Butter, and 'Sea to Table' for fresh quality seafood that is sourced sustainably.
On the other hand, the meats used in Hello Fresh meal kits are sourced mainly from domestic suppliers and are hormone-free. The company claims that all poultry products are free of hormones and antibiotics. They use hormone-free certified pork, and seafood that is sourced naturally and sustainably. Although the vegetables used by Hello Fresh are sometimes not organic, they are reliable of excellent, high quality.
The company also claims that it wants to help its customers lead a healthier lifestyle by providing more vegetables and fruits in its meal kits, regardless of whether or not they are organically sourced.
HelloFresh and Home Chef packaging quality
Home Chef and Hello Fresh deliveries come in good quality carton boxes that are well labeled featuring the logo of the company. Both companies are also great with organizing the contents inside the boxes, and arranging them properly in separate labeled bags. When it's time to unpack your delivery, this really cuts down on the hassle for you.
Refrigerated ingredients, such as meat, fish, and other proteins, like tofu, are packed in ice at the base of the box, so your delivery stays cool and fresh. This means the box can wait on your doorstep for a few hours if need be, without you having to worry. Both companies try to use sustainable sources of materials for packaging- which is just great!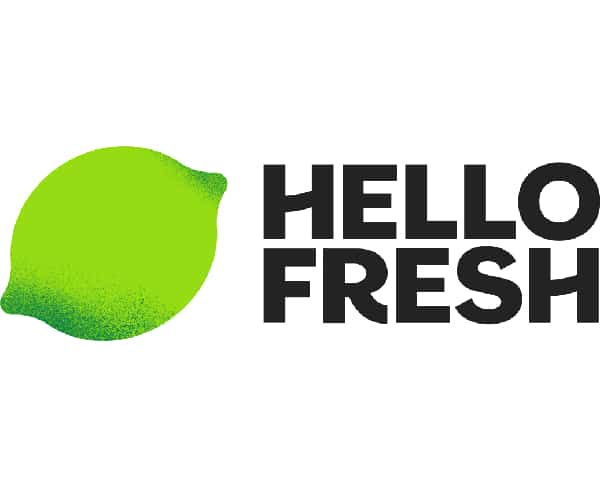 Get 18 free meals + free shipping + 3 surprise gifts
HelloFresh and Home Chef app and website
In the case of both Home Chef and Hello Fresh, the app and website are very handy, organized, and user-friendly. Everything you need to do to manage and monitor your account can be done online, such as registering for an account, choosing meals and dietary preferences, editing payment details, and more. The sites also show your past deliveries, and future orders, with information such as the recipe, which ingredients it uses, nutritional data, and more.
HelloFresh and Home Chef terms & conditions
Both Home Chef and Hello Fresh are subscription-based services, and they both have the flexibility to freeze your subscription for a week here or there if you need or skip a week from time to time. They are also both flexible when it comes to choosing your best delivery day (but take note, this does depend somewhat on your location and address).
Canceling your account is also easy with Home Chef and Hello Fresh, as you can do it online. Both companies also offer customer support, and you can contact them any time for a fast, helpful response.
What add-ons do HelloFresh and Home Chef offer?
Home Chef provides 4 fantastic add-ons that we love:
Smoothie with a different flavor each week for $4.95
Basket of seasonal fruit for $4.95
No-cooking lunch meals that take just 5 minutes to prepare, at $7.99 each
Range of retail kitchenware items, like cookware, knives, utensils and more
In contrast, Hello Fresh has 2 different add-ons:
A range of handy kitchenware, such as cookware, prep tools, storage items, and knives
Wine subscription for 6 bottles of wine a month. This costs $89 per month, and there is a range of wine plans to choose from, including red, white, or mixed wine plan.
So, what's the final verdict?
Home Chef and Hello Fresh are great options, and they both make it onto our top 3 list of favorite meal kit delivery services for people who love classic and traditional meals, with a wide range of meals per week, plus free shipping!
Although it was a tightly placed battle, we had to make a choice, and our favorite of these two strong contenders is Home Chef. We loved their simple and delicious recipes, always with some nice home-cooking twist, and their plans and weekly menu offer more flexibility than Hello Fresh.