Are you tired of cooking the same pescatarian recipes over and over again? Using a meal kit service could be a perfect solution for you!
Meal kits provide you with new attractive and delicious recipes every week, all pre-portioned and delivered to your door.
The meal-kit industry has developed to the stage where there are just too many options, with companies that cater to almost every dietary and lifestyle requirement. This is where we come in – At the Meal Kit Comparison, we provide in-depth reviews and 'best-for' lists for different needs. Using this article, you can avoid running around and begin with the companies that will suit you best.
Here Are Our Top Pescatarian Meal Delivery Services Recommendations:
1. Blue Apron – Creative Pescatarian Meal Kit options
Blue Apron is a leading meal kit service, operating for years now. The company offers around five pescatarian meal options every week as part of the menu. 
The Blue Apron meals are focused on delivering new exciting tastes to your dinner table, so you know you will never have a dull moment when it comes to your meals. The company also pays extra attention to put vegetables at the center of every recipe.
We recommend these Blue Apron pescatarian meals:
Black Bean, red quinoa & zucchini enchiladas with cheddar cheese
Miso-Ginger rice bowls with mushrooms, kale, radish & soft-boiled egg
Salmon & shrimp poke bowl with avocado & spicy mayo
Enjoy $110 off across 5 orders
2. Sunbasket Pescatarian Meal Kits
Sun Basket is one of the first meal kit delivery services in the States. It is well known for its healthy, all-organic, and wild-caught seafood meal kits.
Sun Basket offers an amazingly diverse menu that caters to almost every imaginable dietary need – From vegan and vegetarian meals to pescatarian, low carb or gluten-free meals. The list goes on and on…
Sun Basket provides pescatarian meal kits that are also very easy to cook, with most meals designed to be ready in 15-30 minutes. The menu also offers a few prepared meals, ready just to heat and eat!
An example of some Sun Basket meal delivery for pescatarians:
Red Curry Salmon with Basil and Kaffir Lime. 

Malaysian stir-fried hawker noodles with shrimp 

Sweet potato taquitos with black bean salad
Exclusive! Get $90 OFF with FREE shipping + Free gift!
3. Home Chef Pescatarian meals
Home Chef motto is bringing people together over the evening dining table. They do so by providing delicious fun meals, filled with fresh, quality ingredients.
The Home Chef meal kits tend to be classic and familiar recipes, but with a modern twist to keep things interesting.
Home Chef is also about convenience, with meal prep taking no longer than 30 minutes to prepare, and they also offer many fast and easy recipes that are designed to be ready in 15-20 minutes or with no cooking at all. 
Home Chef includes at least ten dishes in their weekly menu selection suitable for the pescatarian diet. Moreover, many of their meat meals can be diverted to seafood meals, using their "customize it" option. In other words, with Home Chef, your possibilities as a pescatarian are huge each week.
Few of Home Chef pescatarian diet meals:
Roasted Red Pepper Cream Rigatoni with kale and cannellini beans

Shrimp Campanelle Primavera

Salmon and Brown Butter Hollandaise
Up To 18 Free Meals - 50% OFF Your First 4 Boxes
4. Dinnerly –  affordable pescatarian meal kit solution
Dinnerly is a relatively new kid on the block and provides one of America's cheapest meal kit options! Because they are cheap, it is easy to assume that they skimp on quality, but nothing could be further from the truth! Dinnerly keep their prices down by using fewer ingredients, simple recipes, and avoiding fancy marketing campaigns. The Company makes sure to work with a trusted network of suppliers.
Dinnerly offers a 22 meals weekly menu, with at least eight pescatarian choices. An example of the Dinnerly menu choices that are suitable for the pescatarian diet:
Shrimp Scampi Pan Roast with Cheesy Garlic Bread
Spring Pumpkin and Pea Risotto with Cheesy Seed Crunch
Reduced-Carb Salmon Salad with Asian Slaw and Avocado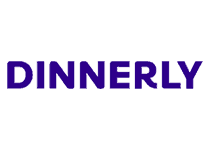 Dinnerly Special - 57.5%-20%-20% OFF For The First 3 Boxes!
5. Martha & Marley Spoon classic pescatarian meal kit dishes
With Martha and Marley Spoon, you can enjoy classic home cooking dishes that have been designed by the one and only Martha Stewart. As Martha & Marley Spoon is Martha's meal kit company, you know you will get recipes that are not overly complicated but always delicious. The meal kits are filled with the freshest of quality ingredients, and they are an excellent option for families. 
Martha & Marley Spoon has at least eight dishes every week suitable for the pescatarian out of the large 22 meals weekly menu. Some Martha & Marley Spoon menu choices that are suitable for the pescatarian diet:
Salmon Provencal with Tomatoes, Zucchini, and Olives
Thai Fish Curry with Snow Peas and Steamed Rice
Kung Pao Shrimp Stir Fry with Rice Noodles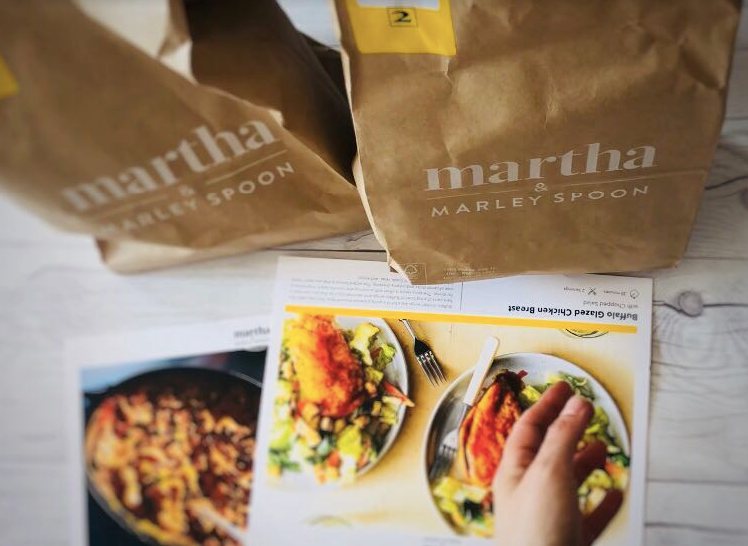 Up To 20 meals or $177 OFF - 56% OFF 1st box, $20 OFF Next 3
6. HelloFresh- Pescatarian Meals
Hello Fresh is a well-established company that provides an extensive menu that is all about taste and healthy eating. They work with a trusted range of suppliers to ensure that their meal kits are filled with quality fresh ingredients. Their team of professional chefs and nutritionists create meal kit recipes that are easy to prepare and taste delicious. 
Hello Fresh has a weekly menu selection of 20 different dishes. Within this menu, you will usually find six meal choices that are ideal for the pescatarian diet. Hello Fresh delivers nationwide. 
An example of some Hello Fresh delicious meals that are suitable for the pescatarian diet:
Salmon Limone with Couscous and Italian Herbs
Bruschetta Zucchini Boats
Tilapia with Almond-Parsley Gremolata
Is HelloFresh fish farm raised?
 HelloFresh has always been committed to providing customers with environmentally responsible seafood (both wild-caught and farm-raised). All of their seafood is traceable to the source, so you can be sure you're getting the most sustainable options available.
The vast majority of HelloFresh's seafood is farm-raised. This is generally more sustainable than wild-caught seafood. Farm-raised fish are raised in controlled environments, which means less impact on the surrounding environment. They're also fed a balanced diet, meaning they're healthier for you and the planet.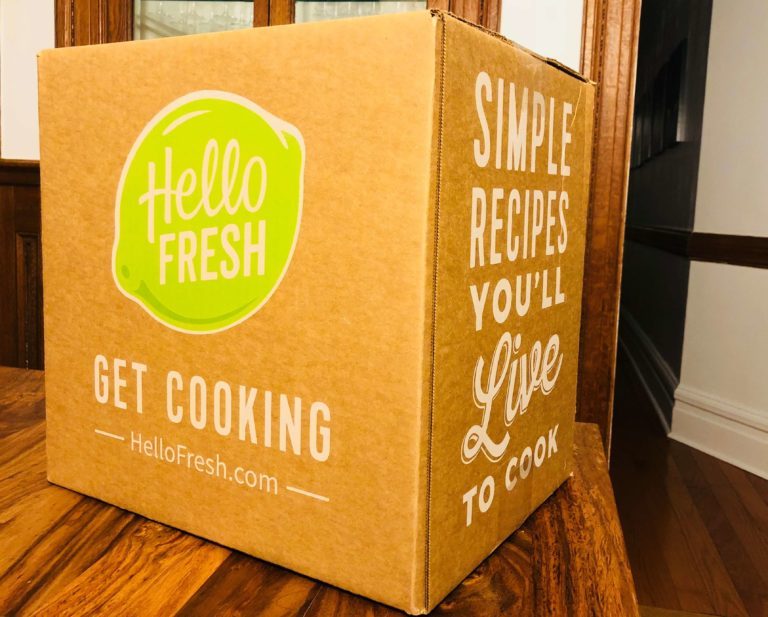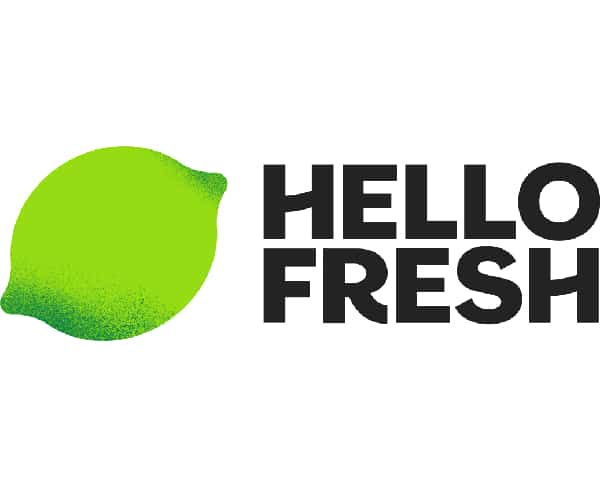 Get 18 free meals + free shipping + 3 surprise gifts
In Summary of the best pescatarian Diet meal delivery rankings
We are big fans of meal kit services. We believe they offer a convenient way of eating at home without the massive fuss. Meal deliveries provide delicious options for those on the pescatarian diet and help you keep on track with your diet.
Not only that, you will be saving time on grocery shopping, menu planning, meal preparation, and enjoy a range of creative and tasteful meals.