It is not surprising that parenthood doesn't provide you with enough time to enjoy and take care of yourself. Nevertheless, being a mother is one of the most valuable chapters in life.
The sense of a new world rising inside of you can be awe-inspiring, surprising, moving, and sometimes bothering. However, there is a whole life of healthy food relevant to busy moms.  
Many studies suggest consuming plant-based foods as an essential nutrient source of calcium, protein, and vitamin D as a component of a new, well-balanced diet. 
In this regard, meal-kit delivery services can present easy-to-follow recipes and fresh constituents to your doorway. Whether you are a personal chef or not, food kits make eating healthy and enjoyable. Meal kits can make supper easier by not having to waste hours planning, cooking, and cleaning up.
Please take a look at our list of common meal delivery kits that offers a wide range of meal options and can allow you to make a fast nutritionally balanced home-cooked meal.
Meal Kit Delivery Services for New Moms
As a new mom, your body requires nutrients while breastfeeding for some. Therefore, it is challenging to keep up your energy. Here are some of the best meal delivery kits for busy moms.
1. Dinnerly 
Dinnerly is the best value meal kit in America – with a meal costing less than $5!! It is fast, healthy, convenient, and tasty. Dinnerly replaces exhausting meal preparation and grocery shopping with delicious, easy-to-make ingredients and pre-made components that are transferred directly to your home. 
Every week there are 14 unique meal options. Thus, any picky eater can be satisfied and happy with the service.
Many customers appreciate the convenient-to-make hits like lemon-pepper chicken and black bean tacos. This company holds costs lower than its competitors by offering fewer ingredients per meal and secure packaging. Dinnerly is one of the most cost-effective choices for beginner home chefs available on the market.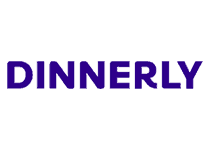 Dinnerly Special - 57.5%-20%-20% OFF For The First 3 Boxes!
2. Home Chef 
Home Chef makes cooking at home as simple as possible. With instructions and meals taking no longer than 30 minutes to cook, you can focus on what is necessary while taking a rest. the company even offers a special Fast & Fresh option, with prepared meals, fast salads, oven-ready meals and more.
Choose from an extensive choice of recipes and wait for your package to arrive home with fresh pre-served ingredients by using easy-to-follow recipe cards. 
Home Chef is also affordable and kids-friendly. If you have a large family to feed, you can take a pair of two, four, or six servings. All the recipes are amazingly fresh, and you can even swap some ingredients in the Strawberry Colada smoothie to coconut milk and honey. 
With lots of delicious preferences and customization choices, Home Chef is a winner for picky eaters and busy moms alike.
16 FREE Meals or 60% OFF of each of the first 3 boxes
3. Sunbasket
If you are interested in consuming organic food, Sun Basket is your best choice. You can pick from a total of nine different meal plans, such as a gluten-free, vegan diet, Mediterranean, and even diabetes-friendly meals. You can mix and match ingredients all week long with the best vegan food delivery so that you don't have to adhere to a meal plan. 
Sun Basket provides you with every ingredient selected by hand every week that is delivered right to your door. Therefore, you can skip a trip to the grocery store.  
Every week, they prepare 18 dishes that take about 30 minutes to cook and come with tasty, pre-made sauces that add a touch of flavor.
Sun Basket only suggests organic food, antibiotic-free, and hormone-free meats to make you feel healthy and ensure that you consume high-quality food at all times.
Concerning meals, you can try, for example, the Spinach and Ricotta Gnudi in Porcini Brown Butter with Tomato Salad. That is an excellent healthy meal choice for a new mom and the entire family.
Sun Basket offers family-friendly meals, natural and sustainably sourced foods, and a wide range of choices to meet dietary needs or priorities.
Exclusive! Get $90 OFF with FREE shipping + Free gift!
4. Hello Fresh 
Hello Fresh's tasty recipes use much fewer components and are ready to eat in about 30 minutes. Each week, nutritionists and chefs work together to make 20 healthy dishes for you to choose from – including some vegetarian, low-calorie, and family-friendly meals. Then the components of each meal arrive already assembled in different mini containers for each recipe.
Hello, Fresh's food kits allow you to make healthy, nutritious food that is simple without being repetitive. Some home chefs consider their meals among the most enjoyable of all food kits, and recipes like Cherry Balsamic Pork Chops or Eggplant & Sun-Dried Tomato Linguine are exciting and don't require a large amount of effort.
Hello Fresh offers convenience and comfort. If you enjoy food but don't have time for healthy shopping or cooking, Hello Fresh should become your new best friend!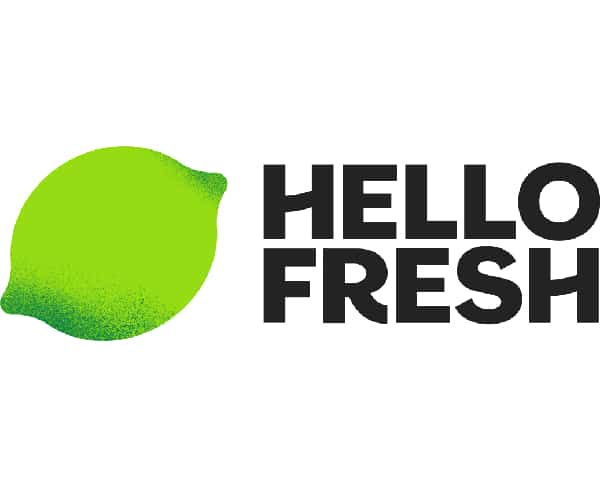 70% OFF Your First Box With Free Shipping!
5. Martha & Marley Spoon
Being a new mom and all the problems that come with carrying a baby make you feel like you could need some help around the house.
With Martha & Marley Spoon, you can appreciate the instructions and directions of Martha Stewart's lifestyle. Her styles and methods are at the front and center of each of the company's offerings.
You can select from 22 different menu options for gluten-free meals, kid-friendly and healthy ones. If you have any dietary restraints or specifications, the instructions are clearly marked "vegetarian," "meat," "healthy," and "poultry."
You also have the ability to be flexible with the meal plans, and you can schedule your orders up to a month in advance.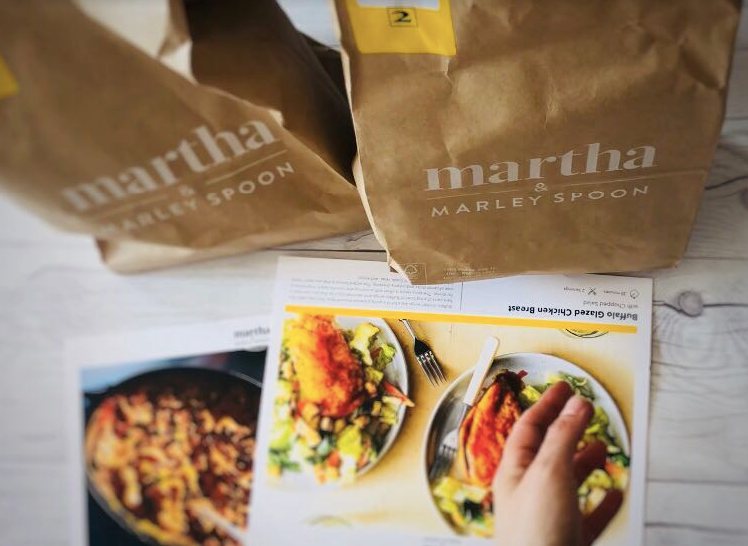 Up To $170 OFF your 1st Order + $20 OFF The Next 3
The Benefits of Using a Meal Kit Service as a New Mom
Meals delivery kits are, specifically, the best nutritional services are an increasing trend which can save you time, money and above all, energy.
These kits provide relatively affordable options and a wide range of convenient meals to cook and eat at home. Also, you can customize your meal to your food needs and your craving desires.
With all that weight, you may want to avoid trips to the grocery store and relax on the couch. Waiting for a pre-packaged box to reach your door seems more appealing. The best food delivery service kits have pre-cooked ingredients ready to eat.
Pregnancy is tiring for most women. No matter what meal kit service you prefer, you are going to save time and even have fun with the family while practicing your culinary skills. You may even take a few minutes for yourself while your food warms up.
Why Use Our 'Best Meal Kits New Mom's' Review?
At the meal kit comparison, we believe in adding a  meal kit service into our daily lives. Every week, you can obtain a box of pre-made and pre-packaged ingredients. These recipes are used to make your home-made meals perfect, tasty, and easy to cook. 
In the last few years, the food kit industry has developed rapidly, and many new and exciting food kit service providers have begun to excel on the business end. The variety is wide and includes meal kit services tailored to almost every need. Therefore, we help you choose the right service that meets your personal needs.
Whether you are a busy mom, looking for rapid choices, or wish for recipes that are a little more advanced, the meal kits are your best choice for any special dietary requirements.
We evaluate all meal kit service providers and examine several diverse parameters, namely the variety of ingredients, the quality of the food, the style of meals, the price, the size of the bags, the flexibility of subscription, and more.
Final Thoughts
The kits are all excellent choices for saving money and time and providing your family with nutritious food. In addition to their comfort and efficiency, many providers offer you healthy foods through long-term ties with local, sustainable farms.
Today, say no more to grocery lists, food visits, or grocery store trips. Decide what you want to eat and get everything you need to be delivered straight to your door.