There is now an extraordinary number of different diets and dietary lifestyles that exist.  There are also countless different reasons why people choose to follow a particular diet. Today we are going to be looking at two very different diets, the keto diet, and the pescatarian diet.     
The reasons for following either the keto or the pescatarian diet are varied and quite contrasting. Primarily the keto diet is all about weight loss and following an eating regime that will enable your body's fat-burning metabolism to go into overdrive.  The pescatarian diet is more of a lifestyle choice that is reported to have many health benefits, and many say it is like the Mediterranean diet because the primary source of protein in both diets is fish and seafood.
The keto diet is also referred to as a low-carb, high-fat diet.  When following a keto diet your food intake revolves around consuming high-fat, low-carb ingredients combined with a certain amount of protein.   
The aim of the diet is to put your body into a state of ketosis, which is when your body reacts to low food intake and subsequently begins to produce ketones which are created when the body begins to break down fats in the liver for energy.
The pescatarian diet is similar to the vegetarian diet with the addition of fish and seafood.  This diet came to the fore in the 1990s and the word pescatarian is derived from the combination of the word 'pesce', which is Italian for fish with the word 'vegetarian'.  When you are following a pescatarian diet, fish and seafood will be your primary source of protein combined with ample fruits, vegetables, nuts, legumes, and whole grains.
Main pros of the keto diet:
It is directly linked to weight loss.
With a high consumption of fat, you will find that hunger pangs and cravings are generally suppressed
It can boost energy levels.  Due to the high-fat, low-carb nature of the keto diet, the body is provided with a steady source of energy and that post-carb sluggishness is avoided.  
A well-balanced keto diet can assist with controlling cholesterol and blood pressure.
A well-balanced keto diet can assist with controlling blood sugar and reducing insulin levels.
Main pros of the pescatarian diet:
It can assist with weight management and weight loss.
Evidence shows that the pescatarian diet reduces the risk of many modern diseases such as heart disease, cancer, and auto-immune diseases.
Greatly reduces your intake of saturated fat.
Is linked to a reduction in the risk of developing diabetes.
Generally, has less of an impact on the environment.
Main cons of the keto diet:
If the diet is mismanaged or not well-balanced it can cause cholesterol issues.
It can affect the bowels in terms of constipation.
It can be a challenge to maintain over a long-term period.
It takes time to get to a state of ketosis, sometimes up to two weeks, and during this time, flu-like symptoms can be experienced.
It can be very difficult to maintain in social settings.
Main cons of the pescatarian diet:
It can lead to a risk of too much mercury in your diet.  It is quite common for many types of fish to contain mercury which can be harmful if standard levels are exceeded.
Fish and seafood can be a pricier alternative to many other sources of protein.
Fish and seafood that is factory farmed can contain pollutants and chemicals, so it is important to check from where your fish and seafood is sourced.
Fresh fish and seafood can be difficult to obtain if you live regionally or not in a coastal location.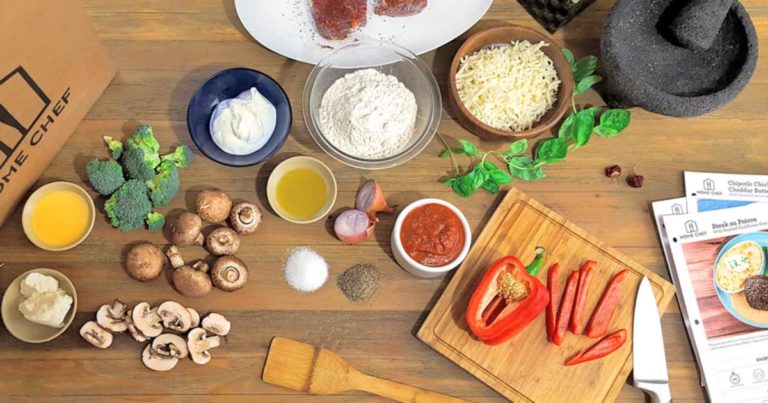 16 FREE Meals or 60% OFF of each of the first 3 boxes