There is no escaping the fact that the standard American diet includes too much sodium (salt). On average, Americans are consuming a whopping 3,400 gm of sodium per day! Due to this fact, there has been a frightening rise in health issues linked to high sodium consumption. This includes hypertension, high blood pressure, and other cardiovascular diseases, stroke, and kidney failure, just to name a few examples. That is where a low-sodium diet comes in!
A very natural misconception with a low-sodium diet is that if you reduce the salt in your diet, you are also going to be missing out on flavor. But you can rest assured because there are some delicious and tempting low-sodium meal plans for you out there.  
Whether you live alone or with your partner or another family member, grocery shopping, meal planning, and cooking can become quite a chore – especially if you have dietary needs like low-sodium.
The beauty of using a low sodium meal kit service is that you will know you will get meals that meet your dietary guidelines delivered to your door. It will take the stress and hassle out of lunch or dinner!
Today we are going to review the best meal kit delivery companies for a low-sodium diet:
1. Sun Basket – #1 for a Low-Sodium Diet Meal Kit Delivery
Sun Basket was one of the first meal kit companies in the States. The company provides delicious meals designed by professional chefs and dieticians. The menu includes a diverse range of meal kit options with easy recipes that take no longer than 20-30 minutes to cook, all combined with amazing organic ingredients.
Their extensive menu includes many low-sodium options. Sun Basket provides a weekly menu with 25+ dishes, and many of those are labeled as 'lean & clean' category.
A 'lean & clean' meal has less than 800 mg of sodium, with many of the meals with much less. You can see the sodium level of each meal as part of the nutrition information on the online menu
Sun Basket is very proud of the fact that they use only organic ingredients, including farm-fresh produce, top-quality meats, and seafood that has been sustainably sourced.
Sun Basket provides meal delivery options for many other dietary requirements – like gluten-free diet, Mediterranean diet, low-carb diet, and more.
Low-sodium meals from the menu:
Turkey Bolognese over zucchini and carrot ribbons
Sicilian chicken and kale with green olives, capers, and lemon
Indian coconut curry with pan-seared sole, tomatoes, and fresh basil
Exclusive! Get $90 OFF with FREE shipping + Free gift!
2. Silver Cuisine by BistroMD – #2 for a Low-Sodium Diet Prepared Meal Delivery
Compared to Sun Basket, Silver Cuisine by BistroMD is the new kid on the block! It delivers fully prepared meals that have been doctor-designed and chef-prepared.
As this company was created mainly for our senior citizens, its priority is ensuring that they are designing the healthiest meals possible that are also tempting and delicious. As so many dietary requirements are catered for by Silver Cuisine by BistroMD, it is suitable for anyone who would like assistance with eating well.
Every menu item created by Silver Cuisine by BistroMD is guaranteed to be low in sodium with only 600mg of sodium or less per serving – based on the American Heart Association's guidelines.
Their doctor-designed menu has been created with the idea of delivering meals that assist in reducing blood pressure and other heart diseases. They have a huge menu made up of breakfast, lunch, dinner, and snack options. Their menu includes 150 delicious choices that combine taste and convenience and are all able to be ready to eat within five minutes!
Silver Cuisine by BistroMD works with a network of responsible suppliers and local family-owned farms to include the freshest of ingredients in all their meals.
Low-sodium meals from the menu:
Grilled salmon with lemon-dijon dressing
Merlot meatballs with grits
Chicken meatball marinara wrap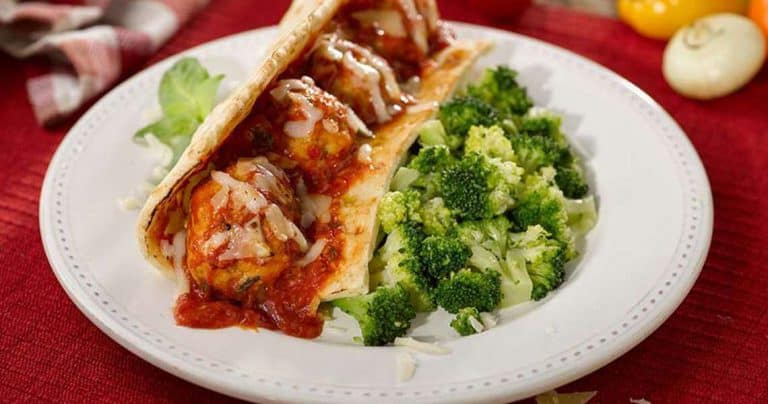 3. Veestro- Plant-Based Low-Sodium Meal Delivery Service
Veestro emphasizes a heart-healthy diet based on plant-based only meals. If you're a vegetarian or curious about including plant-based meals in your diet, Veestro is a great place to start. 
The Veestro Meals are made with organic, freshly sourced ingredients, and you can order a full meal plan or pick from the A La Carte menu. You can order a box of 10, 20, or 30 meals to be delivered at a time. 
Even though there is no special category of low-sodium meals on the Veestro menu, most meals are by nature lower in sodium than traditional meals – anywhere between 300gm-600gm per serving. But you do need to check the grams of sodium before adding a meal to your box.
Low-sodium menu meals from Veestro:
Beluga Lentil Braise with red quinoa and veggies
Mediterranean Salad with garbanzo beans, mustard greens, and quinoa
Pasta Bolognese, loaded with Chinese eggplant, mushrooms, and carrots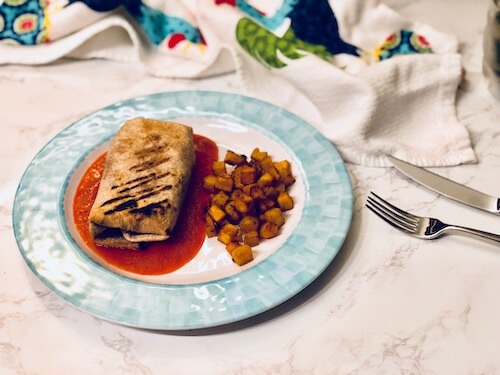 Grab your meal kits coupons!
Conclusion:
When following any diet, such as a low-sodium diet, it is natural to feel that you will be restricted by a lack of choice.  Low-sodium meal delivery services make following such a diet easy and delicious.
As a bonus, using a meal kit or prepared meal delivery service is also incredibly convenient! You will save lots of time since someone else is doing the meal planning, grocery shopping, and meal preparation for you. The fact you will be eating well with delicious and healthy meals means a win-win for everyone!