Hello Fresh
Green Chef
Best for
Classic favorites with a chef's touch.
Organic healthy meals.
Ingredient Sourcing

High Quality.
Hormones-free chicken and pork.
Sustainably sourced seafood.
Local farm veggies.

USDA Approved
premium ingredients that come pre-measured and prepped.

Special Diets and Features on the Menu
Vegetarian, low-calorie, carb-smart, family-friendly.
Vegetarian, vegan, lean, paleo and keto.
Subscription plans

'Quick and Easy', vegetarian and calorie-smart plan.
Each plan is for two or four people.

Balanced living, Plant-power, Keto & Paleo.
Each plan is for two, four, or six people.

Meal variety
25 meal options per week.
8-10 meal options per week per plan.
Add ons
No add-on options.
No add-on options.
At the Meal Kit Comparison, we love meal kits. With years of experience, we provide in-depth comparisons of all the meal kit delivery services available in the United States.
As the meal-kit industry continues to evolve and expand, we know it can be a difficult decision to choose which meal kit delivery service is the one that is best suited for you. With our comparisons, you can look at two companies simultaneously and easily note the differences between them.
This review will focus on two companies that provide a service where delicious and healthy eating is a priority – Hello Fresh vs. Green Chef.
There are a few notable differences between the two companies, so let's get started…
Green Chef Vs. HelloFresh – Our Full Comparison
Hello Fresh Vs Green Chef: Plans offered
Green Chef offers you the option of three different plans. Each plan can include three or four meals per week for two, four, or six people (a large family plan). The most popular option is three meals per week for two-person.
The Keto+Paleo plan (also gluten-free). This meal plan includes gluten-free and grain-free meal options, perfect for people who are watching their carb intake.
The Balanced-Living plan. This plan includes a diverse and flexible menu per week, with healthy choices including meat, seafood, and vegetarian dinners.
The Plant-Powered meal plan. This plan offers a wide variety of meals that are perfect for vegetarians and vegans.
HelloFresh has six different meal plans. Each plan can include 2-5 meals per week for two or four people. The most popular option is three meals per week for a two-person plan:
The Classic plan with meat and veggies; The most Hello Fresh popular meal plan, including a wide variety of meat, poultry, seafood, and vegetarian meals.
The Family-Friendly plan; kid-tested recipes that will help you put on the table meals everyone will love.
The Veggie Plan; with meals full of seasonal and naturally produced vegetables.
The quick and easy plan; is designed with a super easy recipe that takes 20-30 minutes to cook (including oven-ready, one pan and pan sheet meal kits).
The Calorie-Smart plan; dietician-approved meals, with around 550-650 calories per serving.
The Pescetarian Plan; with a combo of delicious vegetarian and seafood meals.
There is flexibility with both meal delivery services to change plans from week to week if you desire. 
$250 OFF Across 5 Boxes, 1st Box Ships FREE!
What Kind of Meals Are Offered By Green Chef and Hello Fresh?
One of the things that we love about both Green Chef and Hello Chef is that not only are all the meals incredibly delicious, they are also filled with fresh ingredients. 
Since Green Chef offers USDA-approved organic service, providing tasty meal kits filled with organic ingredients is a top priority. It is interesting to note that catering for specialty diets is also a priority for them – gluten-free, Paleo, Keto, vegan and vegetarian meals can all be found as part of their meal plans per week.
The Green Chef meals can be prepared within 30 minutes, with most ingredients arriving pre-prepped. The number of meals offered by Green Chef per week on each plan is nine.
Take a look at some recommended Green Chef Recipes:
Honey-mustard chicken salad with romaine, rainbow carrots, cabbage, apple & candied pecans.
Italian Seasoned barramundi with sautéed kale with white beans & roasted peppers.
Middle eastern beef bowl with rice pilaf, zucchini, red peppers, feta, and spiced yogurt.
Memphis-style beef meatballs with Creole Dijonnaise, sautéed squash & bell pepper, cheddar rice
Moroccan carrots and rice with Schug, sautéed peas & radishes, cashew crema & pistachios
Zaatar fried cheese with Cauliflower "couscous," roasted zucchini, and tahini sauce.
On the Other side of this comparison, HelloFresh meal kit service also believes your time is essential and provides meal kits that are easy and fun to prepare, using an easy-to-follow recipe card.
This meal-delivery service offers an extensive menu, with over 20 meals every week to choose from on the classic plan. The HelloFresh meals tend to be well-known classic recipes but usually include some tasty and exciting twist. The recipes are not too sophisticated or complicated to cook and offer a great cooking and dining experience in the comfort of your home.
Take a look at some recommended HelloFresh Recipes:
Parmesan-crusted chicken with creamy lemon tomato spaghetti.
Saucy ginger meatballs with bulgogi sauce, roasted carrots & sriracha crema.
Jalapeño spicy chili chicken over a roasted veggie & black bean jumble.
Sirloin & roasted garlic pan sauce with mashed potatoes & broccoli.
Oven-ready chili coconut curry chicken with carrot-speckled rice (tray included)
Pineapple salsa chicken tacos with cilantro & sour cream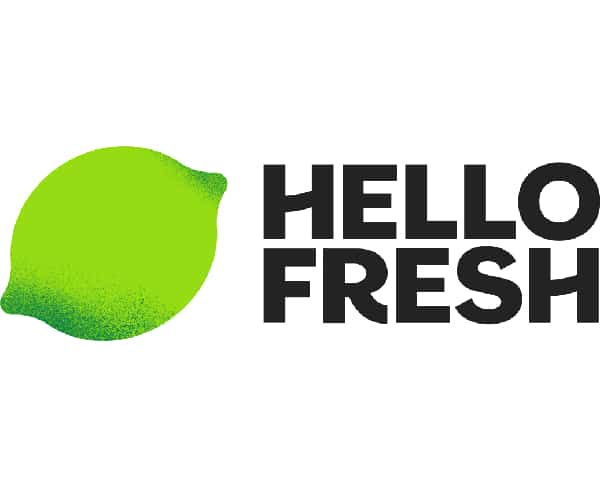 Special Deal! 25 FREE meals + FREE shipping + 3 FREE gifts
Quality of Ingredients – Green Chef Vs. Hello Fresh:
The ingredients used by both Green Chef and HelloFresh are always fresh, delicious, and of premium quality. 
Green Chef is a USDA-certified organic company, and because of this, they only use organic and sustainably sourced ingredients from a trusted network of ranchers, farmers, fishermen, and artisans.
Hello Fresh loves helping people to increase the intake of fruits and vegetables in their daily diet. While the Hellofresh produces are not always organic, it is still fresh and sourced from farm-gates and fantastic local suppliers. Hellofresh does guarantee that all their meats are sourced domestically, and all poultry and pork are hormone-free. Seafood is always sustainably sourced as well.
Hello Fresh Vs Green Chef- Delivery Box
The two services deliver to almost everywhere in the continental United States. Currently, the services are unable to deliver to Alaska, Hawaii, and parts of Louisiana. 
There is a big difference between the two companies when it comes to delivery.  Green Chef and Hello Fresh both deliver their meal kits in medium-sized boxes labeled and arranged. All the proteins are packed with enough ice packs at the bottom of the box to ensure products stay cool through the delivery process.  
However, when it comes to unpacking the delivery, HelloFresh has ensured that each meal kit's ingredients are sorted, labeled, and packaged in separate paper bags every week. This means that there you require no sorting, and it is merely a matter of unpacking the box and putting the meal kit bags in the fridge. That is a great advantage when you manage hectic family life.
With the box Green Chef sends, you need to allow a little time as while the ingredients are labeled, you will need to sort the different ingredients for each meal kit before you fridge the ingredients (or right before cooking each meal).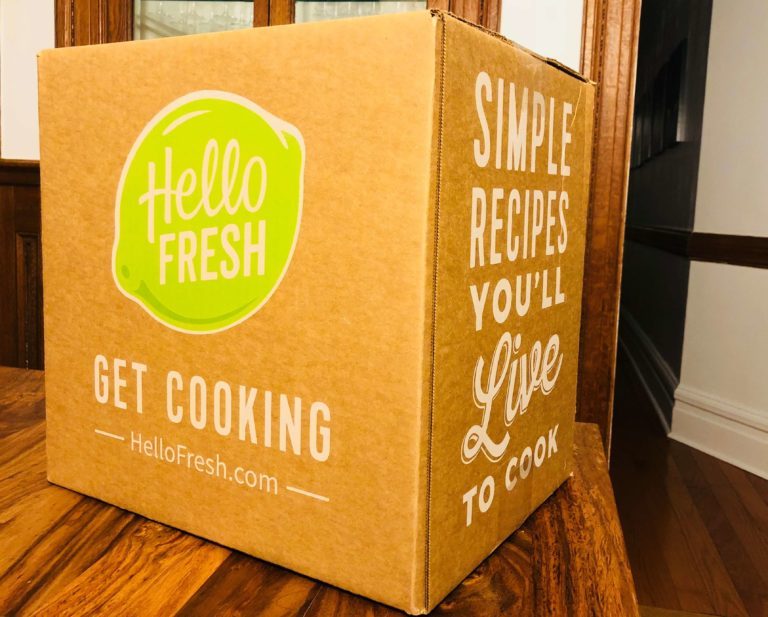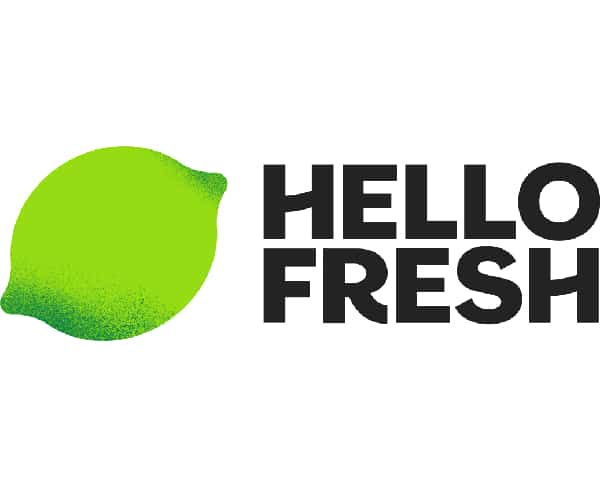 Special Deal! 25 FREE meals + FREE shipping + 3 FREE gifts
The App and Website
With both companies, you will find that you can easily manage your account online. This means that subscribing, plan selection, updating payment method, choosing your meal options for each week, and account cancellation can all be completed quickly online.
Both Hello Fresh and Green Chef also offer a smartphone app.
Pros and Cons of Green Chef Vs. Hello Fresh
Pros of Green Chef
It fits many dietary restrictions.
USDA-certified meal kit service.
Green service with recyclable packaging.
Tasty and healthy meal options.
Easy to prep food.
Plans for six, four, or two people.
Cons 
higher price in comparison to Hello Fresh.
You can choose recipes only from your selected plan.
Pros of Hello Fresh
Affordable price per serving.
Fits a busy schedule with quick and easy recipes.
Delicious Classic meals to eat with family or friends.
A vast collection of meals every week.
It covers a few diets and culinary-needs; low-calorie diet, vegetarian diet, carb-smart, gourmet meals, quick-cooking, and more.
High-quality ingredients.
Cons 
Not fully organic ingredients.
Meal plans for two-person and four-person only.
So, Which is Better in Our Opinion – HelloFresh Vs. Green Chef?
We love both Green Chef and HelloFresh, as they provide an excellent meal kit experience that delivers tasteful and healthy meals you can easily cook at home, with no need to go to the grocery store.
We feel that the two offer slightly different services – Green Chef is very much focused on healthy eating; hence their menu is 100% organic and sustainable. The company offers meal plans for special diets like gluten-free, keto, paleo, and vegans.
On the other side, HelloFresh offers the most delicious meals to cater to a regular diet lifestyle, focusing on creating balanced and healthy family-friendly and couples meal options.
If we had to stipulate an overall winner – it would be Hello Fresh.
Everything we have tried from the Hello Fresh menu has been such a delicious treat.  Great meals that are easy to cook, using high-quality ingredients, at an affordable price – a real win!
Finally, we appreciate that their delivery is so well organized, and unpacking is a breeze!