One of the biggest misconceptions about meal kit services is that they are expensive. Well, nothing could be further from the truth. Today we are looking at the most affordable meal kit services available in the USA.
We have trialled, tested, checked and compared and come up with the cheapest meal kit services available. You might be surprised to know that after buying all your grocery items, you will find that these meal kit services usually end up cheaper than preparing your own meals.
An additional service we offer for you is a series of fantastic promotions. Whenever you try a new company, you can take advantage of some great savings. Something that we recommend doing is regularly trying different companies.
This is something that is very easy to do, and it is a great practice to follow to ensure you see a lot of variety in your weekly menus. You won't be charged any cancellation fees, and it is a way of trialling a few different services and saving money at the same time!
So, let's get started on the three most affordable meal delivery services out there!
#1 Dinnerly- The Cheapest Meal Kit Service
Dinnerly cannot be beaten when it comes to cost. They are undoubtedly the most affordable option available. Their meals cost a mere $4.99 per serving which is incredibly affordable.
Dinnerly is relatively new to the industry, and their focus is providing meal kits with simple and tasty recipes that create affordable and easy to make evening meals.
They pride themselves on using high-quality ingredients but save money by using fewer ingredients, simple packaging, digital recipe cards and avoiding expensive advertising campaigns.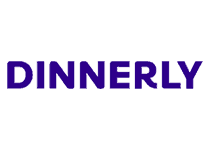 Dinnerly Special - 57.5%-20%-20% OFF For The First 3 Boxes!
#2 EveryPlate- Affordable and Delicious Meal Kit Service
EveryPlate is another affordable meal kit option that provides delicious homemade meals that don't cost the earth. EveryPlate keeps its prices down by using simple recipes with fewer ingredients. This does not mean they skimp on taste or meal size though.
Our experience with EveryPlate showed us that their meals were delicious and portion sizes ample. By using less packaging, they keep their prices down and are providing an environmentally friendly service. EveryPlate offers two plans, one for two people and one for four people.
Both plans provide three meals on a weekly basis. EveryPlate is an affordable meal kit delivery option that is also delicious and convenient.
Try Everyplate at $1.49 per meal + get 20% off next 2 boxes!
#3- Home Chef- Well Known Meal Delivery for a Tight Budget
Home Chef is a well-established meal kit delivery service that provides a diverse menu filled with delicious home cooking options.
Home Chef does cost a few extra dollars a week compared to our first two options, but their meals tend to have more ingredients and taste fabulous, so the extra money is well worth it.
Overall, they still offer a very affordable service. The Home Chef meal kits generally include a recipe that is quite classic but involves a delicious twist to keep things interesting. Each meal kit usually takes no longer than 30 minutes to prepare, and they also offer a selection of lunches that can be ready within 5 minutes and do not require cooking.
Some examples of the Home Chef recipes are Steak with Chimichurri Butter, Turkey Spinach Enchiladas and Butternut Chilli with Cheese and Sour Cream.
Up To 18 Free Meals - 50% OFF Your First 4 Boxes
In Summary of the best Affordable Meal Delivery Services Rankings
Using a meal kit delivery service is an affordable option that has many benefits which include saving you time, having less food waste and eating meals that are nutritious and well-balanced.
We recommend trying at least two different services initially to get a better feel of what is on offer so you can decide which is the best option for you.
Regardless of which company you choose, you know that by using a meal kit service you will be saving time on planning, shopping, and food preparation and you will also invariably save money. We would recommend trying a meal kit service as soon as possible!