A meal kit delivery service offers the ultimate convenience. It provides a way for people to eat well without worrying about meal planning, preparation, and grocery shopping. There is now an extensive range of companies offering meal kit and prepared meal delivery services and this type of service is rapidly growing in popularity.
However, as much as a meal delivery service is convenient, there is also the very real issue of the packaging that is used by meal kit delivery services. Meal kits can involve separate ingredients that are wrapped in plastic, plastic containers and bottles, meal kit cartons, delivery boxes, insulating materials, and ice packs.
If you are focused on reducing your carbon footprint and only making environmentally friendly choices then this type of packaging might well be a deterrent. We are happy to advise that not all meal delivery services are the same. There are some environmentally aware companies that are going to great lengths to ensure that their services are sustainable, eco-friendly and have as little impact on our earth as possible.
Following are the top three companies that we believe provide the eco-friendliest meal kit delivery services:
1. Sunbasket- one of the best options for recyclable packaging
Sun Basket is another company that provides all-organic ingredients. They have established an amazing network of suppliers who not only provide organic ingredients but also incorporate environmentally friendly and sustainable farming and livestock rearing practices. Sun Basket is involved with Feeding America and local food banks so that they can give back to their local community.
In terms of their packaging, Sun Basket has gone a step above most other companies by only using packaging that is 100% recyclable or compostable. This includes everything – the box, insulation material, icepacks, plastic bottles and bags, any paper wrapping, etc. With Sun Basket you do not need to worry about any of your meal kit delivery packaging adding to our landfill problem.
Following are some examples of the meals available from the Sun Basket menu:
Gingered Steak Stir-Fry with Steamed Vegetables
Italian Sausages with Green Harissa and Summer Vegetable Skewers
Fresh Fettuccine Primavera with Creamy Feta Sauce
Shakshuka with Toasted Pita
Exclusive! Get $90 OFF with FREE shipping + Free gift!
2. Green Chef – Green in name, Green in nature
For those who have made the environment a priority, Green Chef is a company that will appeal for many reasons. The name Green Chef was chosen because the word 'green' embraces Green Chef's mission and philosophy. The company was founded on the belief that the service should be sustainable and environmentally friendly and that they should prioritize green innovation. Green Chef is fully approved as an organic company by the USDA. This means that their ingredients are organic, sustainable and are sourced from locally operated farms that have embraced environmentally friendly practices.
Green Chef has made the very big promise to offset 100% of its carbon emissions including the shipment of every box that is delivered. Their packaging is recyclable, reusable and compostable wherever possible. Green Chef is in our mind, the number 1 eco-friendly meal kit option.
Following are some examples of meals available from the Green Chef menu:
Lemon Mustard Chicken with Roasted Garlic Potatoes and Green Peas
Honey Glazed Pork Meatballs with a Vegetable Stir-fry
Mushroom & Tomato Linguine
Sun-Dried Tomato Flatbreads with a Balsamic Reduction and a Kale Salad
$250 OFF Across 5 Boxes, 1st Box Ships FREE!
3. Blue Apron Eco-Friendly packaging
Blue Apron is the first meal kit company in the US, and they are committed to making more eco-friendly choices available.
When it comes to their ingredients, Blue Apron works with more than 100 family­-run farms that use sustainable farming practices, such as Reeves Farm, Vermont Creamery, and Sun Noodle.
When it comes to the packaging, over 85% of Blue Apron packaging is recyclable by weight. The company has also teamed up with How2Recycle to implement its industry-approved, easy-to-identify recycling label program to reduce the amount of recyclable material.
Following are a few examples of meals from the Blue Apron menu:
Miso-Maple Salmon with Sesame-Roasted Cabbage & Garlic Rice
Vadouvan Tofu & Coconut-Ginger Curry 
Beyond Beef & Sweet Potato Chili with Lime Yogurt & Homemade Tortilla Strips
Korean Pork & Rice Cakes with Bok Choy
Enjoy $110 off across 5 orders
4. Hello Fresh – taking recycling packaging seriously
It is great to see one of the original and largest meal kit companies in the USA taking recycling seriously. Hello Fresh has been working with Cascades Inc. in order to be able to provide an eco-friendly delivery box in the form of the northbox™ insulated containers. This new type of box includes in-built insulation that ensures the freshness of the ingredients. The rest of the Hello Fresh packaging is fully recyclable.
Following are some examples of the meals available from the Hello Fresh menu:
Pork Sausage Spaghetti Bolognaise
Chickpea Tinga Tacos with Monterey Jack Cheese, Poblano Pepper & Lime Crema
Italian Pepper Steak Sandos with Melty Mozzarella & Roasted Potato Wedges
Balsamic Veggie Flatbreads with Zucchini, Sunflower Seeds & Lemon Basil Ricotta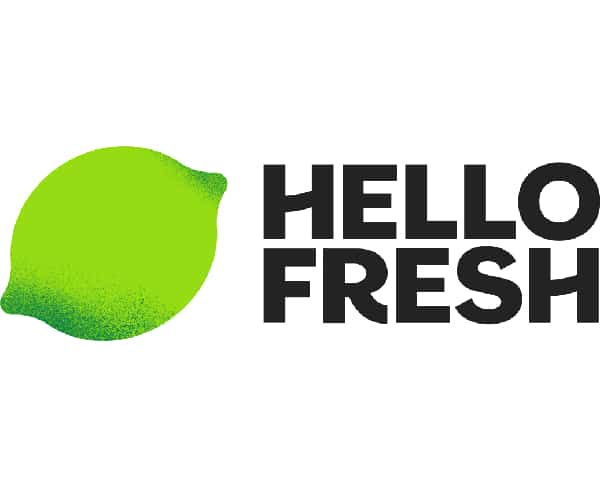 Get 18 free meals + free shipping + 3 surprise gifts
In summary:
Only you will know what your priorities are, but you will find that our top three recommended companies are well and truly going the extra mile for the environment. It is understandable to have concerns about using a meal kit delivery company due to the perception that they use an endless array of packaging. But times have changed and so have many of our meal kit companies. You can now find companies who have made sustainable and environmentally friendly practices a priority.