The meal kit industry is a fascinating industry to watch. Since its emergence in the American market around 2012, it has been an industry that is constantly evolving and there are now companies that cater for almost every imaginable dietary requirement.  
Each meal kit company offers different menus and specializations. There are some that focus on catering for dietary requirements, some that put their efforts into providing an organic service and others that cater to different demographics. 
There really is a meal kit company to suit everyone!
Today we are going to look at the best available services for those who have vegetarian requirements. We are looking at companies that provide vegetarian meals that are not only creative and delicious but also practical!
What are the requirements of a vegetarian diet?
The vegetarian diet is a diet that can be quite broad, but in our review, we will be looking at companies that cater to the most popular or common vegetarian diet.  This is the Lacto-Ovo vegetarian diet. The Lacto-Ovo diet is a diet that is based primarily on plant-based products with the addition of eggs and dairy products. With the Lacto-Ovo vegetarian diet, it is very important that meat, poultry, seafood, and fish are omitted.
Whenever you follow a special diet, such as a vegetarian diet, it is reasonable to think that you will not be able to find a good range of choice when you use meal kit services. However, nothing could be further from the truth. It is great to see that there are several companies that have a great understanding of this popular diet and lifestyle, and as a result provide some diverse and delicious options for you.
Following are our recommended top vegetarian meal kit services:
1. Sunbasket Vegetarian Meal Delivery
Sun Basket provides an extensive and diverse menu catering to many special dietary requirements.
Delivery: To all 48 continental states in America.
Sun Basket's menu is made up of many delicious and innovative vegetarian meals that include all organic produce, plant-based proteins, and Sun Basket's signature sauces.  They are specialists in making healthy cooking accessible for everyone! All their ingredients are organic and are sustainably sourced. Sun Basket offers a Vegetarian Plan as part of the Classic or Family Plan and this includes two to four recipes weekly for two or four people.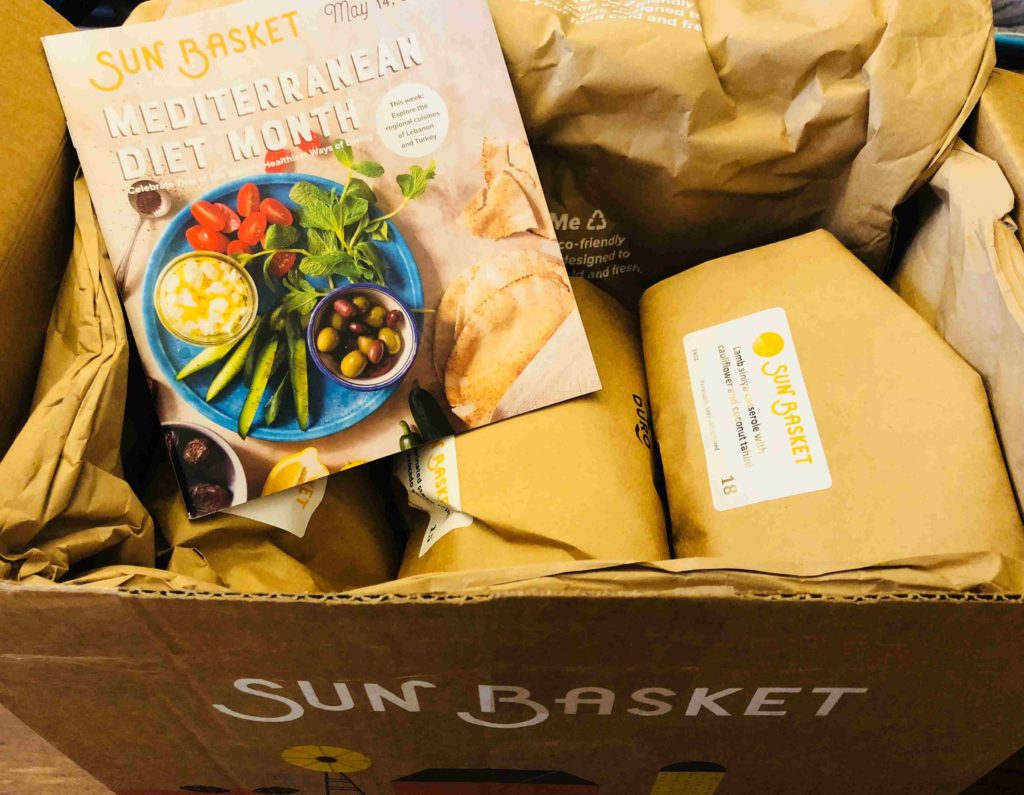 Exclusive! Get $90 OFF with FREE shipping + Free gift!
2. Hello Fresh for Vegetarians
Hello Fresh uses the freshest of ingredients and creative recipes making healthy eating a breeze for individuals, couples and families.
Delivery: Nationwide
Hello Fresh offers a Vegetarian Plan for either two or four people.  
Hello Fresh is a big believer in making your evening meals as easy and delicious as possible.  They use farm-fresh ingredients, plant-based proteins, grains and seasonal produce in their vegetarian options.  They also have a range of child-friendly dishes along with easy to prepare dinner options.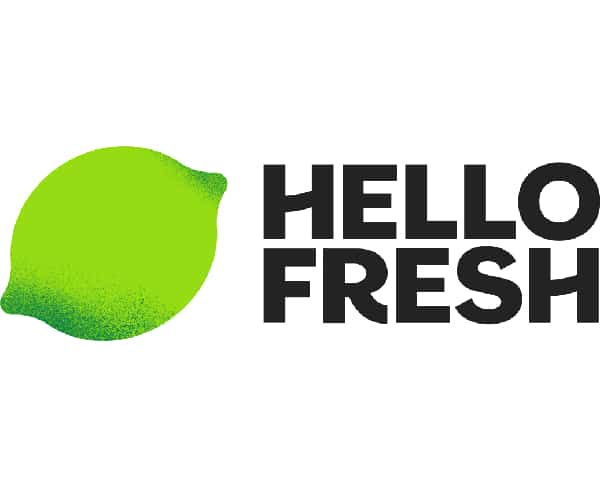 Get 18 free meals + free shipping + 3 surprise gifts
3. Home Chef- Vegetarian Meal Delivery
Home Chef is a big believer in bringing people together around the dinner table to enjoy delicious evening meals.  Their meals are comforting and familiar but always include innovative twists to keep things interesting.
Delivery: To 98% of the USA.
If you love classic home cooking, then Home Chef is a great choice for you. They have recently updated their weekly menu offering and now include a diverse selection of tasty and creative vegetarian meal choices.  
Home Chef is also about convenience and all their meals, using farm-fresh ingredients can be generally prepared within 30 minutes.
Up To 18 Free Meals - 50% OFF Your First 4 Boxes
4. Splendid Spoon vegetarian meal selection
Splendid Spoon is a healthy vegetarian meal for breakfast, lunch, and dinner. All of their fully prepared and ready to eat meals are 100% plant-based. The company's mantra is to help you feel good about yourself and your vegetarian or vegan lifestyle. 
The Splendid Spoon delicious meals are also 100% gluten-free and GMO-free. Their menu offers a range of tempting plant-based smoothies, soups, and grain bowls – all made with fresh vegetables, fruits, and other amazing superfoods. Some of their best meal options are – Mint chip smoothie with cocoa, Dragon fruit and berry smoothie, Green goddess quinoa bowl, and Cauliflower and potato Chowder.
Save $100 OFF Your First 4 Boxes! Use Code PLANTS100
4. Green Chef- Wonderfull Vegetarian Selection
Green Chef is a fully organic company that has a diverse menu with many dietary requirements catered for.  Their meals are always tasty, nutritious and creative.
Delivery: To the continental states of the USA
Green Chef is a fully certified organic company and as a result, their meals are bursting with farm fresh organic ingredients and are healthy and nutritious.   
Green Chef offers a vegetarian plan for two people that serves three different meals per week. (With each box, you receive six servings – three meals for two people).  They have a very satisfying menu that includes fully organic evening meals that have been created for the vegetarian diet.
$250 OFF Across 5 Boxes, 1st Box Ships FREE!
These companies are just our top four preferred companies that cater to a vegetarian diet. So as you can see there is a lot of choices available if you are looking for vegetarian options.  Initially, we would always recommend that you try one or two dishes from several companies. That way you will be able to ascertain which company is best suited for you in terms of style of menu, diversity offered and of course the taste!
Regardless of which company you end up choosing, using a meal kit company will help you to stay on track with your vegetarian diet, it will introduce you to many new and creative recipes and it will ultimately save you time.    
Our recommendation would be to start as soon as possible so you can enjoy the benefits of using this type of service!