There are now meal kit services out there that cater to almost every imaginable dietary requirement and preference. Not only that, but you can even find meal kit services that provide alternatives for breakfast, lunch, and dinner. This is great news for those of you with busy modern lives who find that eating well during the day is the last priority. Today we are going to be looking at our favorite three companies that provide delicious and appealing lunch-time meal kit options.
Naturally, you could always increase your existing meal kit order or add extra evening meals to cater for lunch. But it is lovely to know that some companies give you a menu that includes specifically designed lunch-time choices. A great option if you are not a fan of leftovers or if you prefer more variety with your weekly menu.
The other thing we must note about using a meal kit service for your lunch-time dining options is that this choice can be very cost-effective. Most meal kit service lunch-time options cost around $7 per serving which is a lot more affordable than buying lunch on a daily basis.
Following are our top three choices for the best meal kit services that provide delicious lunch options: 
1. Home Chef provides a range of quick lunch meals
Home Chef is one of our favorite meal kit services and we are delighted to rank it number 1 for this review. Home Chef is based on the company philosophy of creating enjoyable at-home dining experiences. They love bringing people together around the dining table with meals that are easy to prepare and taste great.
Home Chef is a company that we have tried repeatedly, and it never fails to impress. The way that Home Chef caters to a range of dietary requirements and lifestyle preferences with an appealing and extensive menu is impressive. They are passionate about using quality ingredients and their meal kits are easy to prepare and always a joy to eat. In terms of lunch options, Home Chef offers a range of delicious five-minute lunches that are quick to prepare and packed with flavour.
The Home Chef quick lunch meal options are separate from the main menu. If you prefer to eat something a little more substantial, you will be happy to know that the five-minute lunch menu includes more than just salad. The menu is varied and delicious. Home Chef five-minute lunches provide an appealing and affordable way to eat well during the day with meals that are satisfying, healthy and enjoyable. To keep the preparation time short, there is no cooking required with the entree salads and many oven-ready meals that you simply need to pop in the oven and eat when ready.
An example of some of the Home Chef five-minute lunch options:
Chicken, Roasted Red Pepper, and Goat Cheese Grain Bowl
Chipotle Steak and Guacamole Salad
Cuban Steak Sandwich
Golden BBQ Pork Meatballs with Cheddar-Jack Potatoes
Up To 18 Free Meals - 50% OFF Your First 4 Boxes
2. Sun Basket-five-minute lunch options
Sun Basket is a great company if healthy and organic choices are a priority for you. Sun Basket uses only all-organic ingredients and they are proud of their network of farms and suppliers who use sustainable farming practices. Sun Basket places a priority on the quality of their ingredients, but they are also focused on taste! 
Sun Basket is known for its menu variety and the fact that it excels at catering to dietary and lifestyle requirements. It has an extensive menu which includes meal choices that are suitable for diabetics, vegans, dieters, vegetarians, meat lovers and so much more.
Recently Sun Basket has increased its menu offering by adding to its service a range of prepared lunch options. Their lunch menu includes choices that are easy to put together but are also delicious and satisfying.
An example of some of the Sun Basket five-minute lunch options:
Tomato Thai Basil Soup
Organic Spicy Southwestern Salad for two
Cauliflower Rice Cup with Indian Vegetable Curry.
Farro cup with artichoke, lemon, and roasted garlic
Exclusive! Get $90 OFF with FREE shipping + Free gift!
3. Factor – the best-prepared meal service for lunch
Factor is a fully prepared meal service, that comes from the belief that 75% of the way we look and feel is based on the foods that we eat! Based on this philosophy, the company delivers healthy and delicious meals that are created with your health and convenience in mind. The meals of Factor are not only fully prepared and tasteful, they are with the best nutritional ingredients. All you need to do is heat the meals for a few minutes in the oven or microwave and go back to your work. The company meals are designed by professional nutritionists and dieticians and are cooked by professional chefs.
the company also makes sure to use the best quality ingredients that are hormone, antibiotic, GMO and preservative-free. their menu supports many special diets like gluten-free, dairy-free, paleo, and keto.
Here are some lunch meal options from factor:
Stuffed Pork Tenderloin
Eggplant Ratatouille with White Corn Polenta
Chicken Tikka Masala
Meatless Walnut Cauliflower Bolognese
Enjoy Up to $276 OFF Factor Meals! Use code FACTOR276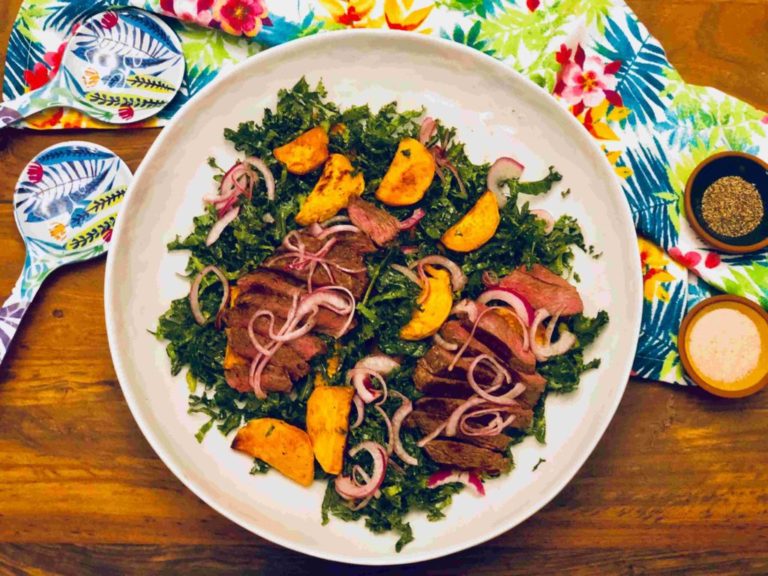 Conclusion
Regardless of whether you work full-time or are a busy mum or dad juggling the demands of children, work and social commitments, staying healthy can be a challenge. Often one of the first meals that we forget about is lunch. It is not always possible to find the time to allow for lunch-time meal preparation. Cooking in the evenings, when you have more time can be a relaxing experience, but during the day where there are multiple things requiring your attention, it is not so appealing. As a result, we often resort to buying lunch when out or eating on the run which is expensive and often results in unhealthy choices.
We are delighted to be able to provide these three companies that provide attractive and delicious meal kit options for lunch. By using these services, you will find yourself eating better, being less stressed and even saving some money! Meal kit services certainly offer an attractive alternative to eating well at lunch.