If you are a diabetic with either type 1 or type 2 diabetes, managing your diet is crucial to your wellbeing.  You need to be vigilant with what you eat and carefully manage the carbohydrates and calories that you consume.   Just because you are a diabetic with a strictly managed diet, does not mean that you must give up taste and creative meals!
Luckily, the diverse meal delivery industry has a great understanding of many challenging dietary requirements such as the needs of the diabetic lifestyle.  With these companies, you will be spoilt for choice with meals that contain all the nutrients you need to help you manage your glucose levels and your diabetes.
You will also find that using meal delivery services will mean that your diet will become rich with flavors and creativity.  A meal delivery service also means an increase in the variety of meals that you eat, and you will find that you will be cooking beautifully designed meals that are filled with wonderful ingredients.
The companies that we have looked at that are ideal for diabetics use the highest quality ingredients and ensure that your diet is well-balanced and nutritious.
A positive side effect of using meal delivery services, since you will be receiving perfectly portioned meals filled with healthy ingredients, is the fact that it will be easier to manage your weight. Many people will find that they might even lose weight! All meals and meal kits are prepared by professional chefs and have been designed by nutritionists, so you are receiving top quality meals on every occasion.
After extensive research, our team has come up with the following list of meal delivery services, that best cater to the diabetic diet.
#1 Sun Basket Diabetes-Friendly Plan
We believe that Sun Basket provides the best meal plan for diabetics.  Their Diabetes-Friendly Plan was designed with the assistance of the American Diabetes Association. Meals that fit into this plan include appropriate carbohydrates from whole grains, beans, and lentils.  Their meals also meet the fibre requirements of a diabetic diet with at least five grams of fibre in every meal.  
Sun Basket very successfully omits unwanted carbohydrates but still provides delicious and healthy meals. Sun Basket also aims to include organic ingredients in 100% of their meal kits.  Their meals contain fresh vegetables, top-quality meats, and seafood in addition to the Sun Basket signature sauces.
Within the Sun Basket menu, you will find meals that cater for many dietary requirements.  These include gluten-free, dairy-free, soy-free, paleo, Mediterranean, vegan, vegetarian and family-friendly.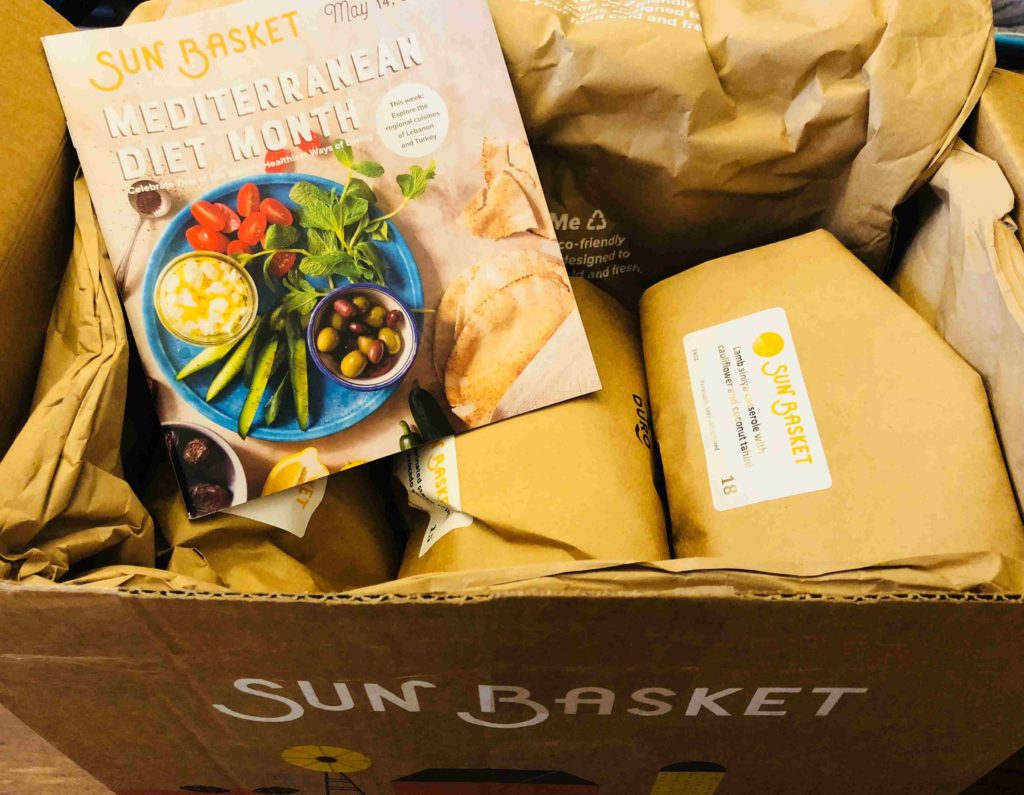 Exclusive! Get $90 OFF with FREE shipping + Free gift!
#2 Home Chef For Diabetes
The Home Chef Menu is filled with familiar classics that always include delicious additions to keep your taste-buds tempted! 
Home Chef offers a range of tasty meals that are ideal for those with diabetes, ensuring that the meals meet the carbohydrate and calorie requirements of a diabetic diet. Their meals are filled with farm-fresh ingredients and none of their meals take any longer than 30 minutes to prepare.
On the Home Chef menu, you will also 5-minute no cooking lunches, vegetarian and family-friendly options.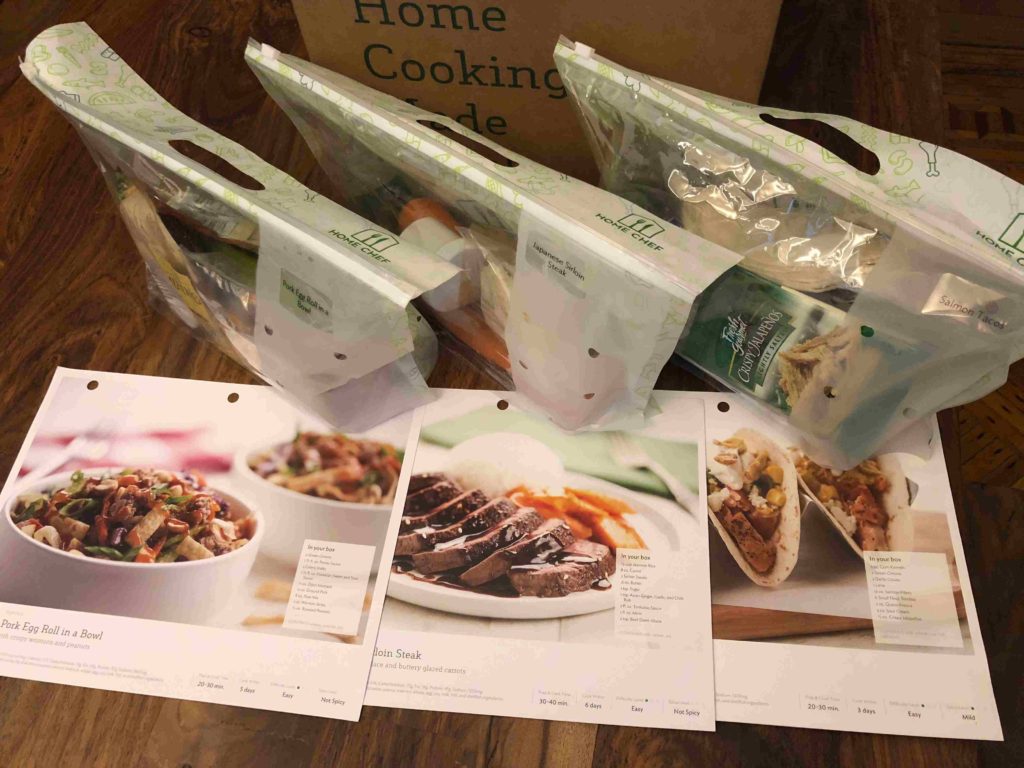 16 FREE Meals or 60% OFF of each of the first 3 boxes
#3 Green Chef- Suitable for diabetes
Green Chef is a fully organic service and their menu is filled with delicious and creative meal kit options.   While they do not have a specific diabetic plan, they do have a Keto Plan which is ideal for those with diabetes.
The Green Chef menu items in this plan include carefully controlled carbs and calories.
Their menu is all organic and they include options suitable for gluten-free, dairy-free, paleo, vegan, vegetarian and more.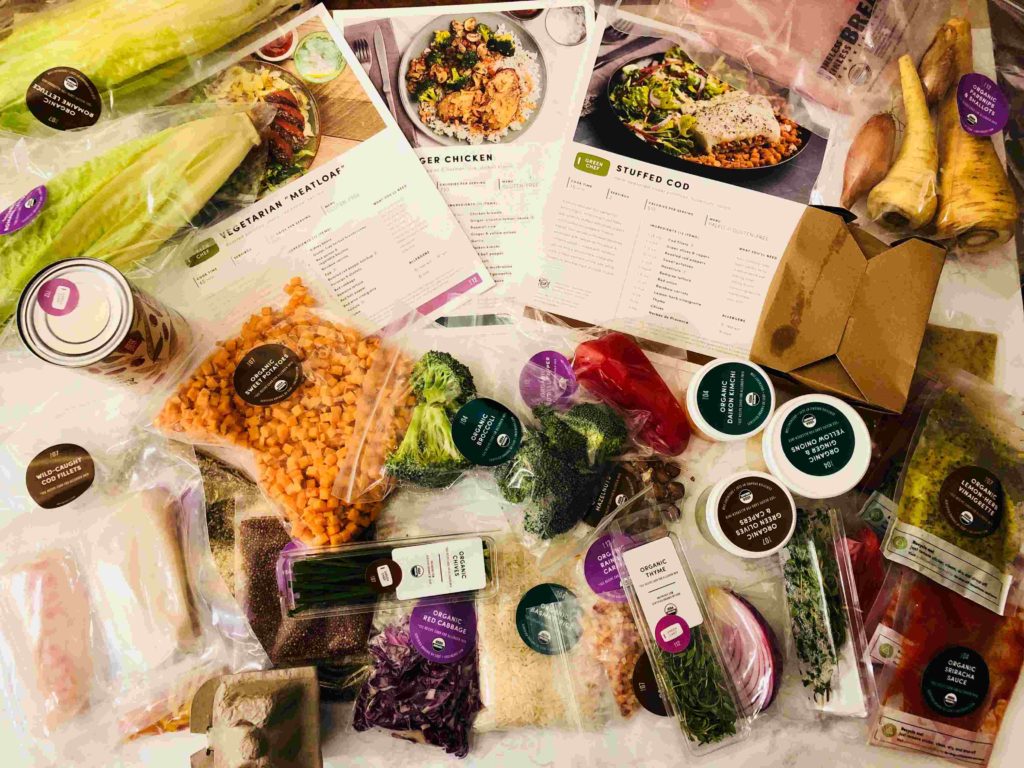 Enjoy a Cost of $5.99 Per Serving Plus Free Shipping On First Box!
#4 BistroMd diabetes plan
BistroMD was the brainchild of Dr. Caroline Cederquist, a specialist in bariatric medicine, which is the field of study that focusses on how the body transforms food into energy. BistroMD provides fully prepared meals that are designed to provide the best possible nutrition. BistroMD has a thorough understanding of diabetes and the dietary needs of this condition.
They have created a diabetes plan that will assist in maintaining your blood sugar levels and lowering your blood cholesterol and blood pressure. Not only are their meals created to provide optimum nutritional value, but they are also filled with delicious ingredients, so they taste amazing.
Within the BistroMD menu you will also find frozen meals, gluten-free meals and meals that have been designed for menopausal women and for seniors.
Get 25%+ FREE Shipping from BistroMD
#5 Balance by BistroMD Special Diabetics Plans
Balance by BistroMD provides an extensive menu selection that is ideal for the diabetic diet. All their meals that are suitable for those with diabetes have been created in consultation with doctors and nutritionists and will help maintain blood glucose levels and contain the appropriate amount of carbohydrates in each serving. 
As their meals are fully prepared, they provide a convenient option that requires zero cooking and no preparation! They are also incredibly flexible and require no subscription or membership and have no minimum order stipulations.
Get 25%+ FREE Shipping from BistroMD