It has not taken the meal kit industry long to evolve to the stage where it can cater to any demographic or dietary requirement. Today we will be looking at the best meal kits and prepared meal services that are perfectly suited for our seniors. There are many reasons for senior citizens to consider using meal kit services.   
It means less time spent on grocery shopping or meal preparation and more time spent doing the things you love, while also eating nutritious and well-balanced meals. Nutrition is always important but never more so than in our later years.  It is important to have a diet that consists of enough fruit and vegetables, lean meats and proteins and good starches.
Using a meal kit service is a wonderful choice for seniors as they can deliver meal kits or fully prepared meals without the fuss and time that goes into planning and preparation.  They also offer a very financially viable choice as by using these services it means less waste and that you are eating healthy and nutritious meals that have been perfectly portioned for you.  Using these services can often work out to be a cheaper alternative to preparing meals completely on your own.
We have done an extensive review of all the services that are currently being offered and come up with our top recommendations of companies that provide the best options for seniors.
1. Silver Cuisine by BistroMD
Silver Cuisine is a fully prepared meal delivery service operated by BistroMD.  This service is primarily focused on catering to those in the third age demographic.
It is increasingly a commonly held belief that food is our medicine, and this is something that Silver Cuisine is passionate about.  This passion shows in the creative and delicious meals that they produce that are designed for those in their senior years. All meals are designed and cooked according to the nutritional needs of the third age.
With Silver Cuisine you will receive meals that have been doctor designed and chef prepared so it is guaranteed that the meals are not only good for you, but they taste delicious as well.
As all their meals are fully prepared and simply need to be heated prior to serving, there is no shopping, preparation, cooking or cleaning up required!
Service highlights: Many speciality diets are catered for including Heart Healthy, low-carb, Mediterranean and many more!
2. Blue Apron – Upgraded Meal Kit Service for Seniors
Blue Apron is a great meal kit service option for seniors who wish to keep their dinner interesting and healthy. 
The company offers a new "wellness plan", focused on healthy eating. The plan includes balanced, nutritionist-approved recipes, designed for holistic health, with carb-conscious and WW Approved options.
Blue Apron guarantees the freshness of all of their high-quality ingredients. Their meal kits are being delivered in an insulated box right to your door. The box also includes a detailed and precise recipe card, with pictures of each dish's cooking steps.
Serving highlights: Vegetarian and low-calorie wellness meals, designed in collaboration with nutritionists with holistic health in mind
Enjoy $110 off across 5 orders
One of the big attractions of using Balance by BistroMD is that as there is no membership commitment nor any minimum order requirement so you can simply order meals as and when you want them.    
Balance by BistroMD is focused on food that is good for you. The company was founded by Dr Caroline Cederquist, a certified physician who specializes in bariatric medicine. As this is the study of how food is broken down in the body to fuel, it means that nutrition is always at the forefront when it comes to the creation of the BistroMD menu.   As this service is a prepared meals service, this means no shopping and no preparation as all you need to do is heat the meals for approximately five minutes before serving.
Service highlights: Many specialty diets are catered for including Heart Healthy, low-carb, Mediterranean and gluten-free.  No subscription or minimum order requirements.
4. Sunbasket meals for Seniors
Sun Basket is a meal kit delivery company so perfect for those who still like to spend a little time in the kitchen.   They have a very strong company focus on supplying quality organic ingredients in all their meal kits. Sun Basket is also one of the best meal kit companies in the industry for catering for people with dietary requirements.  
Many of their menu choices are ideally suited to the nutritional needs of seniors. Some of these include lean & clean, the Mediterranean diet, diabetes-friendly meals and meal choices that are low in fats and carbohydrates.
Service highlights: A specialist in catering for dietary requirements.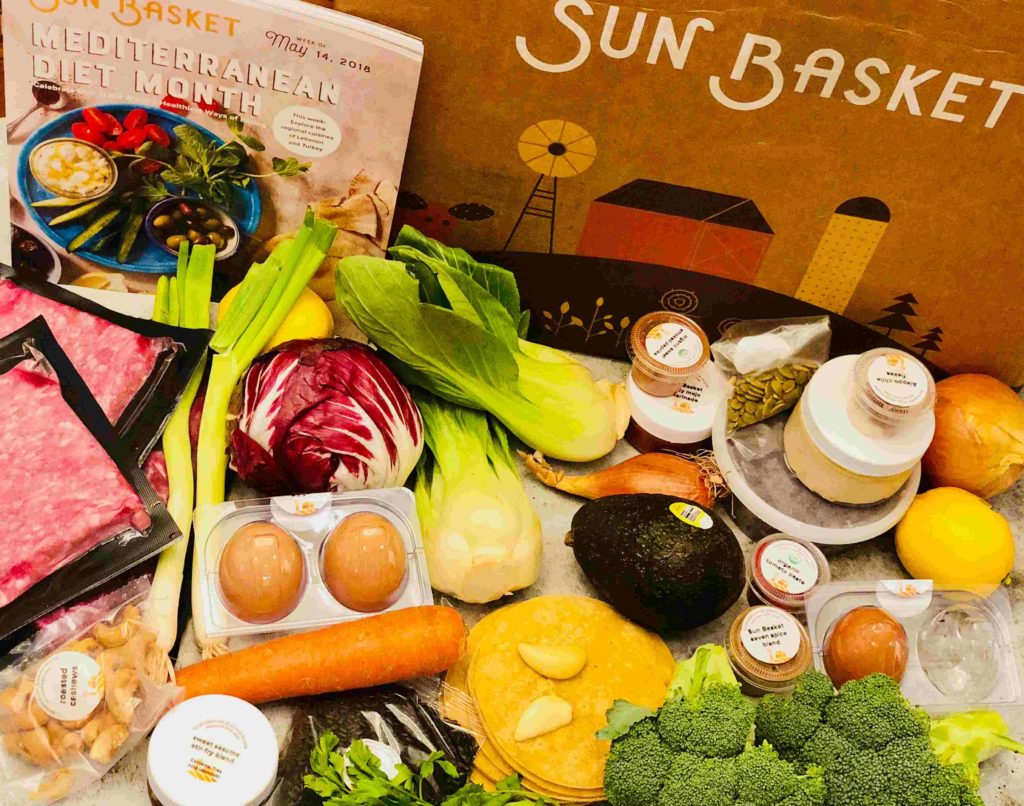 Exclusive! Get $90 OFF with FREE shipping + Free gift!
5. HelloFresh for Seniors
Hello Fresh uses recipes that are quite classic and familiar but usually come with some sort of twist to keep your taste buds inspired!   They also try to include as many vegetables in their meals as possible. Hello Fresh is a company that is focused on creating dinners that are both easy and delicious.  
Hello Fresh has a selection of 12 dishes on weekly basis and their can include meals that are vegetarian, gourmet and easy to prepare.
Serving highlights: Vegetarian and easy to prepare options.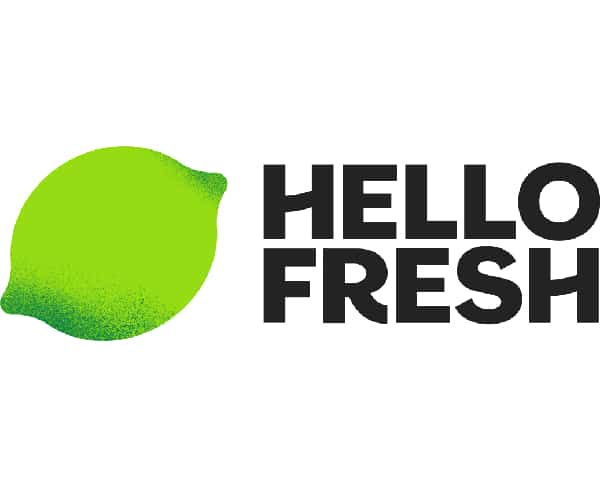 Get 18 free meals + free shipping + 3 surprise gifts
6. Home Chef Meal Kits for Seniors
Home Chef loves for people to enjoy their evening dining experience.  They are all about reassuringly classic dishes that often come with unusual but delicious twists!  They have an extensive menu that has many choices that are ideal for their senior customers. These choices include vegetarian dishes and calorie-conscious meals.   
Home Chef only uses the highest quality ingredients in their meal kits. By using Home Chef, you know you will be saving time and reducing food waste but still cooking delicious meals in your kitchen that you will love to eat. As their meals generally take no longer than 30 minutes to cook so none of their meals are too complicated to make.
Serving highlights: Vegetarian.  '5-minute-no-cooking' lunches. Smoothies and fruit basket options.
Up To 18 Free Meals - 50% OFF Your First 4 Boxes