BistroMD is a fully prepared meal delivery service that does everything for you! They come up with healthy and well-balanced meals, buy the ingredients, professionally cook them and then deliver them!
The only thing left for you to do is heat and eat! BistroMD was the brainchild of bariatric medicine specialist, Dr. Caroline Cederquist. This specialty is focussed on the study of how food is transformed into fuel by the human body. She is passionate about nutrition and BistroMD creates meals that meet all the nutritional needs of a healthy diet.
The ideal customer for BistroMD
BistroMD provides a perfect service for the following people:
People who are looking for weight loss solutions
People with busy schedules that want to reduce their kitchen time but still want to eat well-balanced and delicious meals at home.
People who love eating tasty and healthy meals but don't like to cook
People with dietary requirements who would like assistance maintaining their diets while enjoying a creative and appealing menu.
BistroMD Plans offered
You have a lot of options with BistroMD that depend on the number of days and types of meal that you want. The plans available are as follows:
Complete 7-day program: 7 Breakfasts, Lunches, and Dinners + My Night*
Complete 5-day program: 5 Breakfasts, Lunches, and Dinners
Partial 7-day program:  7 Lunches and Dinners
Partial 5-day program:  5 Lunches and Dinners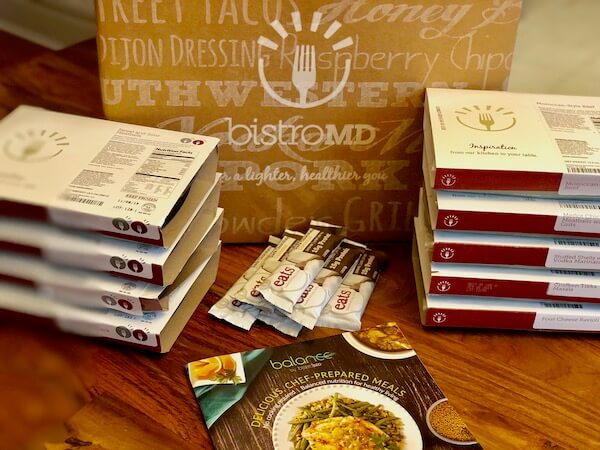 BistroMD Menu selection review
With the BistroMD menu, you will find an incredible number of choices that have all been designed by nutritional experts and then perfectly cooked by professional chefs. BistroMD has a menu of over 150 different meals that are constantly changed and kept up to date by a team of registered dietitians and nutritionists.
The BistroMD is diverse and filled with an array of different choices. Pasta, seafood, Asian cuisine, gourmet soups and so much more. You can rest assured with BistroMD there is something to please everybody! BistroMD also caters to many dietary requirements such as vegetarian low-calorie, gluten-free, just to name a few.
The BistroMD taste review
Our team at the Meal Kit Comparison tries the meals from all the companies that we review, and we loved our experiences with BistroMD. When meals are focused on being lean and designed for weight loss, there is often the fear that they will not be fulfilling. But we found the BistroMD meals to be incredibly satisfying and enjoyable. We also found that the portion sizes were quite generous. In most cases, the meals felt like homemade meals and we really enjoyed the flavors and style of the meals. None of the meals of BistroMD are mass-produced, but rather made to order by professional chefs and then flash-frozen before being sent to you! We need to also mention the range of snacks that are provided by BistroMD. It is lovely to have access to healthy sweet snacks that have a sense of indulgence about them and BistroMD provides a range of tempting choices. We loved the 'Eats' dark chocolate and coconut bars!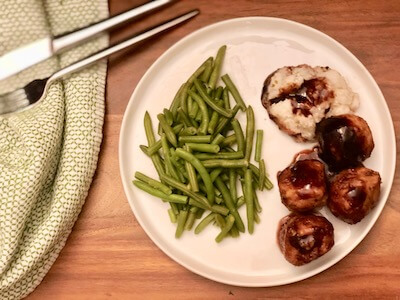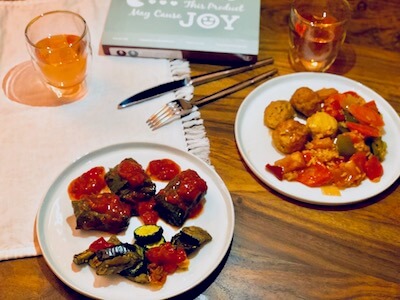 The BistroMD delivery:
As the meals of BistroMD are fully prepared and take only minutes to cook, they arrive in their own branded sleeve complete with heating instructions and nutritional facts. So, unpacking your delivery is super easy and just requires you to put them straight in the fridge. Your BistroMD delivery is super organized and the contents are packed with enough ice on the bottom and top of the box to keep the meals at the correct temperature during the delivery process.
Quality of ingredients:
BistroMD is passionate about the quality of their meals and they make sure they use only the best natural ingredients. All the BistroMD ingredients are responsibly sourced. Their team of nutritional and culinary experts only use suppliers that provide sustainably sourced seafoods, rBGH-free beef and hormone-free chicken. They try to work with local, family-owned farms whenever they can. They also ensure that their meals never contain any trans fats, msg or freeze-dried ingredients.
Managing your BistroMD  account:
Managing your BistroMD account is very easy to do via their website. To begin your registration, you select one of their four plans and then start picking your meals! For ongoing account management, you simply log into your account and then you can swap meals, change your plans at any time and cancel your account easily if so desired.
In summary of BistroMD review
BistroMD has been created with optimum nutrition and convenience in mind. They offer a service that is ideal for people who little time or energy for cooking, but who still would like to eat delicious food with that home-cooked feel while maintaining a healthy lifestyle. They also offer a fantastic option for people who would like assistance in easily managing specific dietary requirements.