Everything You Need To Know Before Ordering This Affordable Meal Kit Service That Aims to Make Dinner Time Easy!
Hello Fresh In a Nutshell
HelloFresh is one of the most popular meal delivery services to enter the US market years ago. Healthy, fresh, delicious, and easy– that is the secret recipe behind the Hello Fresh meal kit service.
Hello Fresh promises an easy way to do great home-cooking, with no need for meal planning or grocery shopping – making it a popular service ideal for families, couples, and singles.
Recipes are not very complicated and relatively easy to prepare, and the ingredients are pre-measured and arranged for you per recipe, making it super convenient.
Who Does Hello Fresh Best For?
Do you enjoy classic, home-style meals that are not too difficult or scary to prepare? Then Hello Fresh is ideal for you.
One of the advantages of Hello Fresh is how quick the meals are to make, with most taking just half an hour. Hello Fresh is an excellent choice for novice cooks and families for a convenient and value-for-money dinner solution.
Hello Fresh also has a special selection of vegetarian meals every week, making it ideal for the veggie lovers and pescatarians out there.
Who Are HelloFresh Meal Kits Not For?
Unfortunately, Hello Fresh is not a great solution for everyone. While HelloFresh takes steps to prevent cross-contamination for allergens, there is a possibility that some allergens may be triggered when consuming HelloFresh meals. There are no options to adjust meals and deliveries for specific allergies.
HelloFresh meals are more straightforward to cook, so they're not a great option if you're trying to hone your cooking skills and challenge yourself. They also feature down-home meals, not gourmet options. So, while their meal kits will help you produce a restaurant-worthy dish, they might not be best for special occasion dinners or if you're hoping for a high-end meal.
When selecting weekly meals, you can opt for vegetarian, pescatarian, or healthier meals. However, those with stricter diets like low-carb or vegan will find minimal options available. However, if you're on a specific diet (keto, paleo, etc.), you will want to look at alternative meal kits as you won't find many options at HelloFresh.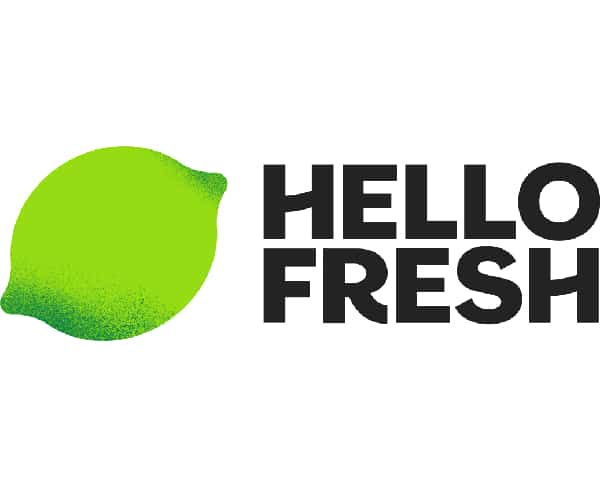 Get 18 free meals + free shipping + 3 surprise gifts
Hello Fresh Pros & Cons
As with any meal kit service, considering the pros and cons can help you decide if this service is right for you.
Main Pros
Offering a vast collection of classic crowd-pleaser recipes
Allowing to experience the joy of cooking but also cook dinner quickly and easily
Family-friendly options are budget-friendly for mid-sized families or groups (four people)
Food waste is minimized when using Hello Fresh vs. takeout or grocery shopping
Offers delicious meals for vegetarians, low-calorie dieters, and pescatarians
Affordable pricing per box (exclusive from shipping) in comparison to other meal kit delivery services
Fresh, local ingredients like fresh produce are included in each delivery
Main Cons
Options for those with severe gluten sensitivities and other food allergens are nonexistent.
Those following more limited diets, like vegan, paleo, and keto, have minimal options or no options for meals.
Additional shipping costs for every box that may push HelloFresh out of budget for some
What Meal Plans Does Hello Fresh Meal Kit Company Offer?
There are a few Hellofresh meal plans available:
Classic Meat & Veggie Meal Plan: 3-6 dishes for 2 or 4 people each week.
Family-Friendly Meal Plan: 2-6 dishes for 4 people each week.
Veggie Meal Plan: 2-6 dishes for 2 or 4 people each week.
Fit & wholesome Diet Plan: 2-6 dishes for 2 or 4 people each week.
Quick & Easy Meals Plan: 2-6 dishes for 2 or 4 people each week.
Pescatarian Meal Plan – with 2-6 veggie and seafood meals for 2 or 4 people each week.
With Hello Fresh, you can change plans for any week if you want to. Also, you can check out the weekly recipes (via app or website) and choose the meals you wish to get for your next box.
How To Get Started With Hellofresh?
Getting started with Hello Fresh meal kits couldn't be easier. The first thing to do is sign up via the website or app. Then, select your meal plan, either family, classic, or veggie, and choose the meals you want from the recipe list.
Examples of available choices include 20-minute fast cooking meals, children's meals, or vegetarian. After placing your order, your meal kit will be delivered directly to your door. The meals will be packaged and labeled separately, making it easy to sort and store. Finally, start cooking! You can follow the easy recipe step by step. That's all! Dig in and enjoy!
Also, we can't forget to mention the flexibility you get with Hello Fresh. You can skip over weeks if you don't need the service and change your choice of dishes before your next order. Canceling your subscription can be done any time, so there are no expensive or long-term commitments – just great meals whenever you want!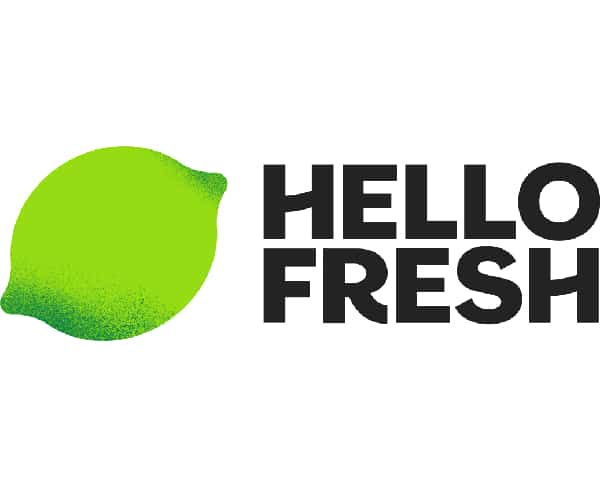 Get 18 free meals + free shipping + 3 surprise gifts
What Kind of Weekly Meal Kits Does Hello Fresh Offer?
Hello Fresh has an incredible range of meals, with a selection of up to 17 dishes each week. We think there is enough variety here to keep up your interest and appetite! And if you follow a specific diet, you should know the company offer meal options for vegetarians and a low-calorie diet. Their weekly menu also includes some upscaled gourmet options and 20-minute meals for a fast-cooking and healthy dinner option.
How about the style of cuisine and diversity of the meals? Hello Fresh is what we would call classic and popular dishes. A fantastic and rich range of ingredients is used, including cheeses, vegetables, meats, poultry, fish, and seafood. Flavors and seasonings from cuisines worldwide can be found in Hello Fresh menus, like Asian, Italian, Mexican, and Southwestern, among others.
Delicious Meal Options To Try From The Menu
Sun-dried tomato spaghetti with fresh herbs, almonds & parmesan
Apricot, almond & chickpea tagine with zucchini, basmati rice & chermoula
One-pan Santa Fe beef tacos with Monterey Jack & cilantro lemon slaw
Sweet' n' spicy apricot chicken with green beans & garlic rice
Szechuan turkey & green bean stir-fry with candied peanuts & jasmine rice
Steak au poivre & garlic herb shrimp with garlic bread & lemony green beans
Cucumber salad-stuffed pita pockets with hummus, feta & creamy dill sauce
Salsa verde beef enchiladas with poblano, black beans & Monterey Jack
Honey thyme pork tenderloin with roasted potatoes & broccoli
Gnocchi with chicken & tomatoes plus spinach, garlic butter, breadcrumbs & parmesan
Cheesy smothered mushroom Chicken with mashed potatoes & roasted carrots
We tried Steak With Burrata & Arugula Salad by HelloFresh
This steak dinner was turned into a divine stylish dinner using two elements – fresh arugula salad with charred peas, topped with extra-rich mozzarella. It turned a classic steak dinner into something fresh, lighter and somewhat different.
For the main event of this dish, we seared a fresh bavette steak on a pan with a touch of extra-virgin olive oil, drizzled with a tangy lemony and sweet steak sauce that was sweetened with a peach jam. To give it a final touch, we topped it all with a lemony golden panko. 
For sure, this was a great premium meal from the Hello Fresh kitchen masters. Yummy!
What Do You Get Inside The Weekly Hello Fresh Box?
Hello Fresh is a standout success when it comes to the standard of meal deliveries. The box is incredibly organized, with the ingredients of each recipe arranged and labeled separately in bags.
Unpacking your box is as easy as can be and fast too! Refrigerated items, including meat, tofu, and seafood, are packed at the base of the box with big ice packs, so you don't need to worry about rushing your order to the fridge.
Inside each box, you will also get printed recipe cards. Each recipe card includes directions on how to cook each meal. The cards are organized into steps and very clear to understand, even for a novice in the kitchen. We do suggest reading the instructions once before starting to cook!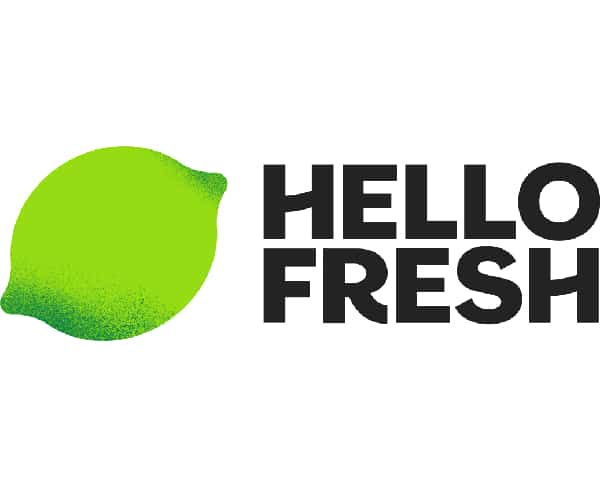 Get 18 free meals + free shipping + 3 surprise gifts
How Is The Quality Of Hello Fresh Ingredients?
If there is something noticeable when you open your Hello Fresh box, it is the grat ingredients of the highest quality. 
Everything is fresh and of a very high standard, for example vegetables like grean beans or tomatoes, cheeses, meats, and seasonings.
We recently ordered a box that included sweet Italian sausages (not your standard supermarket ingredient!), and they looked as if they had come straight from a professional charcuterie! Also in this box were large, farm-fresh eggs, and the softest, most delicious flour tortillas! These are just a few examples of the excellence of Hello Fresh ingredients.
It is not surprising, as Hello Fresh claims to use just the very best ingredients in their meals, including domestically raised meats and poultry that are free of hormones and farm-fresh vegetables and fruits that are locally grown.
How Much Does Hello Fresh Cost?
HelloFresh, like many delivery service companies, charges by the meal. For example, if you order three meals weekly, you'll pay less than those ordering five meals overall. However, there is a bulk discount for ordering higher quantities of meals each week, helping to bring down the cost per meal.
On the scale of cheap to expensive meal kit delivery services, HelloFresh meals fall right in the middle. They're closer toward the lower end of pricing per meal, with the cheapest weekly option (per meal) being the four-person selection with six meals delivered weekly.
Few meal kits are cheaper than HelloFresh, like Dinnerly.
How User-Friendly Is Hello Fresh's Website & App?
The Hello Fresh app and website are straightforward and friendly to use. All the things you need to do to manage your account can be done online, such as signing up, choosing your menu plans, defining your dining preferences, choosing dishes, updating your payment details, and more. 
Also, the app and website feature past orders and future menus, as well as the recipes, nutritional data, and ingredients for each.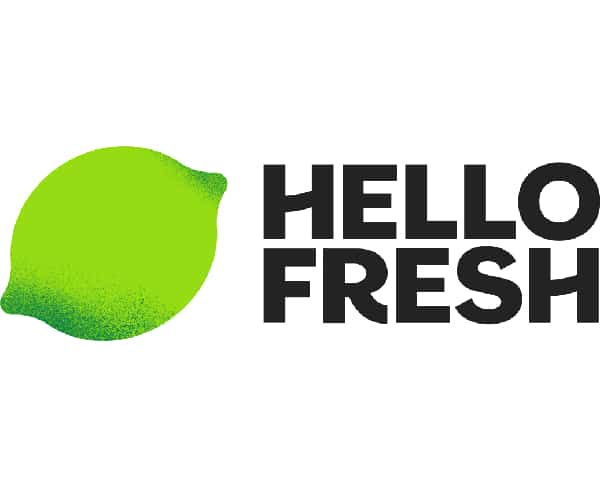 Get 18 free meals + free shipping + 3 surprise gifts
Hellofresh Review Final Verdict
As a fantastic meal kit service, we just have to rank Hello Fresh as one of our top favorite meal kit companies.
If you love classic, home-style cooking and dinner meals that are not too scary to cook but so much fun to eat, then Hello Fresh is for you. Extremely tasty, with the freshest ingredients, and often with a nice twist or additional flavor, Hello Fresh is a huge success.
Recipes are easy to make and don't often take more than 30 minutes to cook. Hello Fresh is a versatile choice for a date night, family meal, or friendly dinner party.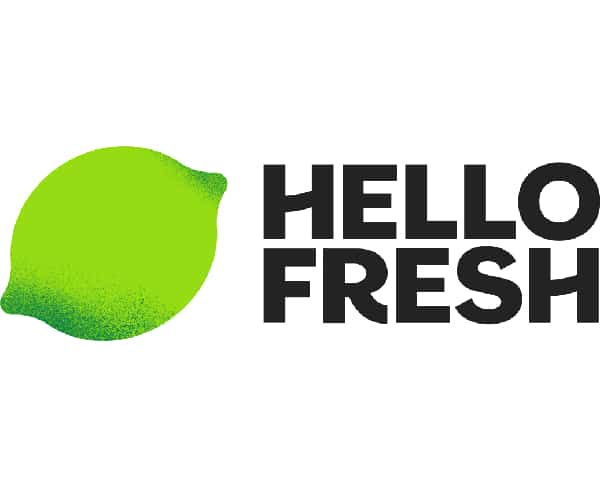 Get 18 free meals + free shipping + 3 surprise gifts