Hello Fresh
Dinnerly
Best for
Classic favorites with a chef's touch.
Low-cost delicious meals with easy and fast to cook recipes
Ingredient Sourcing

High Quality.
Hormones-free chicken and pork.
Sustainably sourced seafood.
Local farm veggies.

High Quality.
Antibiotic-free chicken.
Local farm veggies.

Special Diets and Features on the Menu
Vegetarian, low-calorie, carb-smart, family-friendly.
Vegetarian, low-calorie, low-carb, gluten-free friendly, dairy-free, kid-friendly.
Subscription plans
Two or four people. Also, 'Quick and Easy', vegetarian and calorie-smart plan.
Two or four, with an option for a 100% vegetarian plan.
Meal variety
25 meal options per week.
20 meal options per week.
Add ons
No add-on options.
Protein packs, breakfast, and dessert.
Do you find preparing your meals for the week a little tiresome and you are sick of wasting time in the supermarket? Do you find planning healthy meals a colossal challenge? If your answer is yes, then you will love meal kit delivery services!
Meal kit delivery services like Hello Fresh, Blue Apron, or home chef are designed to save time on meal planning, grocery shopping, heavy meal preparation, cooking, and cleaning!
Our team at the Meal Kit Comparison is here to guide you on which meal kit service is best for you. We conduct in-depth comparisons and detailed company reviews so that you have all the needed information to make the decision.
Today we will be conducting a comparison between Hello Fresh and Dinnerly. 
After years of experiencing both services, we can say we are big fans of Hello Fresh and Dinnerly, but we believe they will appeal to quite different audiences, so let's get started!
Dinnerly and Hello Fresh Available Plans
Hello Fresh customers have a choice of 6 meal plans – Classic plan of meat and veggies, veggie plan, pescatarian plan, family-friendly plan, calories-smart plan, and quick and easy plan. Each meal plan provides 3 – 5 recipes per week for two or four person box, as you choose.
Customers of Dinnerly can choose between two different plans – A two-person couples plan and a family plan for four people. With both programs, you can select three to six dishes per week. With both, you can also make your subscription with only vegetarian meals.
Menu Variety of Dinnerly and HelloFresh
Hello Fresh has created a sizable menu made up of 20 different meal choices every week. The weekly menu includes delicious vegetarian options, child-friendly meals, gourmet-style meals, low-calorie dishes, and Hall of Fame recipes.
The Dinnerly menu offers 18 dinner dishes every week. Choices include child-friendly, vegetarian, low-calorie, gluten-free friendly options, and more. The Dinnerly menu also sometimes features add-on protein packs and fun desserts.
Both Hello Fresh or Dinnerly prides itself on being convenient. Their menu selections generally take no longer than 30 minutes to prepare, and all their meals are relatively easy to cook.
HelloFresh and Dinnerly Meals
The dishes of the Hello Fresh menu tend to be classically influenced but also include some delicious and surprising twists that will bring new tastes to your dinner table. Their dishes are not overly complicated, as well as being delicious. 
Some dishes to note from Hello Fresh are the gouda vibes burgers with tomato-onion jam, the coconut curry chicken over basmati rice, or the apricot, almond & chickpea tagine. Yummy!
As for dinnerly, it seems that part of the process of keeping their prices low is to keep the dishes with fewer ingredients, combined with simple and more basic recipes. None of their dishes takes any longer than 30 minutes to prepare. Even though the meals are more straightforward, they are still delicious and satisfying!
Some dishes to note from Dinnerly are the black bean & cheese tamale pie, the Vietnamese-inspired steak banh mi bowl, or the Chicken Pad Thai. 
Both companies make sure to create a diverse menu every week, with culinary influence from all around the world.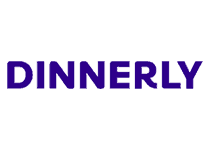 Dinnerly Special - 57.5%-20%-20% OFF For The First 3 Boxes!
Dinnerly Vs HelloFresh: Quality Check:
The ingredients used by Hello Fresh are second to none. Their meats have no added hormones and are domestically reared and produced. Seafood is responsibly sourced. Their dishes always include incredibly farm-fresh high-quality veggies, as Hello Fresh is focused on assisting their customers in increasing their intake of fresh vegetables.
If we are sincere here, at first, due to Dinnerly prices, we had a bit low expectations regarding the level of ingredients. Well, we can happily say that we were pleasantly surprised by the quality of the fresh ingredients we got in each box.
We found them to be just as good as other higher priced meal kit competitors. It is great to see that they are not skimping on their ingredients to keep their prices low.
Dinnerly Vs HelloFresh: Delivery and Packaging
Both Hello Fresh and Dinnerly deliver their meal kits in specially designed and labeled delivery boxes. Any proteins inside the boxes are packed with an appropriate amount of ice packs to keep them cool during the delivery and a few hours after.
The one difference between the two companies is that the ingredients of Hello Fresh are all individually labeled and packaged according to each recipe you order. That means there is no sorting required when unpacking your delivery. With Hello Fresh, you get a printed recipe card to guide you through the cooking process.
None of the Dinnerly ingredients has been sorted, which is all part of the process of keeping their prices down. This means that you will need to do a little sorting when unpacking your Dinnerly delivery – But that also means less packaging! Also, with Dinnerly, you will be cooking with a digital recipe card (that you can also print at home).
So, Who's The Winner – Dinnerly or HelloFresh? Our Vote Goes To Dinnerly
We were impressed with both meal kits in this great comparison. We felt that both Hello Fresh and Dinnerly have attractive services with something convenient to offer. But we think these services will probably appeal to quite different audiences.
Hello Fresh price-point is higher, but the popular meals you get are also more interesting and include more ingredients. It's a great option to upscale your dinner time as a couple or a family.
Dinnerly is the most affordable meal kit service, no doubt. The meals are delicious but much simpler. It is an excellent service if you want to eat healthy on a budget or if you have picky eaters in your house.
After we considered all aspects, our favorite company in this comparison is Dinnerly.
Their value for money makes them a winner for us! For a much lower price, you get a fantastic range of delicious and exciting dishes every week. Every meal we ever tried from Dinnerly was both easy to cook and delightful to taste!