When the meal kit industry first emerged onto the American market, it initially mainly offered standard evening dining choices.  Since then though it has rapidly evolved into an industry that caters for almost every dietary and lifestyle requirement. The industry has become incredibly diverse and offers a vast number of choices.  Companies are now specializing in different dietary needs and have created menu plans to reflect these needs. One such diet that is commonly catered for is the gluten-free diet.
What are the requirements of a gluten-free diet?
A gluten-free diet is one that excludes all forms of gluten.  Gluten is a substance that is found mainly in wheat and grains and includes barley, rye, and oat, just to name a few. 
Nowadays the gluten-free diet is one of the most popular dietary trends to be followed in the United States. Initially, this was out of necessity due to the increase in gluten-related disorders such as Celiac Disease (CD), Non-Celiac Gluten-Sensitivity (NCGS) and Gluten Ataxia.  Recently though a growing number of people are following a gluten-free diet by choice due to the belief that a diet free of gluten is better for you and will aid in weight loss and maintenance.
When you follow a specific diet, such as a gluten-free diet, it is very easy to think that your choices are going to be limited when it comes to meal kit menu choices.  However, there is a very pleasing amount of delicious and creative menu choices out there for you! There are several meal kit services that understand this diet well and have created tempting and tasty gluten-free options.  
***It is important to note that our recommendations include companies that have created gluten-free menu plans for those who have gluten-free-related health issues and others that are more suitable for those who follow a gluten-free diet as a lifestyle choice.***
#1 Sunbasket- Gluten-Free Menu
Sunbasket is a meal kit delivery service with a diverse menu that caters to many specialist dietary requirements.  These include gluten-free, vegetarian, paleo, vegan, Mediterranean and pescatarian.
Sun Basket is our number one recommendation for gluten-free friendly meal kits.  Sun Basket has a Gluten-Free Plan as part of their Classic Plan. It is important to note that as the Sun Basket Meals are prepared in a kitchen that also handles wheat, they are only suitable for people who are following a gluten-free diet as part of a lifestyle choice, but not appropriate for people with severe gluten intolerance.   
Their Gluten-Free Plan includes three meals per week for two or four adults. Their meals are filled with fresh vegetables, the highest quality proteins and their menu have some creative and delicious gluten-free options. Sun Basket only uses all organic ingredients.
Exclusive! Get $90 OFF with FREE shipping + Free gift!
#2 Green Chef- Gluten-Free Meal Delivery
Green Chef is a meal kit service that has created a fully organic menu that includes a diverse range of choices and caters for many dietary requirements.
Green Chef is ideal for people with severe gluten intolerance as Green Chef has received gluten-free certification from the Gluten Intolerance Group's Gluten-Free Service Program.  Their gluten-free menu is made up of delicious and appetizing organic dishes that have been designed especially for the gluten-free diet.
Their Gluten-Free Plan is a two-person plan that includes six servings per week.  (Three meals for two people). On the Green Chef menu, you will also find all-organic options that are suitable for dairy-free, paleo, keto, vegan and vegetarian diets.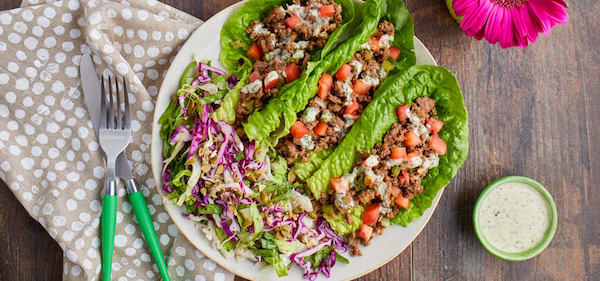 $250 OFF Across 5 Boxes, 1st Box Ships FREE!
#3 BistroMD- Gluten Free Prepared Meals Options
BistroMD provides fully prepared meals that have been designed in consultation with doctors and then chef-crafted to perfection.
BistroMD is a fully prepared meal delivery service that is ideal for gluten-free diets.  As all their meals have been tested to the FDA gluten-free standard they are ideal for those who have severe gluten-intolerance as well as people who have made a lifestyle choice.  
BistroMD was founded by Dr. Caroline Cederquist, a physician who specializes in the study of how food is converted into fuel by the human body. BistroMD is a company that is focussed on providing options that are not only delicious and creative but also fit within a healthy diet and will aid in weight loss.  You will find several programs within the BistroMD menu selection.
Which program you choose will depend on the number of days and the types of meals that you prefer. You can select five or seven days and your meal choices include options for breakfast, lunch, dinner, and snacks.
#4 Factor- Gluten-Free Prepared Meals
Factor 75 is a company that provides fully prepared meals on a weekly basis.
Factor 75 is another company that guarantees that all its meals are free of gluten.  
Not only that, but their ingredients are also organic, soy-free, hormone-free, antibiotic-free and free of GMOs and preservatives.  With Factor 75 you will receive ready to eat meals that not only taste great but are nutritious and healthy. Factor 75 is based on the philosophy that 75% of the way you feel, appear and operate is based on what we eat and put into our bodies.   
That philosophy is evident in the quality of the healthy and delicious meals that they prepare. Their dishes have been created by professional chefs and freshly cooked before delivery so all you need to do is to heat them before serving. Factor 75 is obviously all about convenience as well, with no shopping, meal planning or cleaning up required!
Enjoy Up to $276 OFF Factor Meals! Use code FACTOR276
In Summary of Gluten-Free meal Delivery Rankings
You can rest assured if you follow a gluten-free diet that you will be able to find a range of delicious and creative options within the meal kit industry. We recommend trialing a few companies initially so that you can get a good understanding of the style of dishes offered and find out which company best suits you.   
Regardless of which company you choose, using a meal kit service will assist you to easily follow your gluten-free diet without the challenges of meal planning and shopping!  They will also provide a range of delicious and creative choices for you, so you never have to feel bored or dissatisfied.