Some people find it hard to believe that you can enjoy fine-dining at home with meal kit services. There is often the mistaken assumption that meal kit and prepared meal delivery services are in the same realm as take-out or pizza deliveries, but nothing can be further from the truth! There are now many meal kit and meal delivery services that have extensive menus that include many incredible gourmet options. These companies provide a way to enjoy gourmet cuisine without menu planning, recipe sourcing, grocery shopping, and endlessly complicated preparations.
If you are looking for options that are a little more sophisticated in your meal kit company, then it can be hard knowing where to start. The industry has evolved to the extent that there are companies catering to almost every dietary requirement, demographic, budget, and lifestyle! This is where the Meal Kit Comparison comes in handy!  We test all the companies we review and then provide in-depth comparisons and 'Best-for' lists. That way you can avoid the running around and just look at the companies that are best suited for you.
Today we are looking at four companies that we believe provide the best at-home gourmet dining experiences.
1. Hello Fresh – our best gourmet meal kit options:
Hello Fresh is one of the most established companies in the industry. They provide a reliable meal kit delivery service that now includes a range of delicious gourmet options that will keep the most sophisticated diners happy. Hello Fresh is proud of the fact that they use only the best quality farm-fresh ingredients and work with a network of reliable suppliers ensuring that you are receiving the best ingredients available.
Hello Fresh offers two gourmet style meals every week, with their menu also including other fine-dining options that are not complicated to cook.
An example of some Hello Fresh gourmet meal kit choices:
Velvety Mushroom Prosciutto Chicken with Scallion Mashed Potatoes & Roasted Broccoli
Bavette Steak and Sherry Shallot Sauce with Garlic Mushroom Potato Clusters & Roasted Green Beans
Scallops over Butternut Squash Risotto with Lemon-Sage Brown Butter
Duck a l'Orange with Duck Fat Mashed Potatoes & Arugula Almond Salad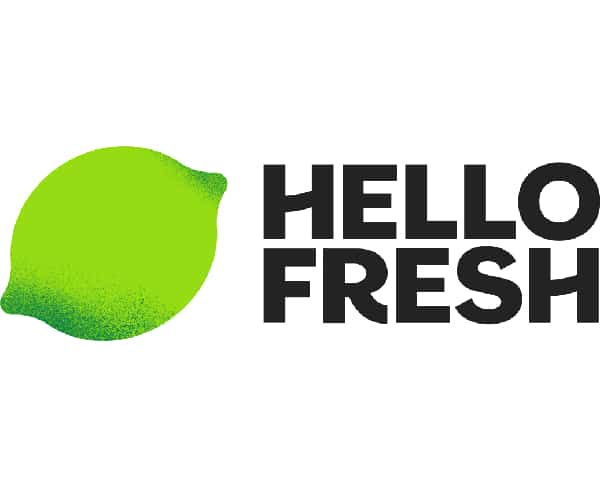 Get 18 free meals + free shipping + 3 surprise gifts
2. Sun Basket –  all-organic gourmet meal kit service:
Sun Basket is known as a specialist in catering to dietary and lifestyle requirements. They do this by providing a creative menu that includes 18 different meal choices every week. As they cater to so many different requirements, their menu is diverse and includes some delicious gourmet options that also happen o be amazingly healthy. Sun Basket works closely with 100 local farms to provide only the best all-organic and sustainably sourced ingredients.
Sun Basket offers an extensive menu that includes many gourmet-style meal options that are not overly complicated to prepare. The company delivers to all 48 continental states of the USA.
An example of some Sun Basket gourmet menu choices:
Beef Dzik with Honey Lime Vinaigrette and Guacamole
Miso Ginger Ground Pork and Summer Squash Donburi
Harissa Rubbed Chicken with Seared Romaine
Seared Steak with Brussels Sprouts and Chipotle Mustard Vinaigrette
Exclusive! Get $90 OFF with FREE shipping + Free gift!
3. Home Chef –  enjoyable  gourmet-dining meal kit
Home Chef is a meal kit company that specializes in providing well-known classic meals that everyone loves to enjoy. You will find many gourmet dishes on the Home Chef menu that generally include a delicious modern twist which makes fine dining even more enjoyable! Home Chef uses only quality farm-fresh ingredients to create gourmet meal options that are easy to cook. Home Chef also offers the option to upgrade your protein in most selected meals.
Home Chef offers two 'culinary collection' meals every week with their menu also including other fine-dining options that are not too complicated to cook. Home Chef delivers to 98% of the United States.
An example of some Home Chef gourmet menu choices:
Sirloin Steak with Mushroom Duxelle Cream
Mahi Mahi and Shallot Butter Sauce
Salmon and Brown Butter Hollandaise
Honey Ginger Chicken Katsu
Up To 18 Free Meals - 50% OFF Your First 4 Boxes
4. Martha & Marley Spoon – amazing gourmet meal kits from the Queen of home cooking
Martha & Marley Spoon is the brainchild of the Queen of American home cooking and as such, you know that you will be able to find the best fine-dining options here. Martha & Martha Spoon provides an extensive menu of 20 dishes every week. You will find gourmet options that are filled with the freshest of ingredients and can be prepared and on the table within 30 minutes.
Martha & Marley Spoon offers a menu selection that includes a number of gourmet options and delivers to most of the contiguous US States.
An example of some Martha & Marley Spoon gourmet menu choices:
Honey Dijon Glazed Steak with Roasted Green Beans & Potatoes
Salmon Provencal with Tomatoes, Zucchini & Olives
Valentine's Day Shrimp Fettuccine Alfredo with Prosciutto-Wrapped Pear & Balsamic Glaze
Lemon Garlic Chicken Thighs with Brussels Sprouts & Feta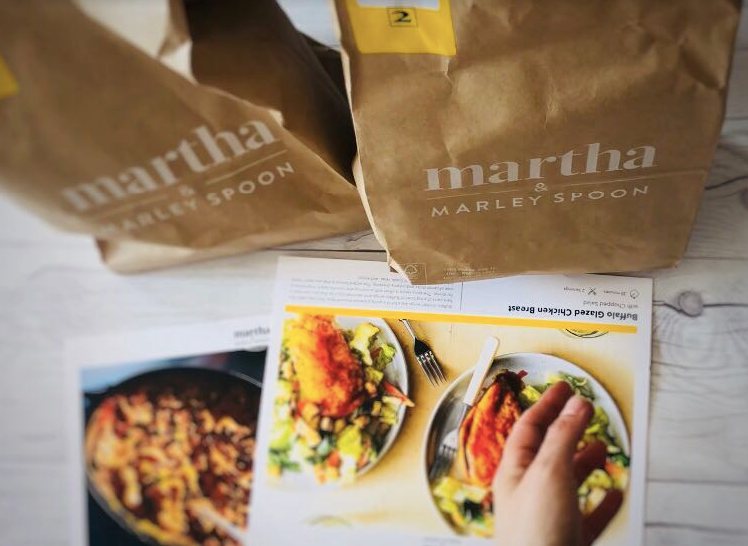 Why use a meal kit service when you want to upscale your home cooking?
Meal kit services employ culinary and nutritional experts to ensure they are providing menus that cater to all tastes and preferences. They provide an amazingly diverse dining experience while also offering the ultimate inconvenience. Following are our top reasons why we recommend using a meal kit service for fine-dining meals:
Diversify your culinary horizons with exposure to new flavors, culinary styles, and seasonings in your home. You will find by using a meal kit service that you will be experimenting with different recipes and ingredients that you would not normally use at home.
Shorter preparation and cooking time: meal kit delivery services do all the hard work for you by providing easy-to-follow recipes and pre-portioned ingredients. This means that you can cook gourmet quality meals in a very short time.
Enjoy fine dining in your own home. The gourmet meals of meal kit companies look fantastic and taste delicious. They truly do offer a restaurant experience without the inconvenience of leaving your own home.
Reduce time waste by having all the preparation done for you! You will find
  that you will save a substantial amount of time in terms of meal planning,    
  recipe writing, and meal preparation. As the ingredients of each meal kit also come already portioned, you will cut down on food waste which is better for you and the planet.
Gourmet meals that are easy to prepare. One of the things we love best about using a meal kit delivery service is that you will be enjoying quality gourmet meals that are incredibly easy to prepare. Meal preparation becomes something the whole family can enjoy or perhaps a fun activity for a date!
In summary
If you are after a gourmet at-home dining experience, then meal kit delivery services are a great choice. They offer regularly changing menus that offer a delicious and tempting range of gourmet meal kit options. By using a meal kit delivery service, not only will you be eating well, but you will be saving time and broadening your culinary horizons!