Something that has become a part of modern-day diets is an increase in food allergies, intolerances or excluding specific food items from the daily menu. hence, the egg-free diet becomes increasingly common. When you are on an egg-free diet, it can be easy to assume that something like a meal kit delivery service is not going to cater to your needs. However, that is not the case at all. The beauty of using a meal delivery service is that in many cases they are experts at catering to different diets and do so by providing a range of menus that are healthy, delicious and free of specific ingredients.
By using a meal delivery service, you will find yourself saving some much-needed time as these services are all about convenience. They do the recipe creation, menu planning, grocery shopping and portion control for you while also making sure that you have a weekly menu that is free of eggs!
We do need to stress that the following companies are not certified as being egg-free companies. While they make every effort to ensure that cross-contamination does not occur, the meal kits are packaged in facilities where egg products are used. As a result, they cannot guarantee that the meals are always 100% egg-free. If your egg allergy is severe or life-threatening, our advice is that it is best NOT to use these services.
Here is our list of the best egg-free meal kits:
1. Home Chef- best egg-free meal kit option
If you are after both convenience and a delicious egg-free range of menu choices, then Home Chef is a great option for you. Most of their meal kits can be fully prepared within 30 minutes or less and they have a weekly changing menu that is always tempting. Their website is user-friendly, and the menu clearly states which recipes contain eggs so you will know which ones are egg-free.
Home Chef has a range of egg-free options every week and delivers to 98% of the United States.
An example of some Home Chef egg-free meal kits:
Sirloin Steak with Mushroom Duxelle Cream
Mahi-Mahi and Shallot Butter Sauce
Souvlaki Greek Chicken
Prosciutto and Butternut Chowder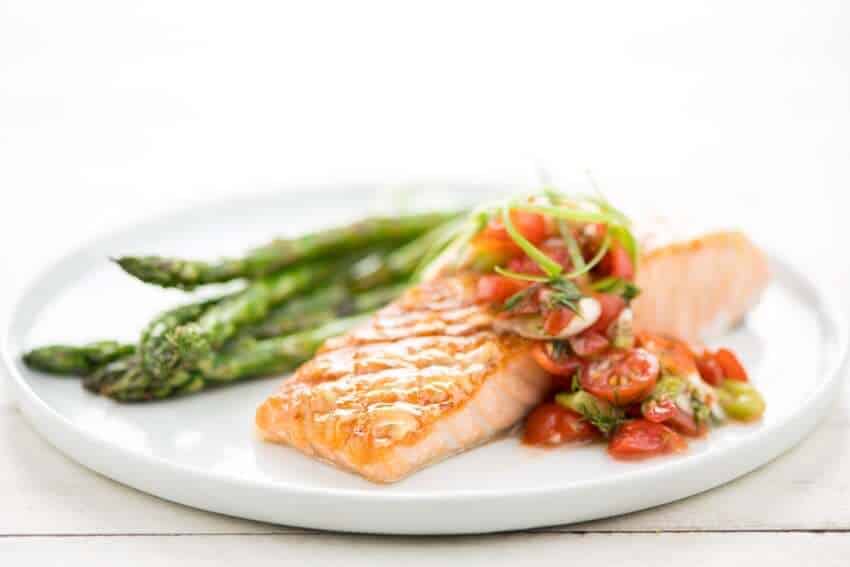 Up To 18 Free Meals - 50% OFF Your First 4 Boxes
2. Veestro plant-based prepared meals 100% egg-free
Veestro is a prepared meal delivery service that provides a 100% plant-based menu. As their meals are fully prepared and simply need to be heated, they offer the ultimate convenience with no meal preparation required. Veestro believes that by increasing your intake of plant-based ingredients you will ultimately improve your health outcomes. Their menu is filled with interesting and delicious vegan meal options that are all egg-free.
Veestro provides a plant-based menu that is egg-free and delivers to all the 48 contiguous United States. 
An example of some of Veestro's egg-free menu choices:
Carrot Osso Bucco
Golden Chickpea Stew
Red Curry with Tofu
Beluga Lentil Braise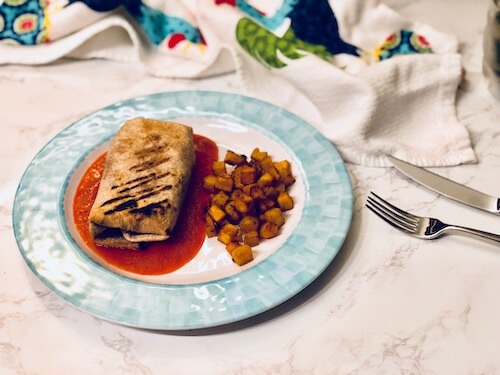 Grab your meal kits coupons!
3. Sunbasket organic egg-free meal kit
Sun Basket is known as the dietary requirements specialist! They create meal kits that are filled with all-organic, farm-fresh ingredients. They are a great option if organic eating is a priority. Sun Basket does not advise if their individual meals are egg-free, but as the ingredients are clearly listed for each recipe, it is easy to see if they are suitable for an egg-free diet.
Sun Basket has a range of egg-free meal options and delivers to 48 states. At this stage, they do not deliver to AK, HI, and parts of MT, NM, and ND.
An example of some Sun Basket egg-free menu choices:
Five-spice Tofu Stir-Fry with Flat Rice Noodles
Chicken and Penne Casserole with Carrots, Peas, and Ricotta
Burmese Chicken Aloo Curry
Cashew-lime Glazed Chicken with Bok Choy and Orange Salsa
Exclusive! Get $90 OFF with FREE shipping + Free gift!
4. Martha & Marley spoon meal delivery with egg-free meals:
If there is one persona that represents the joy of home cooking in America It is Martha Stewart. Just one of the reasons why introducing Martha's meal kit company – Martha & Marley Spoon is so exciting!
This meal kit service operates globally, including the  USA, Germany, Austria, Australia, Belgium, and the Netherlands.  Martha & Marley Spoon is a subscription service, where you can choose your weekly meal out of 20  meals that are available every week, most of which are egg-free. Unfortunately, the menu marks the allergen for each dish only inside the dish display, so you will have to go inside each dish details and make sure it indeed does not contain eggs.
An example of some of Martha & Marley spoon egg-free dishes:
Harissa-Spiced Roasted Winter Veggies with Pistachios, Feta & Red Pepper Pesto
Irish Beef Stew with Cheesy Mashed Potatoes
Thai Pork Lettuce Wraps with Basil, Bell Peppers & Peanuts
Homestyle Chicken & Cheddar Biscuits with Pot Pie Gravy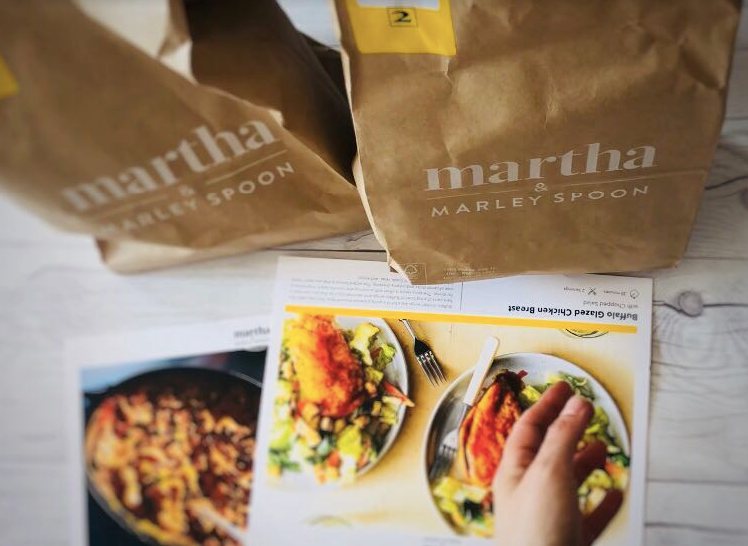 Up To 20 meals or $177 OFF - 56% OFF 1st box, $20 OFF Next 3
Why use a meal kit service for your egg-free diet?
We do need to stress again that the companies that we have recommended are not certified egg-free companies. As the facilities also process egg products there is the very minor risk of food-contamination. It is our recommendation that you do NOT use these companies if your egg-allergy is serious or life-threatening.
Following are some of the main reasons we would recommend using a meal delivery service when on an egg-free diet:
Meal diversity: by using a meal delivery service you will find that you have a delicious range of options that you would not normally choose to cook for yourself. Meal delivery companies are experts at providing completely different menus every week so that you will have access to a diverse range of tastes, culinary styles, and international cuisines.
Reduction of time and food waste: As meal delivery services provide meal kits and prepared meals that are portion-controlled and designed for the number of people eating, you will see a big reduction in food waste. This means that by using a meal delivery service you will be making an eco-friendly choice in addition to saving money. Using a meal delivery service will also mean less time spent on menu planning, recipe writing, and grocery shopping.
Easy meal-preparation: all the meal delivery services we have recommended will have dinner on the table within 15 – 40 minutes. Veestro is obviously fully prepared so their meals just require heating. Home Chef and Sun Basket provide easy-to-follow recipes that are simple to prepare and take the stress out of evening meal preparation.
Why use our "best egg-free meal delivery" review?
At the Meal Kit Comparison, we make sure that we personally test every company that we review. This means you can find relevant information on all the meal delivery services in the industry. As there are now many companies with different services and specialties, it can be difficult knowing where to start. Especially if you have a specific dietary requirement such as an egg allergy. Our 'best meal delivery for egg-allergy" review provides you with a few companies that have delicious menu options for your egg-allergy. Our review is a great place to start and does not require any extra research or running around as we have already done that for you!
Final thoughts on Egg-Free Meal Kits
Obviously, we are big fans of meal delivery services. We know that they provide delicious, convenient options that cater to your egg allergy. By using a meal delivery service, you will know that all the requirements of your allergy are being met while you enjoy a range of enjoyable, tempting and easy-to-prepare meals.
We always recommend trying at least two companies when you are first assessing which service will suit.