When you first start looking at all the options available in the meal kit delivery industry, it can be a little overwhelming, especially if you're on a specific diet like gluten-free.
Many choices are available within this industry, and multiple companies focus on different dietary requirements and lifestyles. So we can make your decision easier with our honest review of the Hello Fresh gluten-free option!
Is There A Hello Fresh Gluten-Free Menu?
Hello Fresh was one of the original companies in the States to provide a meal kit delivery service – a weekly subscription service providing pre-portioned fresh ingredients for cooking delicious meals at home.
While Hello Fresh offers meals that cater to different dietary requirements, such as vegetarian, pescatarians, and low-calorie, the company does not explicitly focus on creating gluten-free meals.
But, since the Hello Fresh menu contains so many meal options every week, you can find a few recipes that fit a gluten-free lifestyle.
After selecting the Hello Fresh meal plan and the number of meals you would like (for a couple or family), you can choose from over 20 dinner options.  
On the menu, you can see the ingredients per recipe, so you can choose recipes with no gluten, or make sure you have proper replacement ingredients at home – like coconut amino sauce to substitute soy sauce or rice instead of pasta, etc.
The game-changer for us was the option to select your own meals for every week of delivery easily! You can trade a pasta dish for a mashed potato or rice one, so there's no added or natural gluten.
On each recipe, you can see the ingredient list, plus if there are any of the top 8 allergens in a dish. Based on that information, you can change your menu according to your dietary restrictions (whether it's gluten-free, peanut-free, or dairy-free).
It is important to note that since the meal kits are produced in a facility that processes wheat, it's not recommended for customers who suffer from severe gluten sensitivity.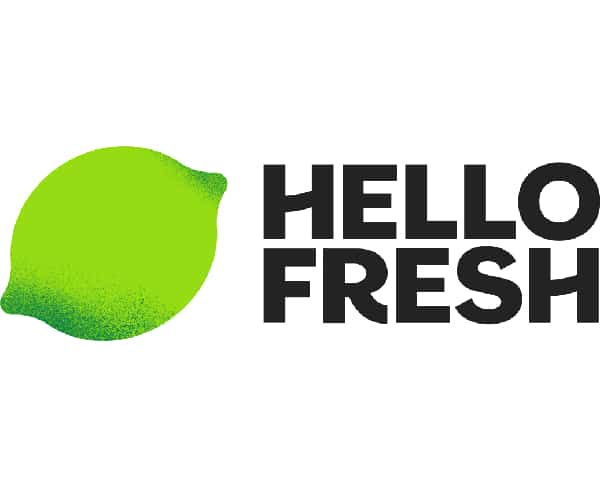 Holiday Deal! 22 FREE meals + FREE shipping + 3 FREE gifts
Some Hello Fresh Naturally Gluten-Free Options To Try
One-pot chicken sausage & chickpea soup with spinach & Italian seasoning
Brown sugar bourbon chicken with apple pan sauce, garlic mashed potatoes & zesty green beans
Walnut coated chicken with salad, creamy greek dressing & feta (cook at home with gluten-free breadcrumbs instead)
Miso maple-glazed salmon with toasted sesame & sweet potato jumble
Bavette steak & sherry shallot sauce with garlic parmesan potato & roasted green beans
Honey miso broccoli donburi with sweet potato, scallion rice & a protein fried egg
Rosemary demi-glace pork chops with roasted carrots & parsnips
Sweet ginger pork chops with buttery cauliflower rice & roasted broccoli
Steelhead trout & sweet potato risotto with creamy grape sauce
One-pan pork fajita lettuce wraps with blue corn tortilla chips & lime crema
The Hello Fresh Gluten-Free Experience – What To Expect?
The Recipes
With each meal kit, you get a clear and easy-to-follow recipe card. The card includes a nice picture of the dish on the front and simple step-by-step cooking instructions on the back. It really couldn't get any easier.
The menu also features dishes defined as 'one pot' or 'Easy Prep' – for those who want extra simplicity.
Ease Of Use At Home
This was maybe our favorite part of using the Hello Fresh service – most recipes are designed to use a minimal amount of dishes. With most meals, we only needed one cutting board and knife, and a pan or sheet pan for oven cooking.
Also, The recipes are designed to be ready in 20-40 minutes.
The Packaging – Is It Eco Friendly?
We are concerned about waste, and sure you are too. With the Hello Fresh delivery box, it really didn't feel like any more packaging than when we go to buy groceries at the store.
Obviously, there was a box and two large gel ice packs. But, the box and the paper bags inside the box are all recyclable and compostable, and the ice packs are reusable – just throw them in the freezer and use them the next time you travel to do a picnic at the beach.
The Cost
The HelloFresh subscription costs about $20 for a two-adult full dinner meal. When you compare this cost to buying gluten-free ingredients yourself, and even more to takeouts from a local restaurant – it is with no doubt a cheaper eating option!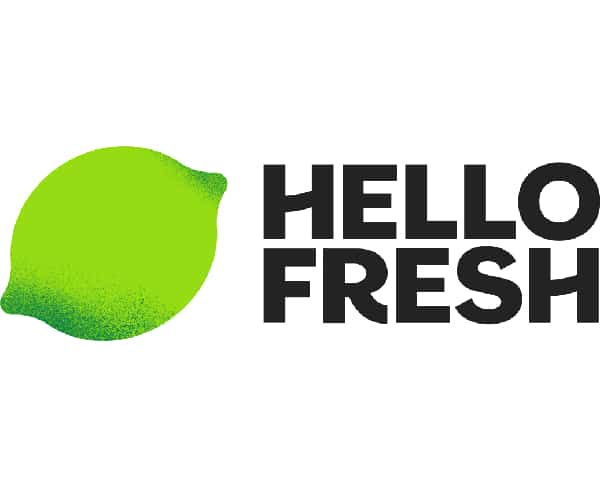 Holiday Deal! 22 FREE meals + FREE shipping + 3 FREE gifts
Other Gluten-Free Meal Delivery Services
If you are after a meal delivery service that provides a dedicated gluten-free approved menu, you don't need to get discouraged because we've got you covered!
Green Chef – A HelloFresh Daughter Company, With Gluten-Free Meal Kits
Hello Fresh acquired Green Chef a few years back. The company does offer certified gluten-free meal options as part of its paleo and keto meal plan, as `well as several gluten-free meals each week in the balanced living meal plan and the plant-power plan (that also offer some dairy-free options).
Some other meal delivery companies have even been certified gluten-free and provide an array of menu choices that are delicious, tempting, well-balanced, and filled with tasty gluten-free-friendly ingredients.
Companies like Freshly or Sun Basket are good options to explore!
To see our detailed review on the best meal kit services that cater to a gluten-free diet, please click here.
Why Use Gluten-Free Meal Plan Service?
If you follow a specific diet, such as a gluten-free diet, organizing a healthy and flavorful weekly menu can be an ongoing challenge. This is why meal kit services are appealing, especially if you have strict dietary requirements. A gluten-free meal plan can just take the headache out of your weekly recipe planning and do all the hard work for you.  
When you use a meal kit service, it also means that someone else is doing your menu planning, grocery shopping, and in many instances, meal preparation for you.
In the case of gluten-free meal kits, you also know that someone else has ensured that all ingredients are suitable for the strict requirements of your diet. A meal kit company makes sure that your meals are delicious, nutritious, well-balanced, and relatively easy to cook with friendly recipe cards.
Meal delivery services are super-convenient and very attractive to use and ultimately will result in you eating better and having more valuable time on your hands.
Part of our reviewing process at the Meal Kit Comparison involves extensively testing every company that we include on our website. This involves creating an account, ordering a selection of meals on an ongoing basis, and reviewing each meal we try.
This process ensures that our team can give you first-hand feedback on all meal kit companies. 
We looked at many different elements when looking at each company. For example, we looked at each company for their menu options, style of meals, quality of ingredients, and finally – the taste!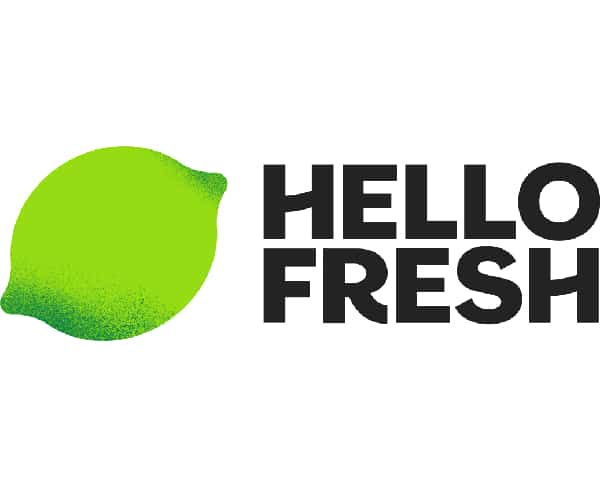 Holiday Deal! 22 FREE meals + FREE shipping + 3 FREE gifts
Bottom Line
We would defiantly say that if you are on a gluten-free lifestyle, HelloFresh would be an excellent option for a stay at home dinners!
The company provides a good selection of meals that support the diet. It can help you diversify your dinner time without heavy meal planning, grocery shopping, or spending lots of money on expensive takeouts.
Want to try the HelloFresh Gluten Free experience yourself?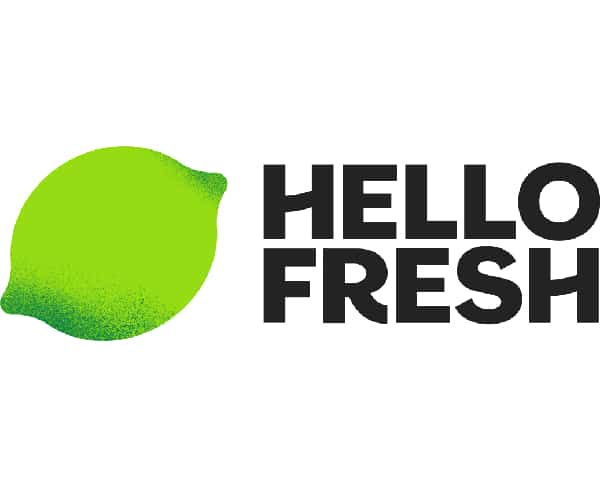 Holiday Deal! 22 FREE meals + FREE shipping + 3 FREE gifts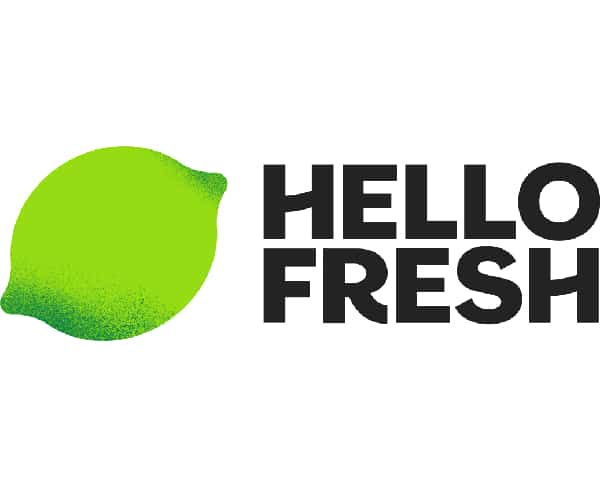 Holiday Deal! 22 FREE meals + FREE shipping + 3 FREE gifts