With your busy schedule at work and other everyday activities, you don't have time to cook your favorite delicious foods. You don't have time to buy the needed ingredients and cook your desired meals. Well, don't worry because prepared meal delivery services are there to back you up. With their services, you can still eat on time and enjoy your favorite meals. You can also ensure that the foods are safe and healthy.
Meanwhile, there are various meal service providers in the market. With that, you must carefully choose the one that can meet your individual needs. One of the reliable prepared meal services is Freshly. Freshly meal delivery service can be your efficient partner for your food cravings. We, themealkitcomparison.com website, will only offer you an honest and comprehensive review of the Freshly meal kit service. We want to help you make a wise decision whether the Freshly meal kit service is for you or not.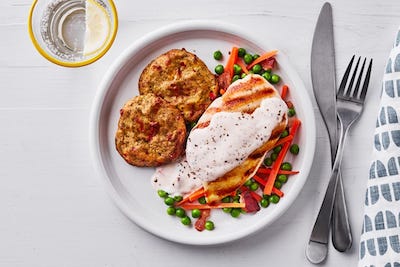 Why Choose Freshly?
Freshly offers a subscription for prepared meal services on a weekly basis. You can also have a more customized subscription since you can choose the meals you want for a week. They also have a professional team that will accommodate your needs from start to finish. You can be satisfied with their customer support because they value the trust and support of their customers.
Freshly provide fresh but not frozen meals, which are prepared by their team of nutritionists and chefs. Every meal is ready to eat within just 3 minutes. With that, you will not worry anymore about what you're going to eat at lunch or dinner. Freshly can be your unique meal kit service.
You don't need to go shopping, cleaning, chopping to produce a nutritious and delicious meal. There's nothing to worry about their service. Thus, their meals are freshly dairy-free, don't contain preservatives, artificial ingredients, and sugars. With that, you can also avoid food poisoning and other indigestion problems.
Freshly understands that eating nutritious and fresh meals daily is important. With that, they have decided to bring their service to make eating nutritious foods easy for everyone. They implement a holistic approach to ensure that they can deliver the best service and foods for their thousands of valued customers.
You have the assurance that they only use the best quality ingredients to ensure that the meals are rich in nutrients to promote good health. You can also be satisfied with their consistent and efficient customer support. You can always ask help from them whenever you have concerns about the ordering process.
Do you want to learn more about their service? Read further to discover the 5 things to know about Freshly before you order.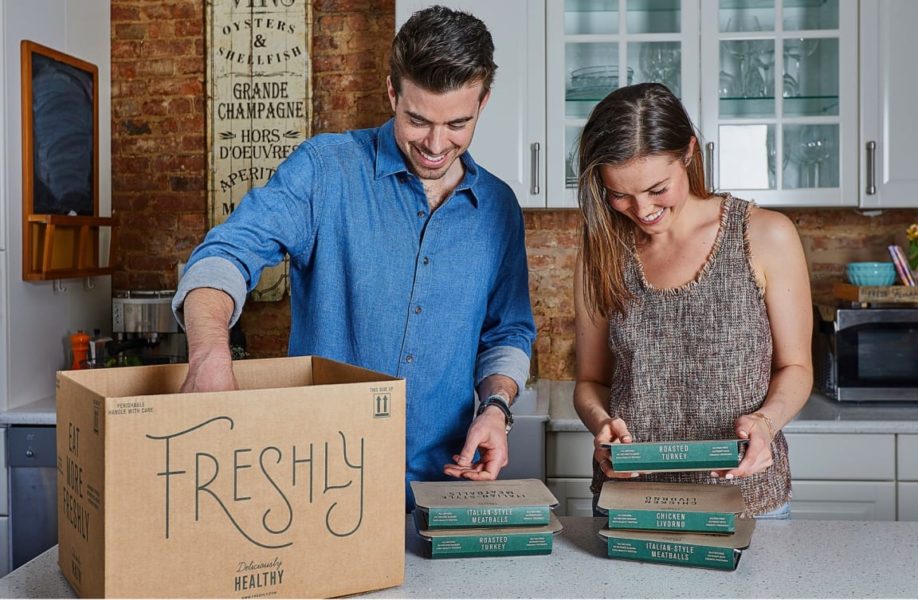 Important Factors to Consider Before Ordering at Freshly
Freshly is among the most popular meal delivery services in today's modern generation. With their quality service, many customers already trust them for their meals. Their team knows that healthy foods are essential for overall health. The company only uses the best quality ingredients to produce the most delicious and healthiest meals for your lunch and dinner. You don't have to go shopping to buy the ingredients that you need for your favorite meals, nor to cook the meals.
Freshly will offer you quality and healthy meals that are made from superior quality to ensure your highest level of satisfaction. With that, you can still enjoy eating nutritious meals despite your busy schedule at work and other daily activities.
Before you order, you must know 5 facts about Freshly. With this, you can make sure that choosing their meal delivery service is worth it. It will also help you to have peace of mind upon placing your order with the meal kit service.
Let us proceed to the list of the 5 things that you must know before ordering at Freshly.
Dietary options, celiac, (all meals are gluten-free) rating system
Are you a health-conscious individual? The Freshly gluten-free meals are perfect for you. They understand the exact needs of their customers, so they continue to develop the best solutions to make the best of their meal delivery services.
With them, you can ensure that you'll only receive delicious, fresh, and nutritious foods that are free from artificial ingredients, preservatives, sugars, and other ingredients that can be detrimental to your health.
You can also have the highest satisfaction when it comes to your eating habits because there are various dietary options that you can choose according to your needs, standards, and expectations. They also use a rating system to ensure that you can only eat the best foods from their nutritionist and chefs.
Fresh not frozen ready to heat/eat meals, refrigeration requirements
They can deliver fresh meals that you can heat or eat. However, they don't offer frozen meals because they always want to give you fresh and safe meals for your health and proper nutrition. They ensure that the meals are loaded with needed nutrients that are good for your health. The meals are ready to eat in just 3 minutes. You don't have to spend time on chopping, cleaning, and shopping for the ingredients and cook your own meal. Thus, the team of Freshly will do the job for you. With that, you can save more of your time and effort in preparing the foods that you want to eat.
Flexible Subscription options – with free cancellation, skip weeks option and no commitments
You can have a more customized experience with Freshly. You can have subscription options, so you can get the service that perfectly matches your individual needs. You are free to choose your favorite meals on your subscription. You can also skip your subscription if you have important appointments. With their free cancellation option, your time and money will not be wasted. On the other hand, the time and effort of the team of Freshly will not be wasted too.
Freshly can send you an email reminder on a weekly basis for the deadline for the changes that you make to your upcoming orders. They have careful planning for the shipping of the meals, so they need 5 to 6 days for the preparation of your orders. You can also review their menu, so you can easily make changes to your order. You have full control of your subscription to Freshly. You can also decide about your orders up to 3 weeks in advance. By simply clicking the button, you can skip a week.
Quality of ingredient and food preparing process
Do you want to maintain healthy body weight? Freshly low carb can help you. Their professional chefs and nutritionists only use quality ingredients because they care for the health of everyone. They don't use artificial ingredients, preservatives, sugars, and other ingredients that can cause health problems like obesity and heart diseases.
You can have peace of mind since they have an efficient and clean food preparation process. Their team observes cleanliness and professionalism in the preparation of their meals. They don't want to disappoint their customers because it is also a failure on their part.
You also don't have to fear when it comes to the packaging of the meals. Their professional team implements a more comprehensive packaging process to keep the foods fresh and safe upon delivery. They use the best packaging materials to ensure that problems will not happen in the process of delivering meals to your doorstep.
Conclusion
To sum it up, Freshly can be the perfect meal kit service provider to meet your expectations when it comes to your food and nutrition needs. We suggest that ordering at Freshly can be a good investment for your nutritional needs. With them, you can save more time and effort in preparing your meal for lunch or dinners. You don't have to fear because their foods are prepared by experienced and knowledgeable nutritionists and chefs who care for the health and nutrition of everyone. Even more important, they also use the best techniques in the preparation of their meals. So, you have peace of mind because you can receive safe, healthy, and fresh foods from Freshly. What are you waiting for? Order at Freshly now!