In today's world, it is wise to avoid going to the grocery store and buy supplies for you and your family. Fresh meal kit delivery services are increasingly growing in sales, as people are looking for a plan to limit grocery store trips. If you can manage to pay a little more on weekly deliveries, they can be a comfortable way to ensure that you have everything you need to prepare healthy meals all week, and without all the extra preparation work.
The fresh meal kit business is thriving, with high-quality suppliers specializing in plant-based foods, smoothies, and seasonal components. Some service providers, namely Freshly, Sun Basket, or Home Chef, can provide you with farm-fresh ingredients. Also, they can send you warm and served meals that may be beneficial if you are unable to cook or if you are used to getting take-out. There are even services that specifically have meals to offer for picky children. These meals are suitable for parents who try to balance childcare while working at home.
Also, healthy food delivery services provide you with a range of choices and meal options that make home cooking effortless. Those excellent subscription services, offer both prepared or pre-made healthy recipes and meals that are easy to combine and that taste delicious. They are widely available at a national and international level.
It is almost hard not to obtain the perfect healthy meal kit service that suits your needs best. Whether you're gluten-free, vegetarian, or are open to trying new diets, we have got you covered.
Read on to discover the most common healthy fresh meal delivery services in the market.
Sun Basket
Sun Basket provides organic food which is suitable for dietary constraints. Almost all of Sun Basket's components are organic, and the meals are intended for people with different dietary limitations. It provides quick recipes that take less time, on average, than any other kit meal.
Sun Basket offers a variety of unique dietary meal options, from vegetarian to paleo, gluten-free, Mediterranean, and more.
Sun Basket allows you to choose foods that fulfill a wide range of needs. You can find plenty of choices to add to your package every week, whether you are vegetarian, gluten-free, lactose-intolerant, soy-free, or a diabetic. Thus, the snacks overall feel more healthy than those from other services, even if you are not adhering to a particular diet. Sun Basket is one of the few food kits to be a USDA certified organic manager. It lets you adjust your protein intake for various meal options.
Sun Basket also introduced some "super-fast" meals, which are assumed to prepare in 10 to 15-minute time frame. The drawback, however, to pre-made components is that you have less capacity to customize the recipe to your cravings and family needs.
Sun Basket aims to offer some flexibility in its monthly subscriptions. You can decide to order only two meal kits a week or up to three to four meals, but you can't get extra meat or other components unless you modify your subscription plan completely.
When you have diet restrictions to meet but don't have a lot of extra time to prepare meals, Sun Basket is the best healthy food delivery option for you.
Sun Basket is proud to have the most exquisite ingredients from the best producers, ranchers, and seafood suppliers. Today's globalized economy ensures that there are no "out-of-season" fresh vegetables. The ability to stick to delicious food is just one of the reasons that the "farm-to-table" concept has gained fame in the last decade. Farm-to-table is an idea that respects flavor and quality, personal relations, sustainability, and food quality. 
Sun Basket carefully chooses suppliers to select the highest quality available in the market. Also, Sun Basket source organic and sustainable ingredients and the proteins are free of antibiotics and artificial hormones.
Here are some of our most favorite Sun Basket recipes:
Salmon with Roasted New Potatoes and Green Beans
Grilled Steak with Roasted Poblanos and New Mexican Chile Sauce
Steaks with Chimichurri and Harissa-Roasted Sweet Potatoes
Roast Chicken with Spiced Cauliflower and Green Romesco
Exclusive! Get $90 OFF with FREE shipping + Free gift!
 Home Chef
There is a variety of information about Home Chef. It is among the few fresh meal kit service providers to offers two, four, or six-person plans, making it an excellent choice for big and small families.
It provides 18 menu items every week. The fact that the company supplies you with a cover to put all the ingredients in is a remarkably good gesture that you cannot find it in many other meal kits.
Compared to Blue Apron, you might not like the kind of food available from week to week. Some recipes, like Beef Wellington, seem a little old – fashioned. Others, including chicken, butternut squash with a side of sweet potato fries, is in some need of green vegetables.
More often than not, it seems that there are significant differences in the same thing week after week. Other kits have better quality ingredients, with more flexible pricing.
Nowadays, the menu has stepped its game up by adding recipes like a tasty scallop and corn chowder with crispy jalapeños. This makes it perfect for anyone trying to satisfy picky palates or others that enjoy expanding their tastebuds. 
Home Chef provides different ingredients and orders from multiple providers, depending on what kind of food they currently deliver. Although menus are regularly organic, this is something they can't promise with every meal.
Home Chef best fresh meal kits include: 
Mahi Mahi and Caper Aioli with crispy artichokes and fingerling potatoes
Chicken Breast and Herbed Gravy with bacon-braised kale and corn muffins
Salmon with Brown-Butter Tomato Relish and wild rice
Smoked Almond-Crusted Chicken with red pepper cauliflower and carrots
16 FREE Meals or 60% OFF of each of the first 3 boxes
 Green Chef
Green Chef is certified organic as a corporation and provides meals tailored to specific diets such as paleo, gluten-free, vegan, and keto. Green Chef presents delicious meals, such as shrimp and fresh corn cakes with a chard salad. You can enjoy a tasty serving of fresh legumes. However, the menu options are limited every week.
Ingredients are packed, marked, and color-coded for efficient preparation. The recipes take 30 minutes or less to cook. This balanced meal delivery company often includes a wide variety of meal plans with so many different diets, from gluten-free to family carnivores. The packaging is eco-friendly with boxes that are insulated like mini-refrigerators.
Green Chef is the first accredited organic firm in the market. It ensures that customers obtain certified products from suppliers undergoing regular compliance checks, keep a strict list of approved products, provide evidence of organic practices, and give instructions on the protection of soil ecology and water quality. 
Green Chef concentrates on sourcing standard options of the highest quality. All ingredients are subject to rigorous screening to fulfill high-integrity component norms.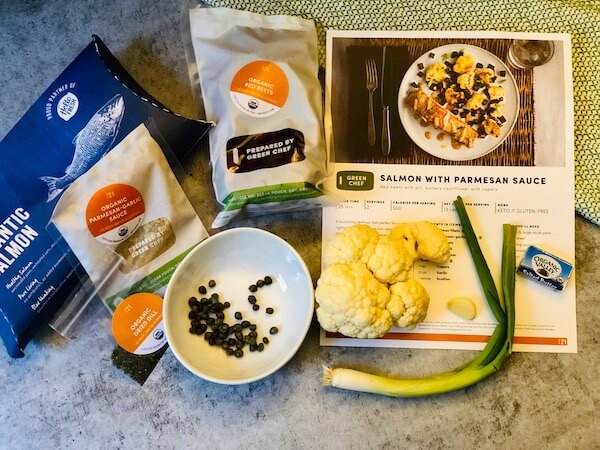 For customers concerned about this degree of traceability in their nutrition, certified organic items offer that required assurance.
Here is below the best fresh meals recommended by Green Chef
Merguez chicken with Brussels sprouts, mushrooms & tomatoes, almonds
Red curry chicken stir-fry with broccoli, cabbage, cashews & toasted coconut
Mediterranean salmon with roasted grape tomatoes & thyme, couscous, feta cheese
Chicken with pesto noodles with sautéed red bell pepper, kale, garlic & almonds
Enjoy a Cost of $5.99 Per Serving Plus Free Shipping On First Box!
 Dinnerly
Dinnerly's menu is packed with convenient-to-eat, tasty and healthy food for someone who doesn't have a great deal of time but enjoys cooking. More importantly, they are affordable- costing only little less than $5 per serving!. There are lots of recipe choices to choose from, and they include all of the ingredients in each description. Each package then includes the necessary items for your chosen meals that week 
Fewer components and digital prescription cards are two ways to keep costs down. You might like chicken satay noodles or BBQ chicken flatbread. No matter what your tastebuds desire, there is definitely an option for everyone.         
You can pick either a two-person subscription or a four-person meal plan. There's no way to separate things out, unless you make your box vegetarian. However, there are keywords for each weekly menu where you can select your ingredients for the week. Choices vary depending on the list of that week.
Dinnerly deals with trustworthy clients so that you can cook with the freshest fruits and vegetables and the best quality ingredients. There are a variety of organic products (such as vegan ground beef).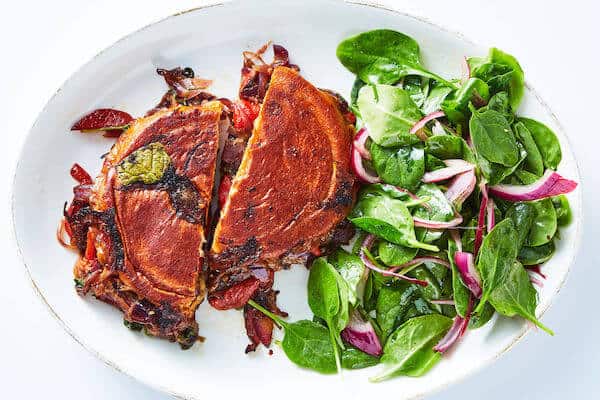 Here are some of Dinnerly best fresh meal kits options:
Lemony chicken with mashed potatoes & green beans
Baked tortelloni parm with marinara sauce
Taco cheeseburger with fresh tomato salsa & oven fries
Crunchy Chinese chicken salad with fried almonds & snow peas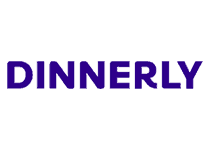 Dinnerly Special - 57.5%-20%-20% OFF For The First 3 Boxes!
Hello Fresh
HelloFresh is regarded, along with Blue Apron, as one of the most comprehensive and best-known meal delivery kits, and the two are somewhat similar in price and style with the meals that are offered. Hello Fresh provides more menu options and, unlike Blue Apron, arranges ingredients into paper bags.
Every week, there are different recipes available for two to four individuals. Simple-to-follow, minimal-step meals arrive straight to your doorstep. Each recipe includes meat and vegetable choices.
Hello Fresh offers exceptionally delicious meals for newbie chefs that you can enjoy. Additional ingredients and instructions are provided for lunches and dinners.
Finally, did you know that Hello Fresh has a wine club where six bottles are delivered every month? This makes it the perfect option for newly wedded couples! 
Most of Hello Fresh ingredients are produced from environmentally responsible manufacturers from Australia. They are convinced that their suppliers deliver not only the highest quality but also ethical and sustainable ingredients. 
Hello Fresh best meals include: 
Figgy balsamic pork with roasted green beans and rosemary potatoes
One-pan pork carnitas tacos with lettuce, onion, and lime crema
Prosciutto-wrapped chicken over truffle mushroom risotto
Crushed peppercorn steak with creamed kale and potato wedges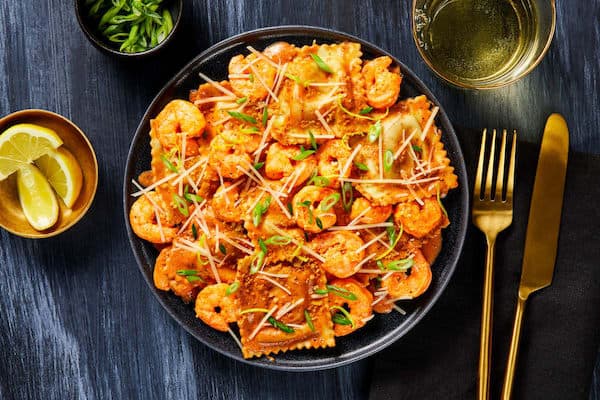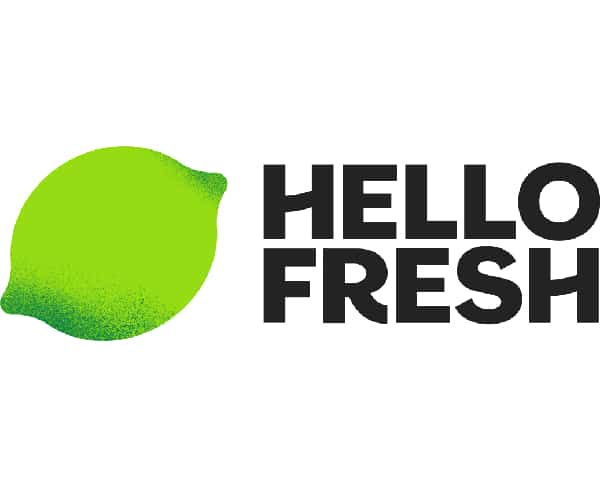 Holiday Deal! 21 FREE meals + FREE shipping + 3 FREE gifts
 Martha & Marley Spoon
The company provides fresh, delicious food; however, the recipes may include a little extra effort in the kitchen. Although the dishes are still simple to follow, Martha Stewart's food kit made an appeal to clients that have a little more cooking knowledge and experience.
Martha & Marley Spoon is ideally suited for home chefs. While none of the recipes are too complicated, they presume a little more advanced cooking skills and may require things such as dredging and frying food.
Marley Spoon is remarkably perfect for vegetarians, despite the limited choices. Although pasta still comes up regularly, it usually includes more options like stuffed pasta or ravioli. It is matched with a wide range of other meals such as quinoa and lentil curry or cauliflower steaks with green beans and almond-olive dishes.
As for packaging, Marley Spoon utilizes more paper, which is simpler to recycle. The insulation package is made of recycled material and the paper bags also maintain cross-contamination guidelines and keep the ingredients separate for each meal.
They source what is available in the season to make sure you eat the best quality vegetables and fruits. They partner with reputable sources to deliver quality seafood, chicken, and beef to your table; and work with small-scale producers who offer one-of-a-kind items with local ingredients.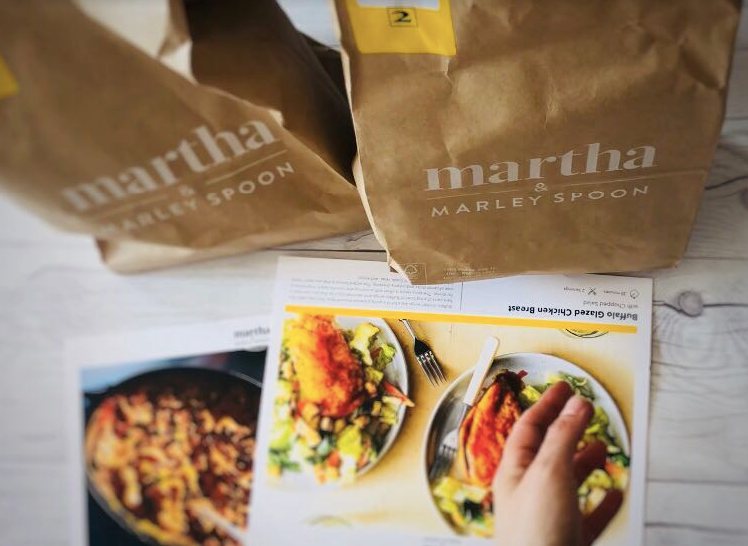 Martha & Marley Spoon best meals include:
Mushroom ramen with miso-glazed tofu
Cauliflower tacos with pickled radishes
Baked mushroom pasta with parmesan and thyme
Lemon & asparagus flatbread with potato, onions & fontina
Up To 20 meals or $177 OFF - 56% OFF 1st box, $20 OFF Next 3
The Benefits of Using a Meal Kit Service
How much you admire any meal kit service depends on your personal taste and, in general, one of the meal kits may match your lifestyle. With that in hand, there are many essential points to remember before you sign up. You can find a meal kit valuable for many purposes:
If you'd like to discover how to cook, most of the food kit delivery services offer excellent recipes with lots of useful and exciting pictures. Instructions also show you healthy culinary practices, such as how to cut and prepare all of your ingredients. Even though your box includes the exact quantity of everything that you need to cook a meal, most ingredients still include readings and in-depth directions.
If you are too lazy to prepare your dinner and shop for it, a meal kit delivery service can help you. You have the option to choose dinners for at least three days a week that take no longer to prepare than 15 minutes or less. On top of that, you don't have to turn the ingredients into a shopping list or waste hours in the grocery store searching for the correct items for one recipe that you are never going to use again. The company sends you everything you want and need straight to your door-step. Meal kits usually can't save you entirely from food shopping, but they can make the task quicker.
The meal box would spare you from the time-consuming task of looking through recipe books or menu pages. All the kits that we suggest deliver a different meal every week, so you don't have to eat the same food twice. Many customers have noticed that specific recipes have shown them new ways and methods to utilize various ingredients. 
Whether you'd like to help improve your dietary habits, have dietary restrictions, or you are trying to manage food intake, the food delivery kits can make the transition a little smoother. All of the packages offer nutritional information for each meal, and the food options are well balanced.
Why Use Our 'Best Fresh Meal Kits' Review?
The food kit sector is rich and diverse, so to shorten our choices and make sure we didn't compare apples with oranges, we decided to concentrate exclusively on packages that offer a subscription, and that enables you to cook perfect fresh meals at home. These kits fit the Blue Apron model. They give you a package of three recipes per week and all the ingredients you need to produce those recipes.
we at the meal kit comparison website are dedicated to reviewing all meal kit companies. In our review to find the best of the best meal kits, we hands-on try out each and every service. as part of our review, we take a look at those that meet specific criteria such as:
• Each week, they offer a wide selection of meals, so you don't get disappointed. Also, they come with new, high-quality ingredients.
• They have accurate measurements of cooking time, with dishes rarely taking longer than 30 minutes to cook.
• They provided simple, essential recipes that are well-tested.
These recipes don't need a lot of cleanups. No one wants to face a pile of dirty pots and pans after a long day. A grocery store trip makes a bigger mess than you can make on your own. Meal kits cut the mess in half and allow you to spend more time with your family.
Final Thoughts
If you would like to eat healthy food, but don't have time to prepare and plan for every meal, food subscription industries can be your best solution. those fresh meal kit services will not only make you eat healthier, but they are also sure to save you grocery shopping time, and money on take-outs.
You can't get disappointed with any of these firms' products. Each of them can deliver a few tasteful and fresh meals. In each service, you can find different features attracting many taste preferences.