Sometimes the biggest challenge as a busy single person is finding the time and energy to cook healthy and delicious meals. When you are just looking after yourself, it is often easy to pick something up on the way home or even worse, skip a proper dinner altogether. In these modern times, single people are often busy with active social lives, demanding careers, trying to keep fit and pleasing your family. It can be a huge challenge keeping up, and often the last thing we feel like doing is planning and cooking our evening meals. 
Today we are going to looking at our favorite prepared meal delivery services and why they are such an attractive option for busy singletons.
With fully prepared meals, you don't have to worry about cooking at all! The only thing that is required of you is to heat your meals when you are ready to eat. The companies that create and deliver prepared meals are experts in creating delicious meals that are packed with healthy ingredients that are portion controlled and often calorie-controlled.
By using a prepared meal delivery service, you will take the stress out of your evening meal planning. You will always know that you have a prepared meal ready to go in the refrigerator or freezer. You will also know that you are eating well, skipping the grocery shopping and doing hardly any cleaning up! It is a win-win for single people everywhere!
The beauty of prepared meal delivery services is that you can order as many or as few meals as you need. Whether you are after a week's worth of meals, or just a few evening meals, you will be able to find a company that provides you with exactly what you need. 
Following is our recommendation for the best-prepared meal delivery services for one:
#1 prepared meal delivery service: Freshly
Freshly is a fabulous meal delivery service that specializes in fully prepared, gluten-free non-frozen meals. Freshly is all about convenience and they believe that for every meal that you order, you save at least an hour in shopping, cooking and cleaning! Freshly wants to save you time, so you can get out of the kitchen and spend time with those that you love. With Freshly, you can select a plan based on the number of meals that you require each week. They have plans that provide 4, 6, 9 or 12 meals. 
#2 prepared meal delivery service: RealEats
RealEats is a meal delivery service that provides meals that have been cooked using the French style of cooking called 'sous-vide'. This means that their meals are delivered unfrozen and vacuum packed in BPA, plasticizer and phthalate-free plastic pouches that then only require a few minutes of heating in boiling water to serve. RealEats is passionate about using only organic ingredients that are free of any preservatives and additives.
Their meals can be kept for up to 7 days in the refrigerator. With RealEats you can either choose a dinner only plan or a breakfast+dinner plan. Both these plans have the option of 4, 6, 8 or 12 meals.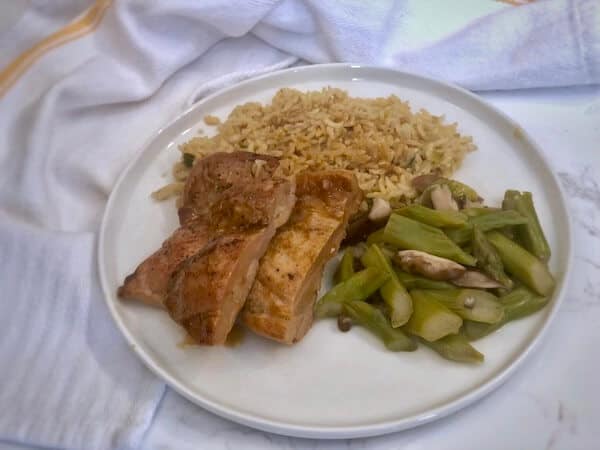 #3 prepared meal delivery service: Veestro
Veestro is a prepared meal delivery service that provides a 100% plant-based menu. They are big believers in helping people to increase their intake of fresh produce. They believe that simply by eating more fruit and vegetables, you will improve your long-term health outcomes. They create appetizing, appealing vegan meals that will appeal to vegans and non-vegans alike.
The Veestro meals are immediately frozen after they have been prepared and delivered directly to your door. Veestro has 3 different plans to choose from which include the A la carte, chef's choice, and weight loss plan. These three plans are quite different, so Veestro offers something that is sure to please almost everybody. 
#4 prepared meal delivery service: BistroMD
BistroMD is a prepared meal delivery service that is all about providing options that will assist you in maintaining a healthy diet. BistroMD was founded by a board-certified physician who specializes in the study of how food is broken down in the human body and transformed into fuel. With BistroMD, you know that there is a lot of nutritional science that is behind their plans and meal choices. Within their menu, you will also find a great deal of choice when it comes to dietary requirements and lifestyle preferences.
BistroMD has several plans that include 2 different 7-day programs. One of these provides all meals, the other just lunches, and dinners. Then they offer 2 different 5-day programs that include the options of either all meals or just lunches and dinners.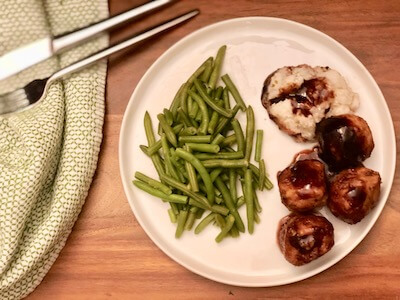 #5 prepared meal delivery service: Diet-to-Go
Diet-to-Go is a well-established, prepared meal delivery service that provides a comprehensive diet menu that has been designed to assist with achieving weight-loss goals. Their fully prepared meals are nutritionally balanced, calorie-controlled and delicious.
Their four different plans can be customized to your needs in terms of being able to select a 5-day or 7-day menu with the option of all meals or just lunch and dinner. Their four plans are Balance-Classic, Balance-Diabetes, Keto-Carb30, and Vegetarian. 

#6 prepared meal delivery service: Balance by BistroMD
Balance by BistroMD is a flexible meal delivery service that allows you to simply order as many meals as you want when you want them. Balance by BistroMD has a team of experts that create healthy meals that are designed to optimize weight-loss and allow you to get out of the kitchen.
Their menus have been created in consultation with medical professionals and are healthy and well-balanced. Their meals are flash-frozen before being delivered to your door, so they only require a few minutes heating before serving. 
#7 prepared meal delivery service: Factor75
Factor75 is a prepared meal delivery service that was founded on their belief that 75% of the way we look, feel and perform is based on what we eat. Their menu consists of evening meals that are chef-designed and freshly prepared before being delivered to your door. They are passionate about using quality ingredients, and their meals are free of hormones, antibiotics, GMO's, soy, gluten and preservatives. Their ingredients are always organic. Their menu supports many dietary requirements and lifestyle preferences such as gluten and dairy-free, keto, paleo and more. 
With Factor75 you simply select the number of meals you require each week. The choices available are 4, 6, 8, 12 or 18 meals every week.