Blue Apron is one of the most well-known meal kit delivery services. As you probably know, the basics of the Blue apron service are to send you everything you need for a good, quality, home-cooked meal right to your front door. Each recipe contains pre-measured ingredients, as well as a calorie count.
If you are on the search for Blue Apron alternative and competitors, we are here to help! There are so many meal kit programs on the market that are just as good, if not better than Blue Apron.
Before you nail down your choice, keep reading this article about some of the top alternatives for Blue Apron.
1. Hello Fresh – Best Alternative for Blue Apron
The name "Hello Fresh" is highly appropriate for this #1 rated meal kit company in the US for years now. That alone makes this company a major Blue Apron competitor.
Hello Fresh uses only high-quality fresh ingredients, with favorite and classic recipes developed by their chefs.
The prep and cook time takes just 30 minutes more or less, yet incorporate various styles. Various flavors make each meal unique, with options that include vegetarian, low-calorie, carb-conscious diet meals, along with family-friendly recipes for picky eaters and gourmet style meals.
When you order from Hello Fresh, you can choose three to five meals per week for either two or four people.
Some great meals to try from Hello Fresh are the Figgy balsamic pork with roasted green beans and potatoes or Caramelized pineapple chicken tacos with Smoky Red Pepper Crema.
Here is a high-level list of all the great features offered with Hello Fresh:
#1 meal kit service in America
6-step delicious classic meals with clear and easy instructions
High-quality ingredients from trusted suppliers
20+ meal options per week, including many different styles and dietary choices.
Two-person plan and family plan available
Pause or cancel your plan anytime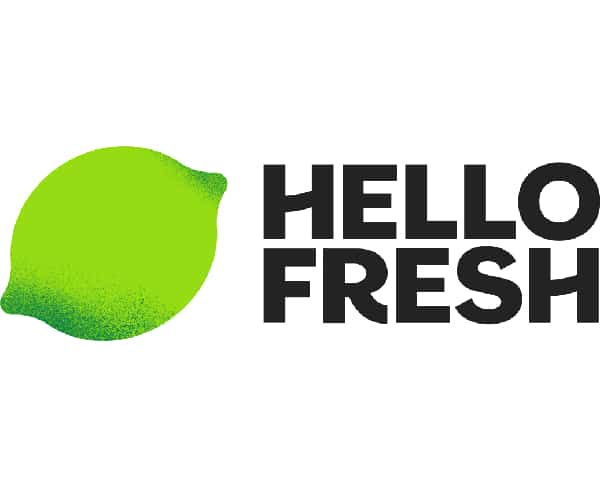 70% OFF Your First Box With Free Shipping!
2. Dinnerly – An Affordable Blue Apron Competitor
Dinnerly is the most cost-effective meal delivery service, with a meal cost of less than $5 per serving! Yes, that is half price from the $9.99 per serving cost of many Blue Apron plans!
From our long experience with Dinnerly (a Martha Stewart meal kit branch company), even though the low-price it offers, the meals are delicious and satisfying, and the level of ingredients is kept very high. All this, for us, makes dinnerly a fantastic alternative for Blue Apron!
Some great meals to try from Dinnerly are the Honey-Dijon glazed steak with brown butter green beans & Carrots, or the pulled chicken Gyro with white sauce & salad
Here is a high-level list of the great features offered by Dinnerly:
Cheaper than most visits to the grocery store
A diverse menu with over 20 recipes every week
Great meal options for picky eaters, low-calorie, low-carb, no gluten added and dairy-free diet
Online recipe card
Easy skip-weeks option or online canceling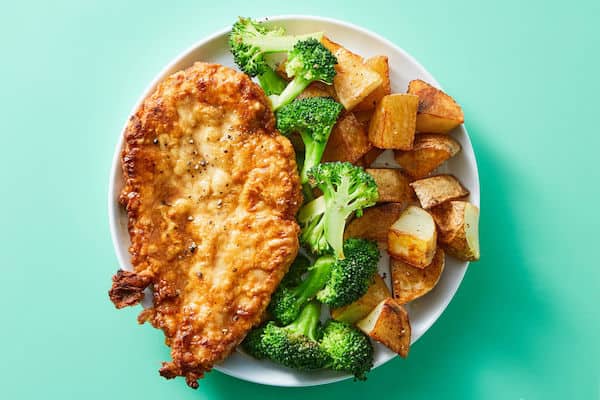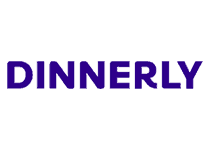 Dinnerly Special - 57.5%-20%-20% OFF For The First 3 Boxes!
3.  Home Chef – Best Blue Apron Alternative for Busy People
Home Chef has received excellent business results in customer satisfaction, one of the most critical factors of a successful meal kit business—especially to prospective customers. 
Home Chef does a great job of taking care of its customers by offering up to 26 meal options per week – A much wider variety that makes Home Chef a top alternative to Blue Apron. This meal selection lets people enjoy extensive meal choices instead of getting bored with the same dinners every night. Moreover, most meals can be customized – meaning you can choose the protein you want in the meal.
This company takes the time to get to know you and your preferences using simple online questions to build your profile. Once you've done so, they can select meals that they think you would like based on your answers. And you can always change the meals or set them on your own.
When it comes to eating, many people have dietary restrictions centered around health or personal preference. Home Chef has options like vegetarian, low-calorie, and low-carb so everyone can enjoy their delicious meals.
Some great meals to try from the Home Chef menu are Korean Pork Chop with Bok Choy and Pepper Lo Mein, or Sirloin Steak and Prosciutto-Wrapped Asparagus and mashed potatoes
It's important to take note of Home Chef's great advantages below:
Up to 26 delicious meals per week
Classic meals with a nice twist to keep it interesting
Family plan for up to six people
Fresh and Easy plan – with prepared meals, oven-ready meals, 15 min meal kits, easy-fix salads, and more
Amazing 'customize it' features, to choose the specific protein you want in each meal
option to select the number of meals per box
Various dietary options like vegetarian options, low-carb and low-calorie meals
16 FREE Meals or 60% OFF of each of the first 3 boxes
4. Sun Basket – Organic Alternative to Blue Apron
It can be challenging to cook meals that are both healthy and delicious consistently. That's why Sun Basket uses its resources to create fantastic recipes that incorporate organic ingredients.
Not only do their chefs cook up unique menu ideas, but their nutritionists evaluate these recipes to ensure they're healthy.
With simple recipes and international options, Sun Basket delivers a vast choice of almost 30 meals each week. You can pick and choose your favorite meals for the week based on recommendations explicitly selected for you. You can also customize most meals by choosing your preferred proteins.
Sun Basket menu also supports special dietary needs, like vegan, low-carb, gluten-free, paleo, diabetes, Mediterranean, and more. The Menu also offers a few fresh and ready meals every week that only need to be heated!
Some great meals to try from the Sun Basket menu are South Carolina BBQ pork sliders with a carrot-raisin slaw or Filet mignons with tarragon béarnaise and roasted winter vegetables
Take note of all the great features offered by Sun Basket :
Organic and fresh ingredients
2 to 4 servings from almost 30 recipes each week
Delicious recipes are nutritionist-approved
Easy to cook meals, including 20 min recipes and even fresh ready to heat and eat meals
breakfast, lunch, and snacks options available as add ons
Customizable plans and option to customize your meals
Dietary meal plans – vegan, gluten-free, vegetarian, Mediterranean, and more
Exclusive! Get $90 OFF with FREE shipping + Free gift!
Bottom Line
If Blue Apron isn't for you, we are confident that at least one of the services we suggested above can be your best alternative to Blue Apron.
Try out some new meal types and dishes that are out of your comfort zone. You may be surprised at your palate and discover a whole new world of options.
Use our great beginner's promo codes to start your new journey! Bon Apetit!