Life is getting busier and busier; many professionals find themselves juggling many different work schedules and home life in this fast-paced era.
With the current situation, more and more people are now working from home but not necessarily find the time to cook meals for lunch or dinner or even go to the grocery store.
Several meal kit services serve oven-ready meal kits for easy prep meals. Three such companies are Hello Fresh, Sun Basket, and Home Chef, which offer tasty and nutritious oven-ready dinner meals. 
The focus of this review is on the Hello Fresh oven-ready menu, which they offer occasionally.
Hello Fresh Oven-Ready Meals
Hello Fresh is an excellent meal delivery service with delicious and healthy easy to cook recipes. The company offers some occasional oven-ready meals (alongside quick 15-20 minutes meals), but oven-ready meals aren't their focus.
If you are looking for a more permanent oven-ready solution, Home Chef or Sun Basket is your go-to place as they offer a full oven-ready menu.
As for HelloFresh, each meal option has full nutritional information and ingredients so you can monitor your calorie intake and stay healthy.
Hello Fresh oven-ready meals offer some great flavors. Those meals are quick and easy to prepare with pre-measured portions. There is also a full set of easy to follow recipe cards, with the instructor on how to prepare each meal and the nutritional facts per meal.
Hello Fresh Oven-Ready Meals:
Oven-Ready Chicken breast & Gnocchi Bake with Marinara Sauce & Italian Herbs
Oven-Baked Parmesan Chicken with Roasted Broccoli and Garlic Bread
Oven-Ready Soy-Glazed Chicken with Broccoli & Buttery Rice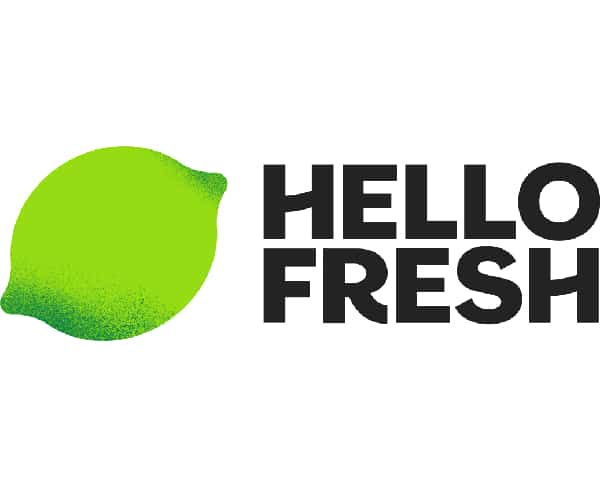 Get 18 free meals + free shipping + 3 surprise gifts
Benefits of HelloFresh Meal Kit delivery service:
Tasteful
You can prepare a great healthy meal at home without having to look for a recipe or shop around for the right ingredients. Hello Fresh's choice of oven-ready dishes includes tasty seasonings and sauces to elevate the meal's flavor. Adding these to fresh ingredients gives you a tasteful and succulent meal. 
Ease of Use
The meal kits are quick and straightforward to prepare. They come with easy to follow step-by-step instructions and the ingredients already selected and measured for you, ready for the oven.
We all know that a good meal can take hours to prepare. But Hello Fresh's oven-ready meals reduce your meal preparation time significantly. All you have to do is assemble everything in the aluminum trays provided and place it in the oven. 
Not only is your meal preparation short, but you avoided dirtying multiple dishes. Fewer dishes means you spend less time in the kitchen!
Portion Control and Controlled Calorie-Count
You don't have to worry about overeating unnecessary portions of food. All the ingredients are already measured and portion-sized for you in ready to serve portions.
If you are on a diet or watching your weight, you can easily monitor your calorie intake as the company provides detailed nutritional information for each meal.
Budget-Friendly
The Hello Fresh meals are not only easy to prepare, delicious, and nutritious, but also surprisingly affordable. 
Quality of Ingredients
You can rest easy when it comes to your meal ingredients.  The company works hard in trying to source fresh, quality ingredients for you. Its meats are sourced from suppliers that adhere to the USDA Inspection Guidelines and food safety programs. The company also works to reduce its impact on the environment continuously.
Bottom Line – Do We Recommend It?
Ideally, the Hello Fresh oven-ready meal kits would be a great option since Hello Fresh meals are always great, and the company provides an excellent service.
However, their oven-ready meal kits are not offered weekly. Therefore, for the time being, if you are looking for an on-going weekly delivery of oven-ready meals, we recommend giving Home Chef express meals or Sun basket oven-ready meal plans a try.