Losing weight can feel like an uphill battle, especially when so many conflicting messages and information are out there.
Noom is an app that takes the guessing out of weight loss using health and wellness coaches.
By curating a detailed meal plan for each person based on a questionnaire, the Noom app can guide users to healthier food options. Instead of counting calories, Noom uses psychology to teach you about your relationship with food.
So, how exactly does Noom work, and do they send food as part of the weight loss plan? Read on for additional details and a complete analysis of recommendations to get the best out of this weight loss app.
What Is The Noom App For Weight Loss?
The Noom app is a weight loss app that encourages you to develop healthy eating habits to lose weight successfully. When you first sign up with the app, you'll be prompted to take a long quiz so they can understand your needs and current relationship with food.
Once you fill out the detailed quiz, you'll be on your way to developing healthy habits that support weight loss in a good and balanced way. After you sign up, you'll be paired with a personal coach to help keep you on track with your weight loss program.
Every day, the app provides you with small lessons to help you develop a healthier relationship with food. By giving small nuggets of information at a time, you won't be overwhelmed when learning about yourself.
Instead of programs like Weight Watchers, where you count points for each food item, the Noom diet asks for daily insight into your food choices.
By plugging in your foods and exercise, Noom will be able to tell you which foods to continue eating and which to limit. A red foods/yellow foods/green foods system does this in the app.
As there's no exact diet, you'll be able to consume foods you like and still focus on losing weight by changing your emotional and behavioral food responses.
Does Noom Send You Food Home?
While Noom provides recipes that align with your goals, the app does not provide food. Instead, you will need to prep and cook at home, which may not work well for everyone. Those with busy schedules may find this challenging to follow, as you may not have time to get to the grocery store and cook meals for each day.
Instead of stressing about meal planning to lose weight, why not try a meal delivery service? 
Meal delivery kits and ready-to-eat meals are excellent ways to stay on top of your food intake. By scheduling meal deliveries, you can skip the meal-planning process. Each week, you'll receive nourishing meals that will help you stay on track with the Noom diet.
In each meal delivery box, you'll receive pre-portioned ingredients or pre-portioned meals that help ensure you're consuming the correct portions and calories with every meal.
Nutritionists or dieticians back many meal delivery services so you can be sure that you're receiving healthy, quality meals.
Another benefit to using meal delivery services is that you get to choose which meals you want. This means you have control over what you're receiving so it can better fit into your Noom meal diet.
The final advantage is that most meal kit delivery services provide meals curated by chefs. These meals are not only healthy but also delicious, making it even easier for you to stay on track with your goals.
If you're not sure which meal delivery services to proceed with, check out some of the best options below and what each service offer.
Recommended Meal Delivery Service To Use When On Noom
Here are some top meal delivery service options that can help you get the most out of the Noom diet, especially if you're on a tight schedule.
1# Green Chef
Custom Meal Plan Options With Farm Fresh Organic Ingredient Meals
Green Chef is a top meal kit service option for organic, locally sourced green food options. The service provides 30 chef-designed meals and meal kits that are super easy to cook, and can incorporate easily into your new Noom lose-weight diet.
Choose Green Chef if you're looking for a meal plan that can accommodate vegan, gluten-free, paleo, low-carb, Mediterranean, and more dietary restrictions, or even if you just have healthy habits of eating.
The Green Chef service also features many add-on options to complete your Noom menu, like fast healthy egg bites for breakfast, extra organic protein, and more.
Sample Menu For Green Chef That Can Help Lose Weight Successfully
Creamy Pistou Chicken Salad kale, grape tomatoes, carrots, feta, roasted almonds
Pesto Shrimp Couscous Bowls with rainbow chard and artichokes
Thai-Style Pork Salad with kale, bell pepper, beets, and shiitake mushroom sauce
Gluten-free creamy spiced fish stew with Tilapia, carrots, red pepper flakes, and chive cream
Holiday Deal! $200 OFF Across 5 Boxes, 1st Box Ships FREE!
2# Martha Stewarts & Marley Spoon
Home-cooked Meal Kit Options Designed To Help You Eat Fewer Calories
Martha Stewarts & Marley Spoon offer a tremendous weekly menu of meal kits designed by Martha Stewart herself, with health in mind. The menu features at least seven low-calorie and low-carb meal options every week, that can fit into the weight loss app Noom.
Martha & Marley spoon offers a flexible weekly subscription of two to six meal kits per week for two or four people. The service will help you save plenty of time on weekly menu planning and grocery shopping.
All of their meal kits are made with local, fresh, and seasonal ingredients, plus Martha's unique spice blends. You are guaranteed to enjoy the best home-cooked flavors in the comfort of your home, with no guilt attached.
Example Marley Spoon Menu Items For Weight Management
Grilled Chicken Thighs with Veggies & Almond Pesto
Mediterranean Chicken Skillet with Feta & Toasted Pita
Sweet & Sour Shrimp Stir-Fry with Snow Peas & Jasmine Rice
Mexican-Inspired Beef Lettuce Wraps with Fresh Salsa & Lime Crema
Up To 20 meals or $177 OFF - 56% OFF 1st box, $20 OFF Next 3
3# Hello Fresh Fit & wholesome Meal Plan
Balanced Meal Kits Made By Nutritionists, To Meet Your Daily Calorie Budget
Hello Fresh is maybe the most popular meal delivery service in the country, operating for years now.
The Hello Fresh wellness plan is an excellent choice for those seeking meals that promote emotional and physical health, aka holistic diets. The meals delivered are curated to provide delicious tastes while making you feel good about your weight loss process.
These meals are approved by a nutritionist and feature low-carb and low-calorie options. Each available meal is designed to be ready in about 30 minutes.
The Hello Fresh meal kit subscription is offered for four or two servings per meal, with two to six meals per week, as you choose.
Menu Items From The Hello Fresh Weight Loss Program
Spicy Kale Caesar with Chicken tossed with Avocado, Tomato & Tortilla Chips
One-Pot Chicken Sausage & Bean Soup with Kale & Carrot
Creamy Dijon Dill Chicken with Roasted Potatoes & Broccoli
Vegan Curried Chickpea Lettuce Wraps with Sweet Potato, Peas & Red Pepper Cilantro Sauce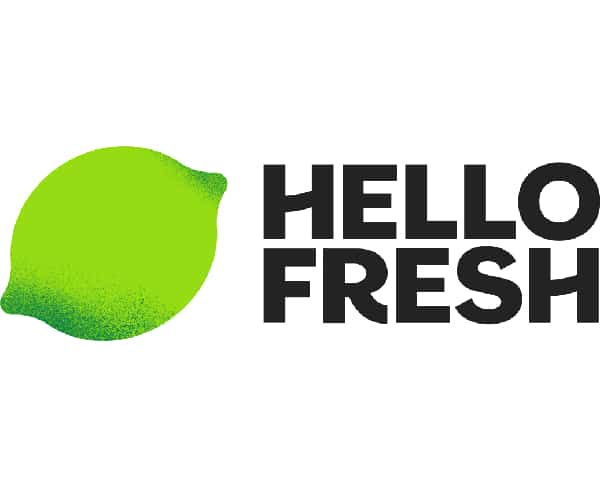 Holiday Deal! 22 FREE meals + FREE shipping + 3 FREE gifts
4# Factor
Easy Weight Loss Programs With Heat And Eat Healthy Meals
Factor is an excellent option for ready-made meals that are dietitian-designed. You don't have to do meal prep or clean-up with this delivery service. This is one of the top options for those who don't have time or don't want to cook meals each day/week.
Besides calorie-smart options, you can choose meals that align with other dietary needs. Additional options include Keto, plant-based (vegan), and vegetarian.
The available meals are single-serve, so you won't have to portion the food once it arrives. Instead, you'll simply need to microwave your chosen meals, and they'll be ready to eat in a few minutes.
With Factor, you can choose between six to 18 single-serving meals each week, based on your needs.
Factor Weight Loss Plan Menu Items For Balanced Diet:
Yia Yia's Greek Beef Bowl with Garlic Zucchini & Spiced Sour Cream
Rosemary Pepper Pork Chop with Haricots Verts topped with Mushroom Cream
Shredded Chicken Taco Bowl with Roasted Corn Salsa & Cilantro Lime Sour Cream
Citrus Mojo Chicken Breast with Rice, Stewed Black Beans & Poblano Plantain Mash
Exclusive: Get $40 OFF with Factor
5# Home Chef Calorie-Smart Meal Plan
Choose From Many Low-Calorie Options For Losing Weight
Home Chef is the top meal delivery service in the US. This meal delivery service provides healthy foods with ingredients sourced from farms to provide high-quality meals.
While Home Chef has multiple meal plans, including carb-conscious options, the calorie-smart meal plan is a great choice to work with a Noom diet.
Like the other delivery companies, each meal arrives pre-portioned, making it easier to adhere to Noom's guidelines.
With options for 15-minute meals, oven-ready options, meals to grill, and more, you'll be able to easily find Home Chef dishes that fit into your new healthy lifestyle. You can even add appetizers, snacks, desserts, and salads so you can get all your lunch/dinner dishes in one spot.
Each recipe is labeled with common allergens, so you can easily choose the options that work best for you.
Example Home Chef Menu Items For Weight Management :
Mango salsa verde shrimp tacos with slaw
Fire-roasted tomato chicken with cotija butternut squash and roasted poblano
Balsamic-fig pork chop with parmesan asparagus
Maple dijon-glazed salmon with broccoli and peppers
Honey cashew shrimp with broccoli fried rice
16 FREE Meals or 60% OFF of each of the first 3 boxes
How Much Does Noom Cost?
The Noom weight loss app is a subscription service. While the Noom app usually advertises a free one-week trial option, the subscription costs, as of January 2023, are up to $59 per month. The price per month goes down if you pre-register for an auto-recurring plan.
Each plan Noom offers is individualized per user, and the Noom app changes the recommended duration of the plan needed based on the personal goals of weight loss.
Usually, since Noom is based on long-term results through habit and behavior change, the recommended duration will be at least six months.
Final Thoughts On Noom Diet and Supporting Meal Delivery Services
Noom diet is an innovative app that uses science to educate you on your meal choices. The app was built to support good eating habits and healthy weight loss.
By learning about what works for you, you'll be more likely to continue the healthy eating habits that you've learned.
While the Noom program is a significant first step for most, grocery shopping and creating diet plan meals can be challenging and time-consuming. It can also be confusing for Noom users to know how much to eat of certain foods or in general.
You can avoid this and make your life easier by including a meal delivery service option like Green Chef or Hello Fresh into your Noom lifestyle – for healthy, portion-controlled, and nutrient-dense meals that are perfectly portioned.
Whichever service you choose, make sure to use the coupons we offer to our readers!