Putting together worthy and delicious meals for yourself or your family is far from being an easy task, and it gets even more difficult if you're trying to eat healthily. Fortunately, meal kit services like Hello Fresh have made it easier for busy people to manage to get a delicious meal on the table.
But what if you also want to lose-weight, or tightly manage your current weight? Does HelloFresh have low-calorie meal options to support it? The answer is- YES!
Today, we'll take a closer look at one of the most popular meal kit providers- Hello Fresh – and closely review their low-calorie meals (named Calorie-Smart) to see if it's worth the hype.
The Hello Fresh Low-Calorie Menu
Hello Fresh offers plans for two people and four people, with an option for two to five recipes per week. As part of their extensive menu of 20 meals per week, Hello Fresh offers few calorie-smart meals every week (at least four meals). So, while there isn't a low-calorie plan per se, they offer a plethora of low-calorie options, which makes them a smart meal delivery service choice for anyone who is watching their calorie intake.
From exploring the Calorie Smart meal kits, it is notable that you will ditch the same old bland go-to low-calorie foods we all know. Each week, a new menu offering different classic choices with a twist.
At this point, you probably ask yourself, what is the calorie count on HelloFresh Calorie-Smart meals per serving?
HelloFresh promises that all the calorie-smart meals have 650 calories or less per serving. When we looked at the calorie-smart meals menu, we noticed that most meals indeed contain much less than 650 calories.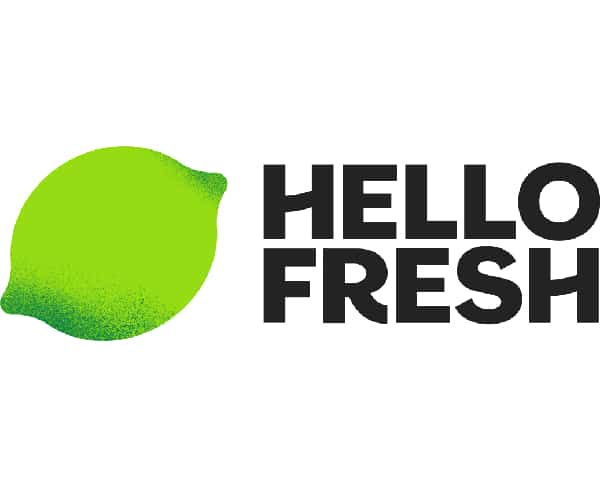 Get 18 free meals + free shipping + 3 surprise gifts
Benefits of Hello Fresh
Tasty Meal Kit Options
Of course, tasty food is the central selling point of Hello Fresh and other meal kit companies.
Hello Fresh is known as America's #1 Meal Kit, which offers a wide range of filling low-calorie foods made to satisfy your taste buds. You can choose from a selection of dietitian-approved healthy meals and discover a whole new world of exciting flavors. 
Helps with Weight Loss
Hello Fresh Calorie-smart meal kits offer an excellent way to make smart choices based on your dietary needs. Each weekly menu has several low-calorie dietitian-approved options available, so you'll never have to worry about a lack of choice if you're counting calories.
Time-Saving and Convenience
Then, there's the time you'll save. Hello Fresh eliminates the need for meal planning and to make multiple trips for grocery shopping each week.
When your box arrives each week, you'll notice that most of the hard meal prep work has been taken care of for you as well. All you'll need to do is follow the recipe cards and whip up a delicious super easy-to-cook meal, which usually takes about a half-hour or less cooking time.
Variety That Changes Per Week
Hello Fresh offers a large number of meals per week that you would want to get. Every recipe is chef-designed and full of fresh ingredients.
Apart from low-calorie meal kit delivery dinners, you can also choose from a selection of vegetarian, pescatarian, kid-friendly, family-friendly, low-carb, and many more recipe options every week.
Fresh ingredients
Hello Fresh delivers high-quality, seasonal, and farm-sourced produce to your home every week. Hello Fresh concentrate on what produce looks and tastes best. The company works with trusted and sustainable partners to ensure the high quality of seasonal and farm-sourced produce. The ingredients are delivered to you as a customer at peak freshness. That way, you get to eat and enjoy smart home-cooked foods at an affordable price per meal.
Eco-Friendly Choice
Hello Fresh makes it easy to reduce the strain you place on the environment. Each order is shipped in a completely recyclable box, and the ingredients are perfectly portioned to eliminate food waste. The suppliers that Hello Fresh works with are also industry leaders concerning their farming and herding practices.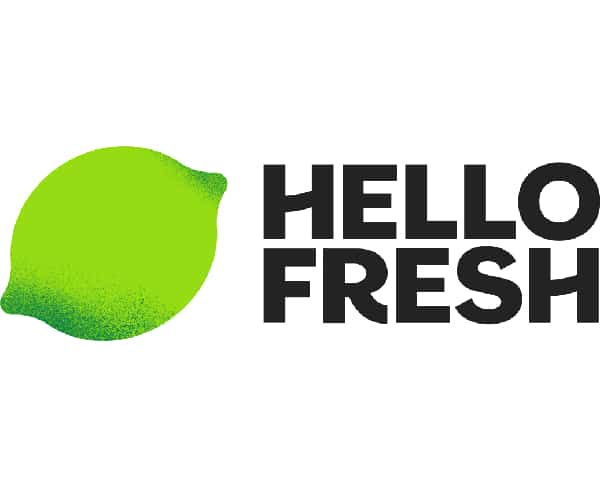 Get 18 free meals + free shipping + 3 surprise gifts
Our Experience with Hello Fresh
Our Hands-On Hello Fresh Low-Calories Plan Review
Even though we tried the Hello Fresh meal kit service many times, we wanted to get the calorie-smart meal plan's full experience.
We placed our first order with Hello Fresh low-calorie meals and waited a few days for our meal box to arrive on our chosen delivery day. Like clockwork, it showed up on time in a neatly packed delivery box.
As I unpacked the box, we were impressed by Hello Fresh's commitment to sustainability. Every aspect of their packaging, down to the ice packs, are recyclable. Every part of the unpacking process was easy, and in a few minutes, we had everything unpacked into the refrigerator, ready to cook.
We got to try three different meals in this delivery, and here's what we thought of our Hello Fresh meals:
Grilling Cheese & Veggie Jumble
We were beyond excited for this dish as it allowed us to try grilling cheese, a supposedly delicious ingredient that you wouldn't expect to eat on a low-calorie diet.
The meal came together quickly, and in about half an hour, it was served to the table.
As for the flavor, it did not disappoint! Thanks to its high melting point, the cheese stayed firm when we fried it in a pan. The heat from pan-frying only heightens the salty and savory qualities. The vegetables – tomato, creamy avocado, sweet potatoes, and herbs – all beautifully played off each other. Simultaneously, the grilling cheese offered a delicious and savory flavor that sent the dish to the next level.
It was almost hard to believe that this rich and flavorful dish contained only 610 calories. We highly recommend giving it a try when it's on the weekly menu.
Apricot Ginger Chicken with Crisp Roasted Green Beans and Buttery rice – 
We had high hopes for this recipe since we love apricot jam, and the combination with fresh ginger sounded really interesting.
This meal was effortless to prepare. It was indeed as simple as throwing some green beans on a baking sheet and roasting them, cooking the rice, and searing the generous lean and clean chicken breast on the pan.
About a half-hour later, dinner was on the table. The chicken was juicy and flavorful, and the vegetables were perfectly roasted with just the right amount of char. As expected, we loved the apricot jam and ginger sauce on top. It brought a simple chicken breast dish to the next level!
Altogether, this dish was very impressive and came in at only 570 calories, perfect for a weight-loss diet dinner.
Shrimp & Zucchini with Basil Oil over Jasmine Rice
Finally, we arrived at the tasty and fresh-looking shrimp & zucchini over rice dish. We were excited to try this dish as it offered an interesting new take on a vegetable that we love: the humble zucchini.
This dish came together lightning-fast and easy, following the step-by-step recipe card. It was on the table in about 25 minutes.
Once again, we were pleasantly surprised by this interesting and flavorful recipe. We LOVED the concept of raw zucchini sliced thinly, which provides all the fresh crispness while also holding the citrus marinade's fresh flavors. It brought a nice contrast to the chili shrimp and warm white jasmine rice.
At only 600 calories per serving, this meal fits perfectly into a low-calorie diet for weight loss.
Other Low-Calorie Hello Fresh Meals You Would Want to Try:
We gathered a few more mouthwatering low-calorie meals that are super easy to cook:
Wasabi Soy Chicken with Ponzu Roasted Broccoli & Ginger Rice – only 580 calories per serving
Pimentón Pork Tenderloin with Bell Pepper-Potato Hash & Creamy Lemon Herb Sauce – only 540 calories per serving
Jeweled Chickpea Couscous Bowl
with Chermoula Spiced Roasted Veggies – only 460 calories per serving
Sizzling Ginger Shrimp with Katsu Sauce with Scallion Rice & Roasted Green Beans – only 600 calories per serving
Tuscan Chicken & Bacon Filled Ravioli with Peas & a Tomato Parmesan Cream Sauce – only 560 calories per serving
All Kale Chicken Caesar with Tomato, Croutons & Parmesan – only 520 calories per serving
Beef Tenderloin with Mushroom Sauce with Roasted Brussels Sprouts & Fingerling Potatoes – only 600 calories per serving
Final Thoughts – Is Hello Fresh Worth the Money?
Our honest take is that it sure does, for many notable reasons.
Meal kit services like Hello Fresh make it easy to make delicious home-cooked meals in less time, with less prep work. Thankfully, there's also plenty of options for those of us with specific dietary needs, such as low calorie or low carb diet, for smart and healthy weight loss.
The Hello Fresh low-calorie meal kits we tried were all delicious and super easy to cook at home. We found it a fun way of eating healthy and managing a good and balanced weight loss process. We can't wait for our next Hello Fresh box to arrive, AND WE HIGHLY RECOMMEND GIVING IT A TRY!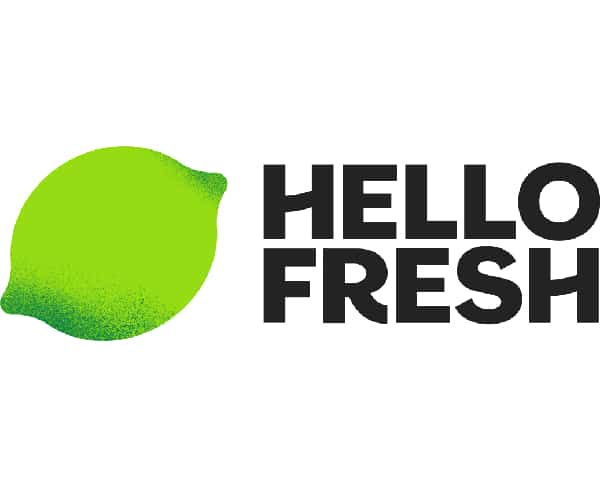 Get 18 free meals + free shipping + 3 surprise gifts