Many medical conditions require a special diet. The meal delivery services industry is well aware of this need. Therefore, many new and well-established services extend their menu offerings to support different nutrition and dietary needs – like the needs of the diabetes diet.
If you have a condition of diabetes type one or diabetes type two and are looking for a diabetic meal delivery service to make your life just a little easier, it can be hard to know where to start, as there are so many options out there.
What Are the Dietary Needs of Diabetics?
For people with diabetes to stay at an optimal health level, it's essential to maintain healthy blood sugar levels. It's necessary to maintain an active lifestyle and consume diabetes-friendly meals to keep blood sugar within a healthy level. In many cases, a weight loss diet is also needed.
Many doctors advise counting carbs and monitoring carb intake for each meal, as this form of food affects blood sugars more intensely than others. As carbohydrates turn into glucose once you consume them, they directly impact blood glucose.
This means consuming what is known as low-carb or carb-conscious meals. These meals should be carb-conscious and contain healthy fats. Adding in nonstarchy vegetables, starchy vegetables, fruit, grains, protein (including lean meats), and dairy are essential to ensuring nutritious meals are consumed.
Those with gluten sensitivities or coeliac disease can opt for gluten-free meals to maintain their health. This also applies to those with dairy sensitivities; dairy-free milk is sufficient to provide the necessary nutrients.
Besides consuming healthy meals, the time you eat and the portion size will affect your diabetes and health. Prepared meals or diabetic meal plans can be an excellent choice for those struggling with portion control.
A diabetic meal delivery service can also teach those with diabetes how to portion meals at home properly.
Does Hello Fresh Diabetes Diet Plan Exist?
Hello Hello Fresh is a great company that offers an extensive menu, and as part of the menu, has a few low-carb meals, named 'carb-smart' on the menu, that can suit people with diabetes.
Hello Fresh For Diabetics
Carb-Smart Meal kits – Diabetics-Friendly Meal Options:
Hello Fresh offers meal kit delivery services which include Carb Smart Meal Kits. These kits range from American-style meals to Italian, Asian-inspired, and Tex-Mex varieties. Below are a few diabetes-friendly meals to choose from.
Sesame-Crusted Chicken Salad – this meal has a spinach base, mandarin orange slices, and a peanut dressing.
One-Pot Turkey Cannellini Kale Soup – this option is full of lean protein, veggies, and chicken broth.
One Pan Mushroom Cauliflower "Risott0" – use this option as a low-carb replacement for standard risotto.
Steak with Creamy Thyme Sauce – the final dish is an herby potato, carrot, and steak meal with a creamy sauce topping.
Tuscan Chicken with Balsamic Tomato Sauce – this Italian-style meal includes mashed cannellini beans, green beans, and pan-roasted chicken.
Southwest Turkey & Cauliflower Rice – this meal offers a bed of cauliflower rice topped with spicy turkey and a creamy red pepper crema.
Thai Shrimp with Candied Peanuts – this option includes zesty chili Thai shrimp over a cabbage and arugula salad base.
Hey, Honey! Salmon – crispy salmon fillets are topped with a lemon sauce with potato wedges and green beans to the side.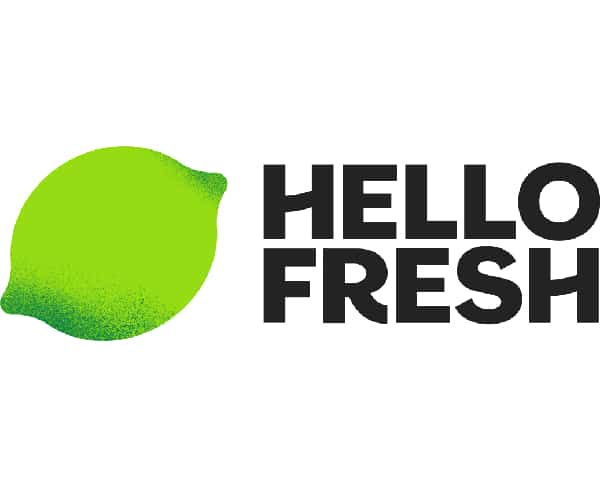 70% OFF Your First Box With Free Shipping!
What Are the Benefits of Hello Fresh Carb-Smart Meals For Diabetics? 
Ordering from this diabetic meal delivery program allows many benefits to those with diabetes.
Maintaining Your Diet
The first notable one is the ease of maintaining your diet. Finding tasty low-carb diet meals is easy with meal delivery services like Hello Fresh! That means you can more easily manage diabetes by eating designed low-carb meals which mimic favorites that are not typically low-carb.
Making diabetic meals that offer a delicious taste and are pre-portioned makes it easier to consume healthy foods regularly without binging on greasy foods or other non-healthy foods that will throw your blood sugar levels off.
More Choice  For Less Boredom Dinner Time
The Hello Fresh low carb weekly menu comes with a wide recipe variety. Pick from a different selection of menu and add-on market items, all crafted and curated by the Hello Fresh chefs for maximum enjoyment of flavors. Apart from the low carb meals, you can also find meal options for vegetarians, pescatarians, kid-friendly, calorie-smart diet (good for weight loss), and more.
Less Stress Over Cooking
The Hello Fresh meal kit delivery service provides quick recipes with easy prep work. Most recipes don't take more than 30 min to cook, so following a low-carb meal plan has never been easier. With Hello Fresh, you will get a weekly delivery of fresh pre-measured ingredients, plus user-friendly recipe cards, directly to your doorstep.
Flexible Meal Plans
Apart from having your dinner meal kits delivered, you can add extra groceries or meals to any week's order. You can also change your delivery day, skip weeks when needed, or cancel your subscription at any time, with no hidden obligations.
Any Other Diabetic Meal Delivery Services We Recommend?
After much research, our team at the Meal Kit Comparison was delighted to compile an in-depth review of the best meal delivery options for diabetes people.
Our #1 vote for the best meal kit service to support diabetics' diet is Sun Basket, for many reasons:
Their Diabetes-Friendly menu was designed in collaboration with the American Diabetes Association.
The Diabetes-Friendly plan Meals include appropriate carbohydrates from whole grains, beans, and lentils. 
The plan meals also meet a diabetic diet's fiber requirements, with at least five grams of fiber per meal. 
The plan meals are Calorie-Conscious, with 700 calories or less per serving – designed to help you with weight loss
The plan meals contain plenty of protein, with at least 15 grams per serving
meal options include saturated fat – less than 10% of total calories per meal
Sun Basket uses only high-quality organic ingredients in their meals
Exclusive! Get $90 OFF with FREE shipping + Free gift!
If you are looking for a prepared meal delivery service – your best meal delivery company, in our opinion, would be BistroMD!
BistroMD is a brainchild of Dr. Caroline Cederquist, a specialist in bariatric medicine, which focuses on how the body transforms food into energy. BistroMD provides fully prepared diabetic-friendly meals with a dedicated plan for diabetes. The meals in this plan are designed to provide the best possible nutrition to support your health and easily manage your menu.
People with diabetes know how important your diet is to keep your blood sugar level balanced. It can make the difference between living normally and battling crippling health issues.
However, it can be exhausting to continually focus on healthy eating, checking the ingredients you use, meal planning, and finally, meal preparation. It can almost feel like a full-time job!
Get 25%+ FREE Shipping from BistroMD
Why Use Diabetics Meal Delivery Program?
The beauty of using a meal kit and/or a prepared meal delivery service is that they look after your weekly menu's organization.
A meal delivery service is incredibly convenient and will mean that you will have much more free time. That way, you can focus on what you love doing and staying healthy!  
Meal kit and prepared meal services look after the recipe creation, meal planning, grocery shopping, and in some instances, the meal preparation and cooking for you.
Companies that offer a diabetic-friendly plan consult with nutritionists and certified practitioners to design menus that are delicious and include all nutrients you need to maintain a healthy lifestyle. 
That means that not only will you be spending less time worrying about what you are going to eat, but you will also be enjoying delicious and nutritionally well-balanced meals.
Why Use Our review?
At the Meal Kit Comparison, our team is always busy trialing, testing, and reporting back on the individual companies that make up the meal kit industry.
We make sure to have experience being genuine customers for each company that we review. This way, we can report on the whole process from subscription to meal ordering.
We order a range of meals on an ongoing basis to ensure that we can assess how they are delivered how easy they are to prepare, cook, or heat. Then we, of course, consider the taste, quality of ingredients, and how enjoyable the meals are to eat.
When we assessed companies that provided the best options for a diabetic diet, we looked first at how well the companies understood this diet's needs. Then we looked at the range of meals and recipes offered on the menu, the style of meals, and, of course, the taste!
Yes, people with diabetes can eat ready-made meals. For those with a busy schedule, ready-made meal services offer meals that help sustain their dietary needs and support healthy weight loss. 
Luckily, many meal delivery companies, like Sunbasket, BistroMD, or Freshly, have launched meal plans with low-carb options.
Keep in mind; it's necessary to choose meals that align with your doctor's customized meal plan. For example, if your doctor recommends seafood options that tie into a low-carb diet, opt for meal kit delivery services that provide these offerings.
Multiple diets are recommended for those with diabetes; this includes the DASH plan, the Mediterranean diet, paleo, vegan, vegetarian, or gluten-free diet. Below is a quick summary for those unfamiliar with each diet.
DASH plan – this diet option limits salt, portions, sweets, red meat, and sweet drinks in favor of meals with minerals like calcium and magnesium.
Mediterranean diet – Those who pursue this diet will mainly consume meat with a higher healthy fat intake, vegetables, and fats from vegetable sources.
Paleo diet – This diet's basis is around the food items eaten by early ancestors, including meat, nuts, berries, and healthy fat from vegetables.
Vegan plant-based diet- Those consuming a vegan diet avoid animal products, including meat and dairy.
Vegetarian diet- This diet is similar to eating vegan fare, though vegetarians consume dairy.
Gluten-free diet- This option is pretty straightforward, with dieters avoiding gluten-based products, including sauces, bread, and grains that have gluten in them.
While these diet plan options are all quite different, the main takeaway is that they can be adjusted to the individual's needs to simultaneously maintain healthy blood sugar levels and fit other dietary needs.
It's essential to ensure meals contain a good amount of fiber, lean protein, a variety of produce, fats from vegetables, low-fat dairy, and carbs that are less processed.
It's good to note which types of foods to avoid, including highly processed grains, sweet foods, dairy with high-fat content, refined flour-based foods, fast food, fried foods, and foods that contain more than a 20 in terms of glycemic load.
Each of the above diets includes its version of food items corresponding to the do and don't eat list. Consuming the right foods for your body, an exercise plan, and your doctor's guidance will yield the best results.
As of 2019, Blue Apron offers meal delivery plans that incorporate some diabetic-friendly meals. Blue Apron has partnered with the American Diabetes Association to create healthy recipes for this diet needs.
The meal choices include healthy grains, lean meats, and vegetable-based healthy fats like peanuts and olive oil. These meals are geared toward those with diabetes are updated weekly, ensuring new meal options are available for purchase.
To opt for this meal option, customers can choose the Signature style of meals and then manually select their meals for delivery. It's important to note that  most Signature meals are not aimed at people with diabetes, so ensure you look through the notes for each before selecting the dishes.
Like many meal kit delivery services, Blue Apron offers an option for those on a low-carb diet. These meals work well for carb-conscious people and those following a Weight Watchers diet. The carb-conscious recipes provide a balanced approach to carb consumption by replacing refined carbs sourced from white rice, white flour, or cane sugar with high-fiber foods like vegetables and whole grains. The carb-conscious recipes offer a max of 42g net carbs per serving, 
While these meals provide lower carbs than some other meal choices, they are not explicitly designed for those with diabetes. Therefore, please check the ingredients of the meals to ensure they align with your specific dietary needs before purchasing.