Convenient Meals For Easy Healthy Eating!
Washington, DC is a fantastic location for foodies. It is filled with rich history, landmarks, and delicious food options like old-school burgers, amazing steakhouses, and oversized pizza slices.
While it may be fun to enjoy these types of foods in your favorite local restaurants, they're usually not healthy or balanced on the calorie count. Many find it challenging to balance healthy eating with a busy schedule.
So, how can you maintain a healthy lifestyle while working long hours, taking care of a family, or both? One solution is receiving nutritious meals delivered to your door.
Below, you'll find information on the best meal delivery services offered in the DC area. This way, you can find healthy meals that work with your schedule and dietary needs.
What Is A Meal Delivery Service, And How Is It Different From Food Delivery? 
A meal delivery service is a service that offers delicious and nutritious meals and meal kits to enjoy at home. They work with all different schedules and needs due to the varying options available.
If you're short on time, you can enjoy the heat-and-eat meals. If you're looking to boost your cooking skills but can head to the grocery store, meal kits are a great option. With pre-portioned meals, there is little to no food waste.
The best game-changer is that these meals are typically curated by chefs who work with nutritionists or dieticians to ensure the meals work with a healthy lifestyle.
Food delivery services are companies like UberEats, Caviar, etc., that deliver food from local restaurants. However, the meals are not guaranteed to be healthy when using a food delivery service. These meals are typically greasy, too large, and don't use fresh or high-quality ingredients.
Have No Time? Here Are The Best Meal Delivery Service DC:
Let's look into the meal prep services the DC area offers.
Below are details on each, along with a few example meals that you can find on their weekly menus.
Sunbasket
Healthy Fresh Meals Locally Sourced
Sunbasket is an excellent option for anyone who wants meals that taste delicious and are consciously sourced.
These Sunbasket meals are designed by chefs and use all organic ingredients from local farms.
These easy healthy meals can be customized to your dietary needs and include vegan, gluten-free, dairy-free, and paleo options. Each meal contains two to four servings, as you choose, with the option to select two or more meals to be delivered at your doorstep per week.
Sunbasket is perfect for easy meal planning for individuals, couples, or small families looking to eat healthily.
Choose Sunbasket If You Want:
Paleo, vegan, dairy-free, low-carb, Mediterranean diet meal plans, and more
Sustainably and organic sourced food from local farmers in the US, including protein and produce
Seasonal fresh meals curated by top professional chefs
Meal kits or quick prepared meals that you can just heat and eat
Ability to add Breakfast, lunch, snacks, desserts, sauces, and extra protein to each box
Flexible delivery days
A Few Meals That Can Be Found On The Sunbasket Menu:
Cashew-lime glazed chicken with bok choy and orange salsa
Curried pork with roasted root vegetables and apple-ginger-olive oil mostarda
Black Angus rib-eye steaks with bagna càuda, broccoli, and radishes
Salmon cakes with tahini goddess dressing and celery-radish salad
Fully cooked beef donburi rice bowl with edamame and kimchi-lime vegetables
Exclusive! Get $90 OFF with FREE shipping + Free gift!
Blue Apron 
Elevated Dinners To Enjoy At Home Every Week
Blue Apron is a top choice for those who want a variety of weekly meals ranging from premium meals that are restaurant-worthy to health-conscious nutrient-dense options and homecooked favorites and classics.
Each meal uses high-quality ingredients that are fresh and ready to cook with. Blue Apron's meals are chef-curated and feature easy-to-follow instructions for home chefs.
Besides responsibly-sourced ingredients, the service also provides their customers recyclable packaging for each meal kit box.
Choose Blue Apron If You Want:
Yummy elevated recipes with a twist
Diabetes-friendly, pescatarian, weight-loss-friendly, and vegetarian diet options weekly
Plan options for two to four people
Some one-serving premade fully cooked meals
Responsibly sourced ingredients fresh vegetables delivered each week
Options for premium meals, easy prep meals, and heat-and-eat choices
An optional market for kitchen staples like aprons, cookbooks, and even wine pairings
A Few Meals That Can Be Found On The Blue Apron Menu:
Miso-honey tilapia with sesame-roasted asparagus & garlic rice
White cheddar Beyond Burger™ with balsamic-glazed onion & roasted potatoes
Sautéed beef & bok choy with marinated radishes & spicy mayo
Romesco chicken bowl with quinoa & kale
Chicken meatballs with coconut curry & quinoa
$110 OFF across 5 orders—plus, first order ships FREE!
Home Chef 
Easy, Fresh Homecooked Meals
Home Chef is an excellent meal prep service offering balanced meals that are updated classics.
You can quickly make the Home Chef meals without measuring ingredients, as everything arrives pre-portioned.
This meals service is excellent for those who enjoy cooking via other methods like grilling and baking.
Out of the vast Home Chef weekly menu, you can choose between elevated meals, easy-to-follow meal kits, 15-minute recipes, and even some prepared meals each week.
Something unique about Home Chef is the ability to plan your meals weeks in advance. This is an excellent option if you're busy and can only commit to scheduling your meals once a month.
Choose Home Chef If You Want:
Meal options that can be made in 15-minutes or less
Choice of elevated meals, family-sized meals, and oven-friendly options
Ability to swap out protein to the one you prefer
Calorie-conscious, carb-conscious, and vegetarian options for those with dietary needs
Extra meals available at local Kroger stores for easy access
A Few Meals That Can Be Found On The Home Chef Menu:
Parmesan crusted NY strip steak and tomato bacon shrimp with chocolate lava cake with asparagus and fingerling potatoes
Classic chicken marsala with mushroom sauce
One-pot zesty Italian sausage and mushroom risotto with goat cheese and green onions
Potato chip crusted chicken with sour cream and onion crema
Sesame sweet potatoes and avocado with sugar snap peas and jasmine rice
Freshly
Ready-Made Gluten-Free Meals Delivered
Freshly is the perfect meal plan for anyone who wants a homecooked meal but doesn't have time to prep and plan each week. Nearly all of the items are gluten-free, making it easy for those with gluten sensitivities to find healthy options easily.
There are additional options to choose from: high protein, low calorie, dairy-free, and plant-based. Choose between individual portions or larger portions for couples and families.
Side dishes and entrees are available to pick from each week, making it easy to find lunch and dinner options.
Choose Freshly If You Want:
Gluten-free meals that are ready in minutes
Chef-cooked, pre-portioned meals
Lunch and dinner options to choose from
40+ options to choose weekly
No mess meals that help you stay healthy
High protein, soy-free, dairy-free, and vegan options
A Few Meals That Can Be Found On The Freshly Menu:
Cauliflower shell beef bolognese with nonna's soffritto & Italian cheeses
Oven-baked sweet potato cakes with mole sauce & turmeric rice
Brown-butter pork & cauli shells with roasted butternut squash
Three-grain harvest bowl with almonds & cilantro-turmeric sauce
Slow-cooked red wine beef brisket with creamy mash & garlic-oregano vegetable salad
Get $140 Off Your First 5 Orders
Dinnerly
Most Affordable Meal Delivery Kit Service
Dinnerly is a favorite among many who have a tight budget, as it's the most affordable meal delivery service.
Even though it's budget-friendly, Dinnerly does not use low-quality ingredients. However, by simplifying the number of ingredients used and keeping the instructions digital, Dinnerly can still offer fresh ingredients and tasty meals.
Over 30 meals are available to choose from each week, guaranteeing you'll find options you'll love.
Choose Dinnerly If You Want:
Affordable meal kits with high-quality ingredients delivered every week
30+ recipe options to choose from weekly
Breakfast, lunch, and dinner choices for all tastes, plus some quick desserts
Kid-friendly, one-pot, under 30-minute, and holiday-specific choices
Ability to choose meals that are low-calorie, vegetarian, dairy-free, and more each week
A Few Meals That Can Be Found On The Dinnerly Menu:
Seared steak with garlic-roasted potato wedges
Crispy chicken Milanese with marinated tomato & arugula salad
Red pepper pesto spinach & ricotta ravioli:
Low-cal Irish beef stew with garlic-parsley gremolata
Lemon juice and butter Tilapia with mash & spinach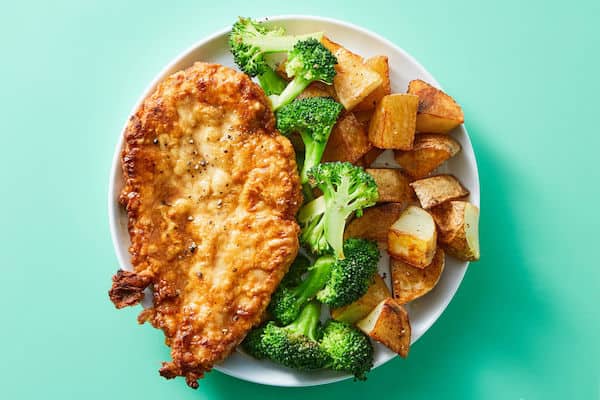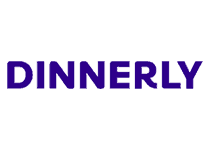 Dinnerly Special - 57.5%-20%-20% OFF For The First 3 Boxes!
HelloFresh
Easy Home-Style Classic Meals To Cook At Home
Hello Fresh is a top choice among many in the DC area, and with their delivery spanning both the US and overseas locations, it's easy to see why.
This meal delivery company provides fresh ingredients that are pre-portioned each week. In addition, they offer home-style meals with a twist that is easy to cook for chefs of all cooking levels.
You can choose from an impressive 50+ meals and market items each week, so you'll never be bored with meals.
Choose HelloFresh If You Want:
Quick, easy recipes with detailed directions
A long list of meals to choose from weekly
Tasty updated home-style meals
Options for low-calorie, low-carb, and vegetarian options
Ability to choose between classic, family, and a vegetarian meal plan to better suit your needs
Excellent customer service when you need assistance with your subscription
A Few Meals That Can Be Found On The Hello Fresh Menu:
Crispy kickin' cayenne chicken cutlets with mashed potatoes, carrots & a honey drizzle
One-pan Santa Fe pork tacos with Monterey jack & cilantro lemon slaw
Sesame soy chicken bowls with chili mayo, cilantro & crispy onions
Nacho crunch burgers with siesta potatoes
Sesame glazed sweet potato tacos with creamy slaw & sriracha crema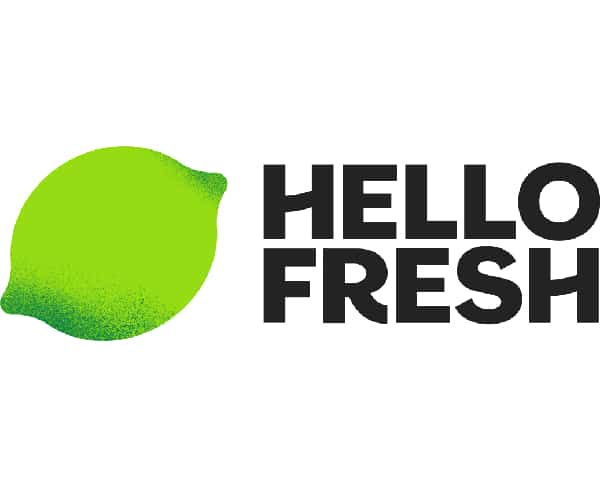 70% OFF Your First Box With Free Shipping!
Final Notes About The Best Meal Delivery Services In Washington, DC
Using one of these meal delivery services makes it easier to maintain a healthy lifestyle and to have fewer visits to grocery stores.
Whether you need prepared meals delivered or under 15-minute meal kits, there's an option that can easily fit your needs.
Next time you reach for the phone to order from a food delivery service or make an expensive takeout, consider checking out one of the above for chef-designed nourishing meals at attractive prices.