One of the main assumptions we hear about
meal delivery kit service
is how expensive it is vs. doing the grocery shopping yourself. Obviously, some companies work out to be more expensive (meal kits like Sunbasket or Hello Fresh), but some great options would be hard to beat when it comes to the low-cost price. Today we will be looking at two meal delivery services focused on the bottom line and providing the
most affordable meal kit
on the market –
Dinnerly
vs.
EveryPlate
– The big $5 meal kit battle!
Continue Reading Our Full Comparison – Dinnerly Vs. EveryPlate
Dinnerly
EveryPlate
Best for
Low-cost meals with easy and fast-to-cook recipes
Affordable meals to cook at home
Ingredient Sourcing

High Quality
Antibiotic-free chicken
Local farm veggies

High Quality.
No particular info reg sourcing

Special diets
Vegetarian, low-calorie, low-carb, gluten-free friendly, dairy-free, kid-friendly
Vegetarian, premium meals at extra cost.
Plans
Two or four, with an option for a 100% vegetarian plan.
Two or four people
Meal variety
20 meal options per week
14 meal options per week
Add ons
Protein packs, breakfast, and dessert
Protein packs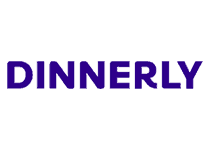 Dinnerly Special - 57.5%-20%-20% OFF For The First 3 Boxes!
Dinnerly Vs. EveryPlate Meal Plans Available:
Dinnerly and EveryPlate offer two meal kits plan options –a two-person plan and a family of four people plan. 
Dinnerly offers to get 3-6 meals per week, and you can also make your box 100% vegetarian. With Every plate, you can choose to get 3-5 recipes per week.
Dinnerly Vs. EveryPlate- Meal Kits Variety:
Dinnerly is definitely the winner in this category, with a menu made up of over 20 different meals every week, plus a selection of tempting protein packs and dessert add-ons option.
Dinnerly meal options seem to be focused on easy and fast cooking. The recipes can generally be prepared in 30 minutes or less. The reach menu includes classic meat and seafood meals, vegetarian meals, low-carb meals, low-calorie options with balanced nutritional value, gluten-free friendly meals, and kid-friendly meals.
EveryPlate has a menu made up of 14 different meals every week. The EveryPlate meals tend to be quite classic, with easy cooking recipes. As an EveryPlate customer, you do have the option to upgrade some meals for $2.99 to include premium items like grass-fed steak or shrimps.
When looking at the style of meals on the menus of Dinnerly vs. Everyplate, you will be able to find meal styles from all around the world:
Asian-style meals like Cashew chicken stir-fry with rice noodles from Dinnerly or Vietnamese chicken and rice bowl from Every Plate
Tex-Mex style meals like Mexican beef tostadas with guac & cheddar from Dinnerly or Raja's quesadillas with salsa Fresca from Everyplate 
Italian pasta classics like Pizza tortelloni with tomatoes & Cheeses from Dinnerly or Tuscan chicken over creamy tomato linguine from EveryPlate
American style meals like carmelized onion burger from EveryPlate or Philly cheesesteak burger with oven fries from Dinnerly
The Quality of Ingredients & The Taste Test 
– Does Dinnerly and EveryPlate Meals Any Good?
At the Meal Kit Comparison, we believe in an extensive review process. Our team tries a varied selection of meals from each company's menu. This means our reviews come from first-hand experience.
After trying both Dinnerly and EveryPlate for several weeks, we can report we were delighted with the meals! Just because these companies offer cheap meal kits does not mean they skimp on high-quality ingredients. 
All our Dinnerly meals tasted fabulous. We found the quality of the ingredients excellent, and the results were delicious every time. The company promises that all chicken supplied is antibiotic-free. All of the meat and seafood is from the USA, apart from some imported beef that is 100% grass-fed. 
All the Dinnerly meals were easy to cook and looked very appealing. We were also pleasantly surprised by the portion sizes. 
We especially loved a few meals from the Dinnerly menu: the Brown Butter Tortelloni with Lemon & Baby Spinach and the Pulled pork Mac & Cheese with BBQ sauce.
We had a more or less similar experience with EveryPlate ingredients. We must admit that our expectations were a little lower than they usually are due to the lower prices, but we were pleased with most items we got.
The Everyplate meals were easy to cook when following the easy-to-follow recipe card. The ingredients that were included were all of the excellent quality as well. 
We enjoyed a few meals from the EveryPlate menu: the spiced chicken with roasted tomatoes & mashed potatoes and the panko-ranched pork chops.
Try Everyplate at $1.49 per meal + get 20% off next 2 boxes!
Other Recommended Recipes to Try by Dinnerly and Everyplate
There are many great meals each week to choose from. You can opt-in to do the meal planning for the week ahead alone or let the company surprise you with meals based on your preferences.
Dinnerly Meals to Try From the Weekly Menu:
Cheesy black bean & corn taco bake – No chopping or knife slicing required!
Low-Carb lemon-pepper chicken with roasted broccoli
Beef fried rice with Scallions and egg
Pork katsu with pickled cucumbers & Rice
Falafel veggie bowl with creamy dill dressing
Everyplate Meals to Try From the Weekly Menu:
Gooey stuffed pork burgers with BBQ onion & crispy potato wedges
Creamy coconut chickpea curry
Chicken sausage orzo
Tuscan herbed chicken over linguine
Mushroom & pepper jack quesadillas
Who Is Dinnerly and EveryPlate Best For?
We would say that both Dinnerly and EveryPlate were created for people who wish to eat well at home but don't like to overpay it. Moreover, we would say that mainly Dinnerly focuses on delivering classic and straightforward meals with easy-to-follow recipes, making evenings easier for busy people.
Dinnerly and EveryPlate Delivery Box
Both EveryPlate and Dinnerly boxes were medium-sized and labeled food delivery boxes. With our Dinnerly delivery, the proteins were placed at the bottom with ice packs, so the items were still cold when we received the package.
The dinnerly service offers online recipe cards only – so no recipe cards in the box. Also, the ingredients weren't separated or labeled per meal. Those are part of how Dinnerly keeps their prices low – completely worth the much lower price you pay in comparison to most meal kit services. 
The EveryPlate delivery included a smaller internal box for all dry ingredients and vegetables, and the proteins were packed on the bottom with ice packs as well.
Included in the delivery are some recipe cards which contain ingredient information and instructions on how to cook your meals. EveryPlate also does not sort their ingredients to keep the packaging to a minimum and their prices low.
Both companies offer some flexibility in choosing your delivery dates based on your home location. Note that the deadline to change your delivery day is five days before your next delivery.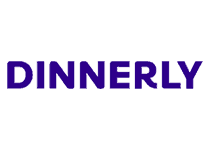 Dinnerly Special - 57.5%-20%-20% OFF For The First 3 Boxes!
Managing Your Dinnerly and EveryPlate Account
Managing your subscription with both Dinnerly and EveryPlate is very easy to do via their user-friendly websites. For both companies, it is merely a matter of registering to establish your account. Then you can select your preferred plan, choose your meals, and order!
Once you have received your first order, you can view or print the digital recipe cards. You can view past orders, order meals in advance, change plans, swap meals, etc.
You can also contact their online support departments if you ever require any assistance. It is important to note that both companies offer good customer service to contact with any problem or questions you have regarding the service or your subscription account. The customer support teams can be reached via phone, email, or chat.
So, Who's Our Winner In the EveryPlate Vs. Dinnerly Battle?
We enjoyed the experience with both Dinnerly and Everyplate. We think they both meal kits offer an affordable meal kit service with incredible value for money. Both genuinely are the cheapest meal kit companies in America.
And most importantly, at the end of the day – both companies offer delicious and delicious and satisfying easy dinners to cook and enjoy at the comfort of your home!
But, our 100% favorite meal kit service between the two is Dinnerly!
There are few significant reasons for that. First, the Dinnelry variety of meals is much larger. With over 20 meals each week on the menu, everyone can find something they would love to eat. 
Moreover, we loved that their menu features many meal options for specific dietary needs like vegetarians, low carb, low-calorie, dairy-free, and more. It seems that dinnerly is more focused on healthy lifestyle meals.
Lastly, all the dishes we tried from their menu (and we tried quite a few!) were delicious, satisfying, and contained high-quality ingredients, despite the meager cost price, starting at $4.99 per serving.