Our team at the Meal Kit Comparison has been using meal kits for years, and we are big fans! The fact that you can eat well at home while doing less grocery shopping and meal preparation is a win-win for us! Using meal kits can even save you money.
However, there is one big negative, and that is that there are now so many companies out there that it can be difficult knowing where to start.  This is where the Meal Kit Comparison comes in – we break down what different companies offer and provide comparisons that will help you to decide which company is best for you. 
In our comparison today we are doing to be looking at Freshly and Hello Fresh. Freshly is a relative newcomer and delivers fully prepared, non-frozen, gluten-free meals. Hello Fresh is one of the most well-established companies in the States, and it delivers meal kits. These two companies are quite different, so let's get started with our comparison. 
Where do Hellofresh and Freshly deliver?
You can get Hello Fresh deliveries anywhere across the continental United States, but at this stage, they do not deliver to Hawaii or Alaska. Freshly delivers to all states within America, though there are some ZIP codes that take a little longer than their standard 48-hour delivery window.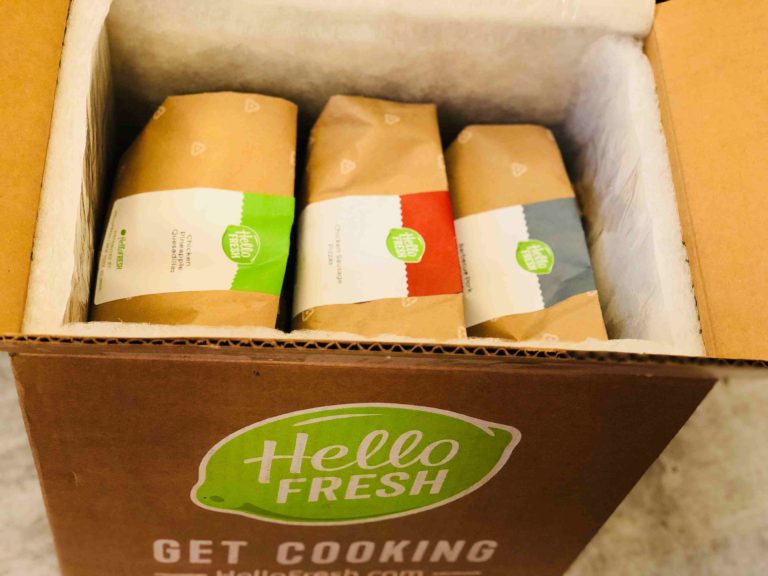 Get $140 Off Your First 5 Orders
Freshly and HelloFresh plans:
Hello Fresh has 3 different plans available:
The Classic Plan: catering for 2 or 4 people, providing 3 to 4 dishes weekly
The Family Plan: catering for 4 people, providing 2 to 3 dishes weekly.
The Veggie Plan: catering for 2 or 4 people, providing 3 dishes weekly.
Freshly has 4 different plans available that are based on the number of meals you would like to order every week.
Both companies are quite flexible in that you can change your plan as often as you wish, from week to week if need be.
The Freshly and HelloFresh menu:
We love the range of choice that is offered by both Hello Fresh and Freshly. The menus include different culinary influences, a range of styles, and a lovely selection of ingredients.
The Hello Fresh weekly menu includes an intense variety of 17 meal choices. These include many great vegetarian options, kids-oriented meals, real gourmet meals, calories-smart dishes that are around 600 calories or less, and hall-of-fame recipes.
The Freshly menu includes over 30 different meals per week. The menu is made up of both entrée and breakfast choices. All their meals are fully prepared and unfrozen, so they take only minutes to prepare.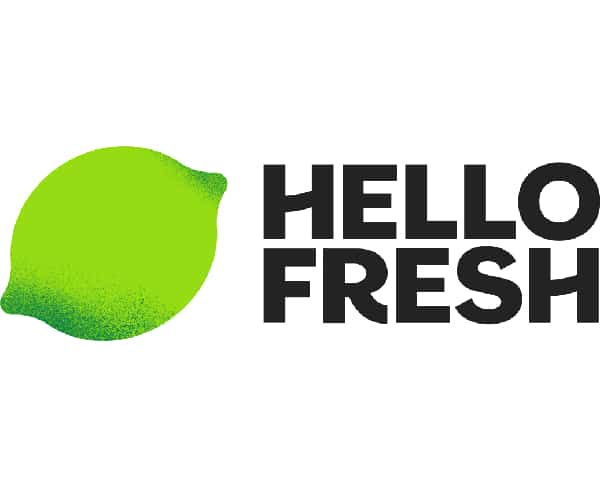 Get 18 free meals + free shipping + 3 surprise gifts
Hellofresh and Freshly Dishes Style
Our team at the Meal Kit Comparison makes sure that we try a range of dishes from every company that we review. We are happy to report that we really enjoyed our experiences with both Freshly and Hello Fresh. 
We felt that Hello Fresh is all about providing their customers with choices that are generally quite classic in nature but include some delicious twists to keep things interesting. Their meals always include beautiful ingredients with fresh vegetables, and their meals are very family-friendly. 
Freshly is all about bringing convenience to your weekly routine with meals that are fully prepared and non-frozen. You will save time with Freshly as their meals require no planning, shopping, cooking or cleaning up! All you need to do is heat them for a few minutes. Overall, we enjoyed the Freshly meals, though there were some that we thought were a little lackluster when it came to taste. 
Hellofresh and Freshly ingredients
Freshly loves helping its customers eat more plant-based products, and as a result, their meals are filled with generous amounts of fresh produce. The ingredients they use are always of the highest standard. They are less focussed on their fruit and vegetables being organic as they are, and on the quality and quantity of products used in their meal kits. Their meats are generally domestically sourced, and their poultry and pork are antibiotic and hormone-free. Seafood is always sustainably sourced. 
Freshly is a certified gluten-free company, so all their meals are 100% gluten-free. Freshly ensures that their meals use only 100% natural ingredients, so their meals do not contain preservatives, refined sugars, or hydrogenated oils. 
Hellofresh and Freshly delivery Box:
Both Freshly and Hello fresh deliver their meals and meal kits in well-organized and beautifully packed food delivery boxes. Ingredients and meals are packed with ice to ensure that the correct temperatures are maintained during the delivery process. 
All the ingredients from Hello Fresh have been sorted, individually packed and labeled and Freshly has their meals packaged in individual sleeves. With both companies, it is simply a matter of unpacking them and storing them in the refrigerator until you are ready to use them. No sorting is required!
Managing your account:
You will find that registering and managing your account is very easy to do via the websites provided by both Hello Fresh and Freshly. Hello Fresh also has an app if you prefer. Everything that you need to do from registering, specifying dietary preferences, selecting plans and choosing your weekly dishes can all be accomplished via your online accounts.  You can skip weeks whenever necessary and cancel online without having to jump through any hoops. 
HelloFresh Vs Freshly: Conclusion
We thought that both Hello Fresh and Freshly provide tasty and appealing services. With these companies, you know that you will be eating well at home while saving time and money.
We always have a winner in our comparisons and for this one, our vote goes to Hello Fresh.
Even though there is cooking required, the recipes are very easy to follow and always extremely delicious. We thought that the Hello Fresh meal kits were filled with a diverse range of enjoyable flavors, and we loved the high-quality fresh ingredients they used – all in a very attractive price! We found that everything with Hello Fresh tasted wonderful and we enjoyed every meal that we tried.