We write our honest review on each product, however, we might receive a sales commission to support this website. Prices can vary due to changes in policies. See our full disclosures here.
Do you lead a busy modern life and find yourself constantly juggling your time? Do you find preparing your meals for the week a little tiresome and you are sick of wasting time in the supermarket? Do you find planning healthy, nutritious meals a challenge? If you answered yes to any or all these questions, then you will love meal kit delivery services! They have been designed with you in mind. They save time on recipe planning, grocery shopping, meal preparation, cooking, and cleaning!  So, are there any negatives? None that we can really see, apart from the fact that the industry is now so extensive that it can be hard knowing where to start. 
Well, never fear! Our team at the Meal Kit Comparison is here to help. We conduct in-depth company comparisons and detailed company reviews so that you have access to all the information you need to decide which meal kit service is the best fit for you. 
Today we will be conducting a comparison of two companies that offer services that are quite different. The two companies are Hello Fresh and Dinnerly. 
Hello Fresh is a well-established meal kit company in the States that originated in Germany. Dinnerly is relatively new and has a focus on providing budget meal kits that are much cheaper than any others in the industry. We are big fans of Hello Fresh and Dinnerly, but we believe they will appeal to quite different audiences, so let's get started!
Dinnerly and Hello Fresh-Available Plans
Hello Fresh customers have a choice of 3 different plans. The Classic Plan provides 3 – 4 dishes per week for 2 or 4 people. The Family Plan provides 2 – 3 dishes per week for 4 people. The Veggie Plan provides 3 dishes per week for 2 or 4 people. 
Customers of Dinnerly have a choice of 2 different plans. The Two-person box provides 3 dishes per week for 2 people. The Family Box provides 3 dishes per week for 4 people. 
Dinnerly Vs. Hello Fresh Menu Variety
Hello Fresh has created a sizable menu made up of  20 different meal choices every week. The weekly menu includes delicious vegetarian options, child-friendly meals, gourmet-style meals, calorie-smart dishes and Hall of Fame recipes.
The Dinnerly menu offers 16 dishes every week. Choices include child-friendly, vegetarian, low-calorie, gluten-free friendly options and more. As well as being cost-effective, Dinnerly also prides itself on being convenient. Their menu selections generally take no longer than 30 minutes to prepare, and all their meals are relatively easy to prepare and cook.
HelloFresh and Dinnerly Style and complexity of dishes
The dishes of the Hello Fresh menu tend to be classically influenced but also include some delicious and surprising twists. Their dishes are not overly complicated to prepare, so the dishes tend to be easy to make as well as being delicious. 
Part of the process involved in keeping their prices low is that the dishes of the Dinnerly menu have fewer ingredients combined with simple recipes. None of their dishes takes any longer than 30 minutes to prepare.
The ingredients:
The ingredients used by Hello Fresh are second to none. Their meats have no added hormones and are domestically reared and produced. Seafood is responsibly sourced, and their dishes always include incredibly fresh produce as Hello Fresh is focussed on assisting their customers in increasing their intake of fresh vegetables. 
If we are completely honest here, due to Dinnerly prices, we had low expectations when it came to the type of ingredients they used. Well, we can happily say that we were pleasantly surprised by the quality of the ingredients contained in their dishes. We thought that they were just as good as other higher priced meal kit companies. It is great to see that they are not skimping on their ingredients to keep their prices low. Instead, they use less packaging and digital recipe cards rather than having them included in your delivery. 
Your delivery:
Both Hello Fresh and Dinnerly deliver their meal kits in specially designed and labeled delivery boxes. Any proteins inside the boxes are packed with an appropriate amount of ice to keep them cool during the delivery process. 
The big difference between the two companies is that the ingredients of Hello Fresh are all individually labeled and packaged according to the respective dishes. That means there is no sorting required when unpacking your delivery. None of the Dinnerly ingredients has been sorted, which is all part of the process they use to keep their prices down. This means that you will need to do a little sorting when unpacking your Dinnerly delivery. 
Managing your account:
When it comes to managing your account, Hello Fresh has a website, and an app and Dinnerly has a website. Setting up and managing your account is super easy with both companies. Both Hello Fresh and Dinnerly are available on a subscription basis, but you can skip weeks whenever necessary via your online account. You can also access orders, change meals, look at future recipes, access nutritional information for dishes and confirm your payment method. 
So, who's the winner? Dinnerly or HelloFresh?
We were impressed with both companies in this comparison and felt that both Hello Fresh and Dinnerly have attractive services with something to offer. But obviously, they appeal to quite different audiences.
When everything was considered, our favorite company in this comparison was Dinnerly.
Their price point makes them a winner for us! Even with their affordable prices, they provide a lovely range of delicious dishes every week. We honestly felt that with Dinnerly you get the best value for your dollar and the experience is worth it!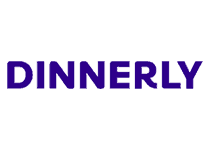 Dinnerly is our winner!
Delicious recipes and fabulous
The most affordable meal
Offers great value for money