We write our honest review on each product, however, we might receive a sales commission to support this website. Prices can vary due to changes in policies. See our full disclosures here.
At the Meal Kit Comparison, we love providing in depth comparisons for you of all the different meal kit companies that operate in the States.  The industry is constantly changing, and established companies are always adding to their existing services and new companies are emerging all the time. As a result, deciding which meal kit service is best for you can be a difficult and overwhelming decision!  Thus, the Meal Kit Comparison Service!
We are here to help make your decision a little easier.
Today our comparison focusses on Green Chef and Blue Apron.  These two well-established companies offer a wonderful service, but there are a few differences between the two so let's get started.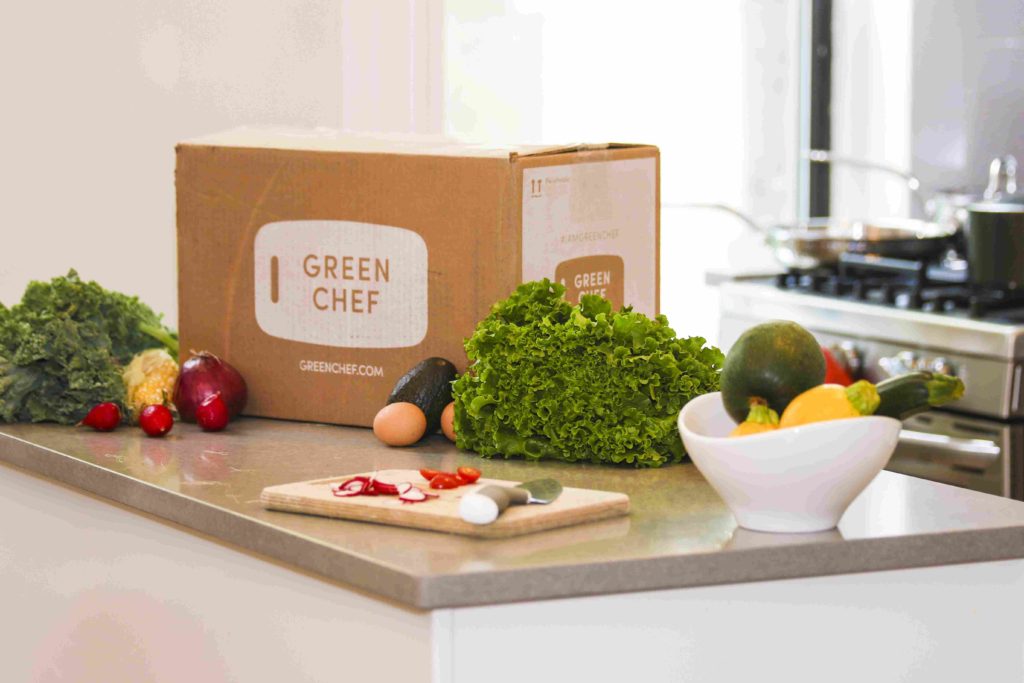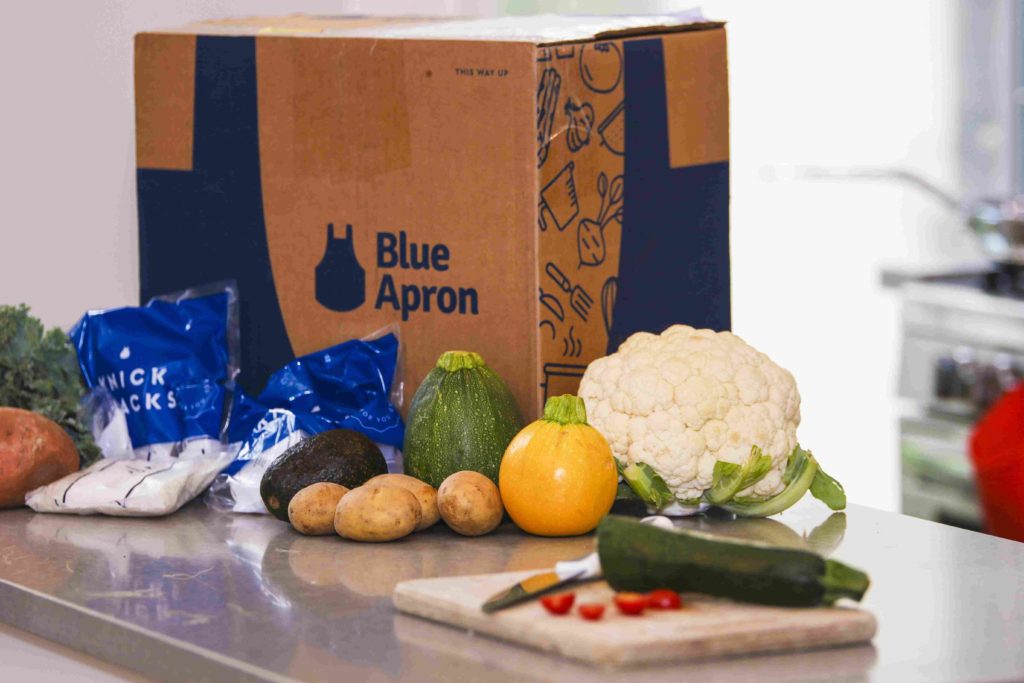 Plans offered:
Both Green Chef and Blue Apron offer their customers two different plans to choose from.  Green Chef has a Two-person plan that provides three meals per week and a Four-person plan that provides two meals per week.   Blue Apron has the Classic Plan for two people with a choice of two or three dishes per week. Alternatively, there is the Family Plan for four people with a choice of two, three or four dishes per week.
Menu selections:
Green Chef has seven weekly menus that include paleo, vegan, keto, omnivore, carnivore, vegetarian and gluten-free.
When you are a Green Chef customer you will first need to select one of these plans and then you have a choice of three meals as part of your weekly plan option.
With Blue Apron you have a choice of eight dishes per week with the Classic Plan and four dishes per week with the Family meal kits Plan.
The complexity and style of dishes:
We have never been disappointed with any of the meals we received from both Green Chef and Blue Apron!  Both companies use incredible ingredients and focus on providing healthy and delicious tasting meal kits!
Green Chef is all about convenience and all the Green Chef meals can be on the table within 30 minutes or less.  They also place priority on the fact that their meal kits provide incredibly healthy options for their customers.  
Blue Apron provides meal kits made up of dishes and recipes that are comfortably well known but include delicious and surprising twists. Their meal kits can take anywhere from 30 to 60 minutes to prepare.
Quality of ingredients:
With both companies you will never be disappointed with the standard of ingredients that are supplied in their meal kits.  
As Green Chef is a USDA certified organic company all the ingredients they use are organic and are sourced from a trusted network of ranchers, farmers, fishermen and artisans.
Blue Apron prides itself on their promise that all their meats are without added hormones, vegetables are farm fresh and, in many cases, organic, and seafood is always sustainably sourced.
The delivery:
The deliveries of both companies appear to be quite similar in that they use specially designed boxes and the proteins are effectively packed with enough ice to ensure they remain fresh and in top condition throughout the delivery process.
However, once you open the box you will notice a big difference between the two companies.  The ingredients of Green Chef are sorted, packaged and labelled for each meal kit so no sorting of ingredients is required by you to unpack your delivery.
On the other hand, Blue Apron loosely packs all ingredients in the box.  As a result, you will need to sort the ingredients according to each meal kit before packing your meal kit ingredients away.
The app and website:
You will find that you can easily manage your account online for both Green Chef and Blue Apron. Everything includes registration, plan selection, payment confirmation and keeping your personal details up to date can all be managed via your online account. With Blue Apron you can use either the website, app or both. Green Chef does not have an app, but their website is mobile optimized for ease of use on all devices.
Terms of use:
You do need to subscribe to both companies to use their service. However, you will find that both services offer a satisfactory amount of flexibility. You can pause your account if needed or skip weeks if required.  To cancel your Blue Apron account, you will need to contact their customer service department, with Green Chef you can cancel your account online.
Summary:
We just love the services offered by both Blue Apron and Green Chef.  With these companies you are guaranteed healthy and tasty meals every time!  Blue Apron is probably more appealing to people who are looking for a little more sophistication with their recipes while Green Chef is ideal for those who love healthy and simple dining.
Although it is a very close call, if we must choose one company that we prefer, in this instance, it would be Green Chef.  This is because of the convenience they offer with all meals taking no longer than 30 minutes to prepare. We also love the fact that all their ingredients are organic, so your meals are not only convenient but also very good for you!
Green Chef is our winner!
Amazing melas variety!
All Organic Ingredients
Suitable for a wide diet range
A whole dinner can be ready with just 30 minutes!
We write our honest review on each product, however, we might receive a sales commission to support this website. Prices can vary due to changes
Read More »