We write our honest review on each product, however, we might receive a sales commission to support this website. Prices can vary due to changes in policies. See our full disclosures here.
There are so many positives to using a meal kit service that the only real negative we can see is how difficult it is deciding which meal kit is the best for you. The industry has so many options, catering for almost every dietary requirement and lifestyle preference that it can be almost impossible knowing where to begin. That is where we come in! At the Meal Kit Comparison, we provide one place where you can go to compare companies, read different company profiles and find out which companies are best suited to your preferences. 
One of the big assumptions that most people make about a meal kit service is that they will be a lot more expensive than doing the grocery shopping and meal planning yourself. Obviously, there are some companies that do work out to be a little more expensive, but there are also companies out there that would be hard to beat when it comes to price. Today we are going to be looking at two companies who are focussed on the bottom line and who provide possibly the cheapest meal kit services in America.  These two companies are Dinnerly and EveryPlate. 
Dinnerly is a relative newcomer to the industry, and their specialty is providing low-cost meal kits. They are well suited for those who love cooking at home, but who are budget conscious. Their meal kits average around $10 for a meal for two people so only $5 per person per serving!
EveryPlate is another company that has the goal of providing affordable meal kits. They keep their prices low by using less packaging and fewer ingredients while still delivering tasty, generous sized meals at incredibly low prices. 
Plans available:
The plans offered by Dinnerly and EveryPlate are identical in that both companies offer two different plans. The first plan provides three meals a week for two people. The second plan provides three meals a week for four people. 
Dinnerly and EveryPlate Menu:
One of the ways that both Dinnerly and EveryPlate keep their prices low is by having less menu variety than some other companies. This does not mean, though, that you will not have access to a pleasing array of choices that change on a weekly basis.
Dinnerly has a menu made up of 14 different meals every week. Their recipes can generally be prepared in under 30 minutes, and you will also be able to find options for vegetarians, low carb diet, low calories diet, gluten-free diet, and families.
EveryPlate has a menu made up of 11 different meals every week. The EveryPlate meals tend to be quite classic, with easy cooking recipes that do not use overly sophisticated techniques.  As an EveryPlate customer, you do have the option to upgrade your meals for $2.99 per person to include items like steak or seafood in your weekly menu choice. Moreover, EveryPlate added two great features, that give you much more flexibility on your orders. The "double-up" feature allows you to double the order on your selected meals. The modularity feature allowing you to replace the protein in some of the weekly menu meals with a different protein. That way you can truly customize your meals and eat only the proteins you love.
Quality of ingredients and the taste:
At the Meal Kit Comparison, we go through an extensive testing process where our team members try a varied selection of meals from each company menu. This means our reviews come from our own first-hand experience. We are happy to report that our experiences with both Dinnerly and EveryPlate were very enjoyable. Just because these companies offer cheap meal kits, does not mean they skimp on quality or ingredients. 
All our Dinnerly meals tasted fabulous. We thought the quality of the ingredients was excellent, and the finished meals were delicious. All the meals were easy to cook and looked very appealing. We were also pleasantly surprised by the portion sizes, which were generous. 
We had a very similar experience with EveryPlate. We must admit that our expectations were a little lower than they normally are due to the lower prices, but we were pleased with every meal we tried. The meals were easy to cook and were accompanied by an easy-to-follow recipe card, and the result was delicious!  The ingredients that were included were all a very high quality as well. 
The Delivery of Dinnerly and EveryPlate:
Both deliveries from Dinnerly and EveryPlate arrived in medium-sized labeled food delivery boxes. With our Dinnerly delivery, the proteins were packed at the bottom of the box with ice, so they were still cool when we received the box. None of the ingredients were separated or labeled, which is one of the ways that Dinnerly keeps their prices low. So we needed to do a little sorting before unpacking and putting the meal kits away, but this did not take us long. 
The EveryPlate delivery packs their ingredients in a smaller internal box with the proteins packed on the bottom with ice. Included in the delivery are some recipe cards which contain ingredient information and instructions on how to cook your meals. EveryPlate also does not sort their ingredients so they can keep the use of packaging to a minimum and their prices low. So, you will need to do a little sorting yourself while unpacking, but this only takes a few moments. 
Managing your account:
Managing your account with both Dinnerly and EveryPlate is very easy to do via their user-friendly websites.  For both companies, it is simply a matter of registering to establish your account. Then you can select your preferred plan, choose your meals and order! Once you have received your first order, you can view past orders, order meals in advance, change plans, swap meals etc. You can also contact their online support departments if you ever require any assistance. 
So, Who's the winner?
We really loved our experience with both EveryPlate and Dinnerly. We honestly think they both offer an affordable meal kit service with incredible value for money. They genuinely are the cheapest meal kit companies in America that can suit even the smallest of budgets. Most importantly, at the end of the day – both companies offer delicious and very satisfying dinners!
While it is a close call, our favorite service between the two is Dinnerly. We found that their menu offers a great variety with a larger number of tempting and interesting meals.  moreover, they offer options for veggie meals, low carb meals, and low calories meals. All the dishes we tried from their menu were delicious, satisfying and contained good-quality ingredients, despite their incredibly low prices.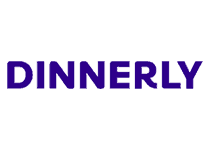 Dinnerly is our winner!
Delicious recipes and fabulous
The most affordable meal
Offers great value for money